I'm not one to always follow the crowd.
Many times in port, I forego the cruise line shore excursion and explore the downtown or city center on my own. Sometimes it's with the help of a local shuttle into town when we're docked in an industrial area.
Other times, I'll have done pre-cruise research and arrange for a shore excursion with a separate shore tour operator. I've even met fellow passengers and we've teamed up to share the cost of a taxi tour for a few hours.
But there are definitely times when I feel like it's almost necessary to purchase a cruise line shore excursion.
Why you might want to take the cruise line shore excursion rather than wing it on your own.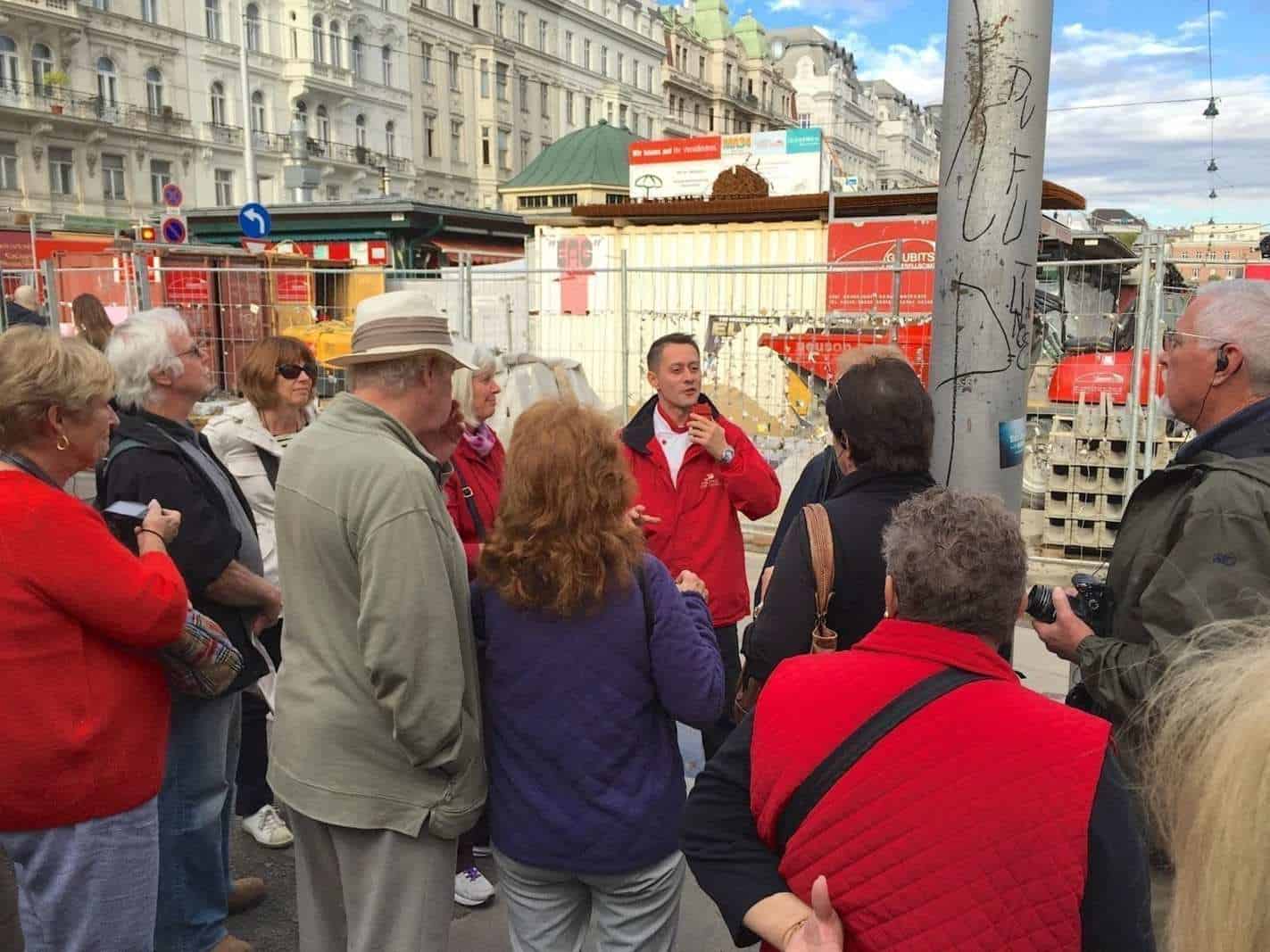 1. You don't speak the language
When you cruise to countries where you simply couldn't communicate with the locals should you get lost or worse, a cruise line shore excursion is your best bet. There will be an English-speaking tour guide to accompany you on the motor coach as well as escort everyone on the bus into the various attractions. In some non-English speaking ports, there will even be a option to choose the same tours presented in your native language, depending upon passenger demographics.
I prefer not to fumble around with a translation guide book when I can have someone speak to me in my own language. Then, if I want to challenge and usually embarrass myself, I will try to say a few words in the language of the tour guide. Sometimes the tour guide, to pass the time on the bus ride, will teach everyone a few words in the local language. It sounds silly but it's actually fun.
2. If someone has difficulty with mobility
Whether you're visiting Honolulu or Hamburg, getting around between ship and shore can be a challenge if mobility is difficult. In the brochure for your cruise line shore excursions, there will usually be a symbol to depict a rating for physical exertion, from easy to difficult. Your ship is prepared to strive to accommodate all of their passengers, no matter their mobility. Large motor coaches sometimes have a wheelchair lift as well as the ability to stow a motorized scooter underneath the bus.
While private tours do all that they can to ensure the safety and satisfaction of everyone who's booked a tour, sometimes they simply don't have the equipment to do so. Most independent shore tours have a lot less guests so they may use a van or mini-van that's not equipped for someone in a wheelchair or scooter.
Certain cruise lines, like Holland America and Crystal Cruises for example, are known to go above and beyond expectations for their guests who require assistance. When in doubt, ask someone at the Shore Excursions desk if a particular shore excursion would be possible.

3. A simple half-day overview tour is fine
Many times in a new port when we have an entire day there, I'll choose the ship's three- to four-hour motor coach tour. There may even be a departure for "late risers".
For example, I was recently in Cartagena, Colombia. We were docked in an industrial area but I heard that at the end of the dock there was a really cool mini-zoo and a very large shopping hall.
I wanted to allow enough time after my tour to walk to the zoo and do a little shopping at my own pace. At 9:300 am we departed the ship for a drive through town that included three stops along the way. By 12:30pm, we were back on board, having seen quite a bit of Cartagena, sipped a tropical drink and had a walk through the Old Town.
Lunch onboard the ship was followed by a stroll to the mini-zoo and shopping. I was able to get a brief but memorable overview of this colorful city and still have time to go and do things on my own.
Note:
If this is appealing, when you board the bus from your ship, take a good look at how the bus leaves the pickup area. Is there a sidewalk that runs parallel to the road? Are there people walking along it (crew, passengers or locals)? Make a mental note of how to get from the ship to a nearby feature or attraction so that you can do it on your own in the second half of your day in port.
4. You're unsure of the surroundings
Whether it's a port in a country that's on a US Government "Do Not Travel" list, or you just aren't too sure of what to do, where to go, and you a little skeptical about safety, that's a good time to book a cruise line shore excursion.
Example, our port call in Tunisia a few years ago. I had no clue where to go, I didn't speak the language and I was a little nervous as an American. No problem. No less than 20 tour buses were lined up to take us to some of the most incredible sights I'd ever seen. Our tour guide's English wasn't too good and they didn't use Quiet Vox or audio equipment. But I didn't care. Our tour through the ruins in Carthage, a walk through the city of Sidi Bou Said and national museums was one of the best tours ever.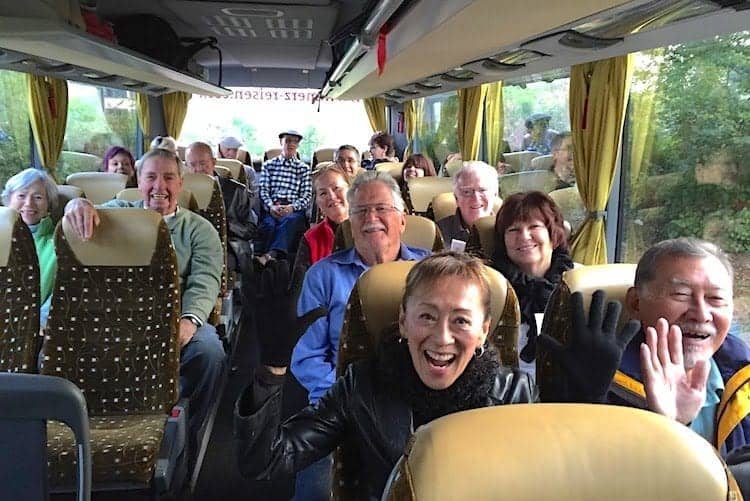 5. You're traveling solo
I figured out two parts to this reason. The first is that I've found, as a solo cruiser, it's easier to make new friends on the cruise line shore excursion. You're likely to see familiar faces, and even if most of the others on the tour are in couples, people seem friendlier when you have the ship in common.
My second observation for choosing my ship's tour over a private tour is that quite often the private tour is made up of friends and family. As a solo and a stranger in the small group, you're the odd one out. It can be a very uncomfortable feeling.
But my favorite reason as a solo passenger for choosing a cruise line shore excursion is that I get the two seats to myself. One for packages and other for gazing out the window.
I think it's important to know and accept your limitations (physical, emotional and security) so you aren't disappointed, end up overdoing it, get lost or worse, get left behind.
Whatever method you choose – the cruise line shore excursion or take a tour with a private company, get out and enjoy it!
I'm the editor and creator of CruiseMaven.com, a solo traveler cruising the world on waves and wheels, collecting recipes along the way.  I hope my articles and photos entertain, advise and inspire you to travel the world without flying.  Take a breath…stop for a local meal and a glass of wine along the way.