Cunard has announced their lineup of themed cruises for 2022, taking place aboard Queen Mary 2 transatlantic crossings.. There will also be a special voyage for Beatles fans aboard Queen Elizabeth.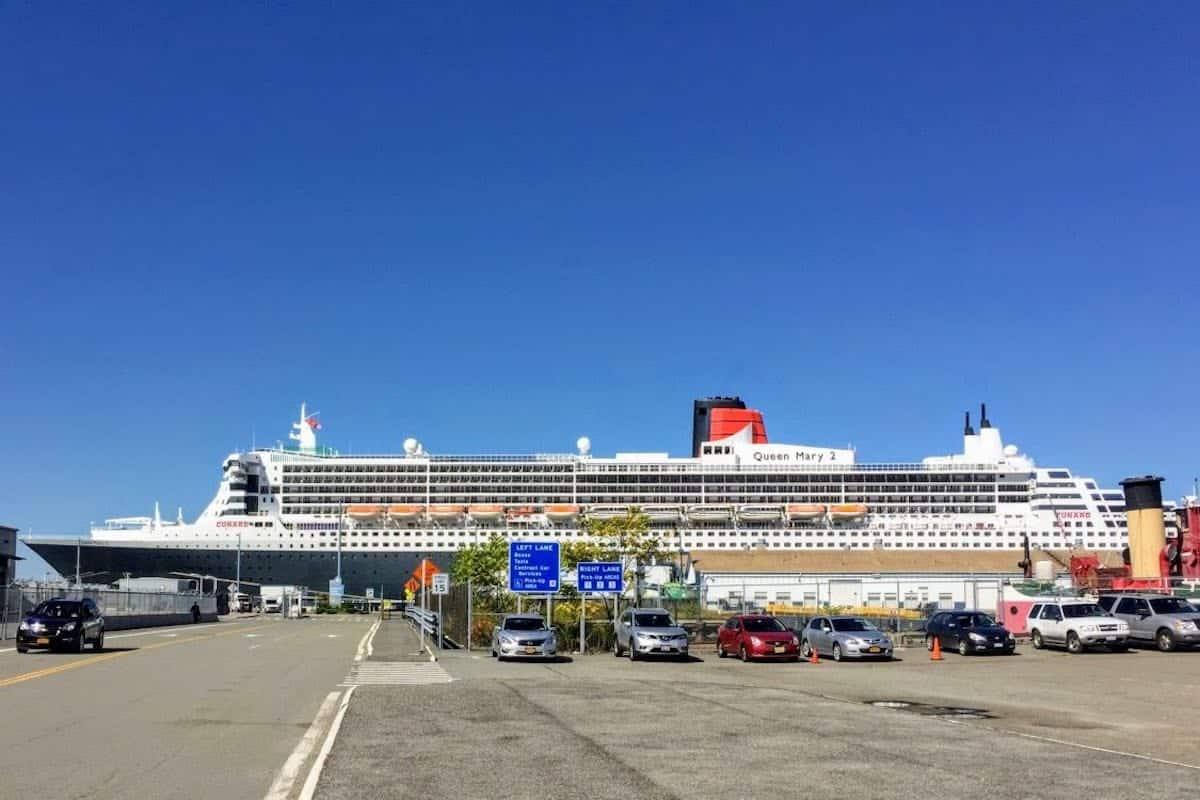 Cunard Themed Cruises for 2022
The exciting line-up of themed cruises that Cunard revealed this week features the return of several long-time favorites plus two new themes. Queen Mary 2 will welcome back their Literature Festival at Sea in partnership with Cheltenham Literature Festival, The Times and The Sunday Times; Anthony Inglis and the UK National Symphony of Orchestra and the London Theatre at Sea.
New themed cruise events include Cunard's first ever Art & Design Week aboard Queen Mary 2 and a Beatles and Beyond aboard Queen Elizabeth.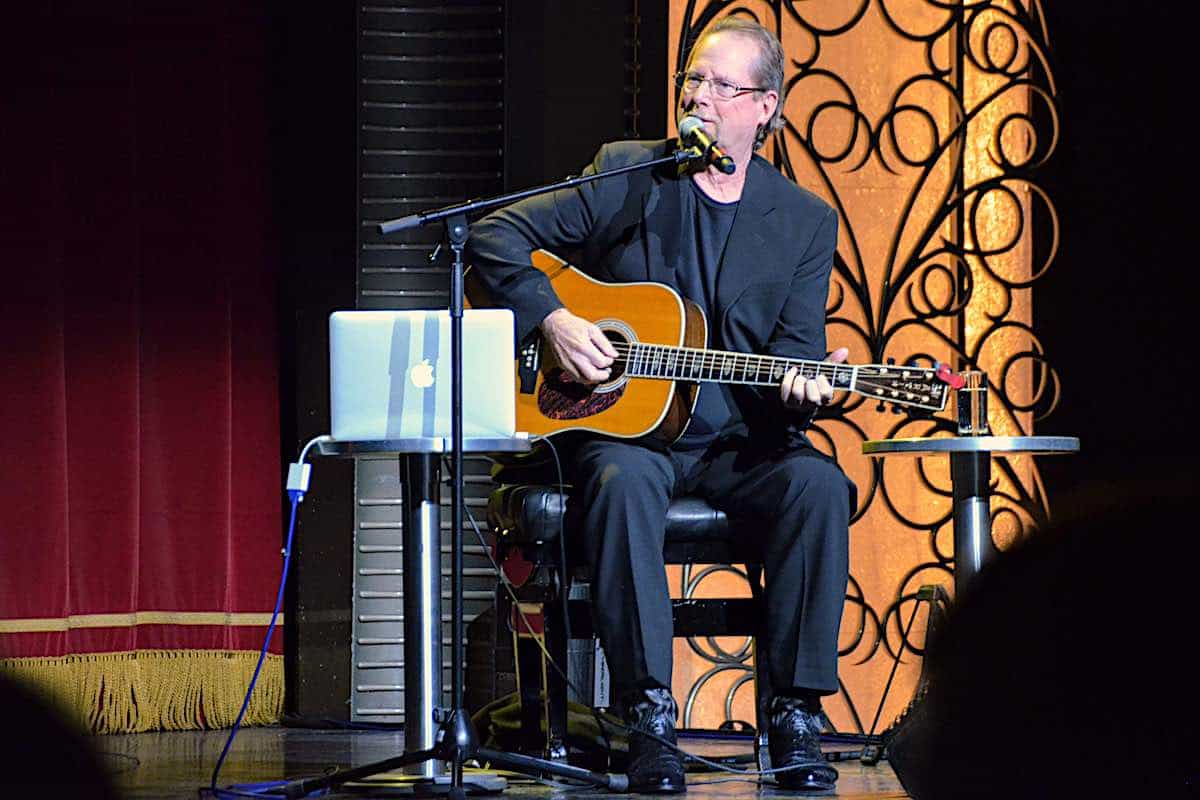 Cunard themed cruises give guests the chance to meet, mingle and attend Q&A sessions with the celebrity guests and theatre company stars. Enrichment programs include corresponding workshops, masterclasses and onboard celebrity films.
On these select themed cruises, guests will find themselves singing along with one the world's top Beatles tribute bands. The new Art & Design week will give attendees an insider views on the latest design trends.
New Cunard Themed Cruises Details
London Theatre at Sea: Queen Mary 2, May 15 -22, 2022
This eastbound Transatlantic Crossing, created in partnership with Society of London Theatre, will showcase Olivier award-winning talent, both on and off the stage. This Event Voyage will feature spectacular performances and an illustrious line-up of guests in conversation about their careers, as well as talks on productions, how they are produced, and the theatres themselves
Highlights include a dazzling show with the stars in the Royal Court Theatre in a production looking back at the last 45 years of the Olivier Awards; an immersive workshop about the secrets and techniques of putting on a production; and dance classes lead by world class choreographers.
Fares start from $1,399 per person.
Beatles and Beyond: Queen Elizabeth, May 8-17, 2022
Queen Elizabeth will sail a nine-night roundtrip voyage departing Tokyo, tracing the shores of Japan and South Korea, and play host to Cunard's first ever Beatles and Beyond: Celebrating the Best of British voyage. Through music, film, tastings and demonstrations, the sailing will celebrate beloved aspects of British culture, culminating in a spectacular finale in the Royal Court Theatre by the superb Bootleg Beatles, the world's leading Beatles tribute band.
Fares start from $1,579 per person.
Art & Design Week: Queen Mary 2, August 28 – September 4, 2022
Cunard's first ever Art & Design Week is a one-of-a-kind experience that will take guests on a journey celebrating the best of design, past, present and future. Unmissable insights, expert-led masterclasses and special on board exhibitions promise to inspire the inner creative life of those who participate. In addition, guests will have an exclusive opportunity to hear from creative influencers at the forefront of design for Cunard's newest ship.
Fares start from 1,519 per person.
Anthony Inglis and the UK's National Symphony Orchestra: Queen Mary 2, October 25 – November 1, 2022
A regular favorite in the Cunard calendar, the UK's National Symphony Orchestra sets sail again with Maestro Anthony Inglis leading the ensemble in memorable orchestral performances in the Royal Court Theatre. Guests will enjoy an evening of all-American music, including Gershwin's "Rhapsody in Blue" after departing New York; and an evening celebrating the best of British music before arriving into Southampton. Charismatic conductor Inglis leads the audience, guest choir, soloists and orchestra in both concerts, as well as presenting another afternoon concert featuring Ravel's "Bolero."
Fares start from $1,149 per person.
Literature Festival at Sea: Queen Mary 2, December 3 – 10, 2022
Produced in partnership with Cheltenham Literature Festival, The Times and The Sunday Times. This extraordinary eastbound Transatlantic Crossing, crafted by the programing team of The Times and The Sunday Times Cheltenham Literature Festival, will offer book lovers the opportunity to join some of the best-loved authors, historians, poets, and critics, as well as journalists from The Times and The Sunday Times, to bring the spirit of the Festival to the voyage.
This seven-day program of inspiring literary events celebrates the written word in all its variety with workshops, discussions, and Q&As focusing on literature, art, film, history and politics, all underpinned by the quality of delivery that is Cheltenham's hallmark.
Guests will include bestselling authors Ian Rankin, Maggie O'Farrell, Charles Cumming, Sathnam Sanghera, Mick Herron, and Simon Winchester; revered classicist Mary Beard; acclaimed journalists Damian Barr and Rachel Johnson; and Times Red Box Editor, Matt Chorley. More names to be announced.
Fares start from $1,049 per person.
Cunard's themed cruises really enhance the voyage, especially on a Queen Mary 2 transatlantic crossing. You're all together for a full week and it's fun to "bump" into the featured guests around the ship.
I'm the editor and creator of CruiseMaven.com, a solo traveler cruising the world on waves and wheels, collecting recipes along the way.  I hope my articles and photos entertain, advise and inspire you to travel the world without flying.  Take a breath…stop for a local meal and a glass of wine along the way.