From Florida to Hawaii without flying.
Tired of long lines at airports and long waits on the tarmac? Even longer time sitting cramped in an airline seat? Hawaii calls but you don't like or don't want to fly there. Here's how to visit Hawaii without setting foot on a plane. Ever.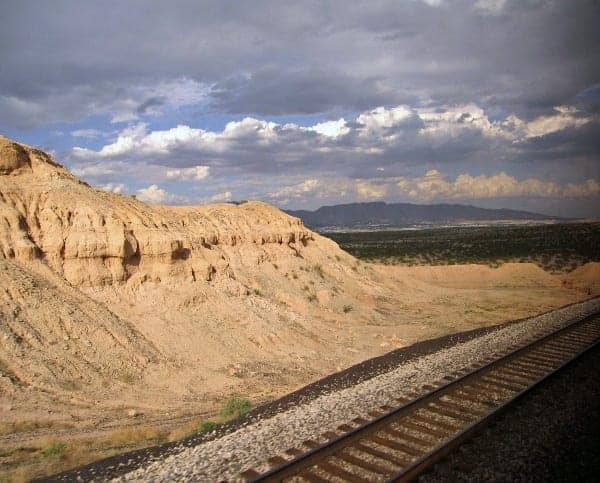 14,508 miles. That's the distance from my home in Florida to Honolulu by my chosen modes of travel; three trains and one ship. It's slow travel, redefined. An unhurried journey.
Evocative names like Amtrak's Silver Meteor, Capitol Limited and Southwest Chief carried me north from Florida to Washington, DC then west to California. Princess Cruises' Golden Princess crosses the Pacific Ocean to the Hawaiian Islands, round-trip from Los Angeles. It's simple. Florida to Hawaii without flying. It just takes longer. A lot longer.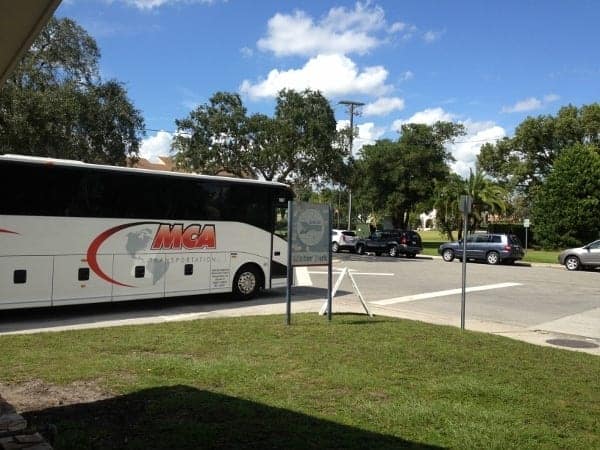 My Hawaiian Adventure begins. On a bus.
When train tracks are under construction, Amtrak arranges motor coach transportation to take passengers to the next train connection. That was how my journey began. Orlando by bus to the Jacksonville Amtrak station.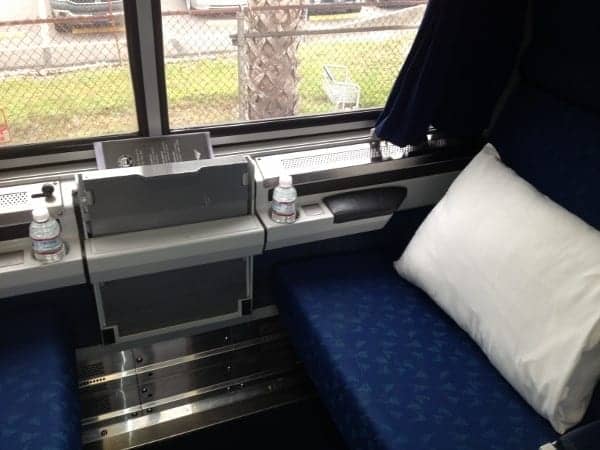 The Silver Meteor, our train to Washington DC was waiting for us in Jacksonville. After a complimentary dinner in the refurbished dining car and a good night's sleep in a cozy roomette, we arrived in DC at 6:30am. Eight hours of window shopping, writing and relaxing in the Acela Lounge and I was back onboard Train #2, the Capitol Limited to my hometown, Chicago.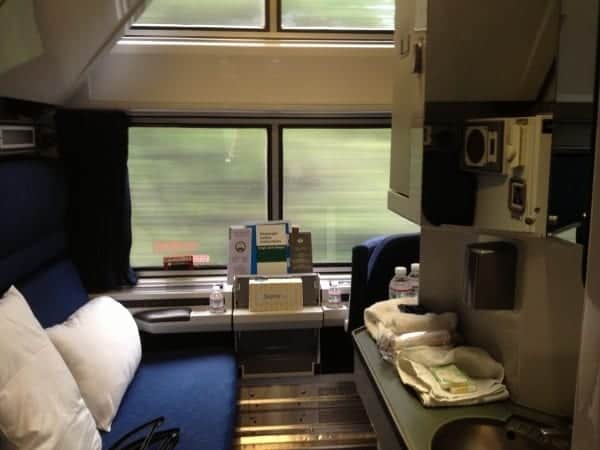 Bedroom vs. Roomette
Aboard this train, I opted for the spacious (by train standards) bedroom instead of the more economical roomette. While both compartments have "facilities" in your cabin, the bedroom has oodles of room, a wider lower bed and your own shower. Yes, a shower in your room.
The Capitol Limited follows the winding Potomac River and eventually the Allegheny through Pennsylvania. It's an interesting, historic route, especially in the first few hours after leaving DC. We arrived on time into the Windy City.
I spent a few days in Chicago, excited to visit with high school friends and family. It was a BFF (Best Friends Forever) four days.
After lingering hugs, gleeful bon voyages and a sincere mahalo nui loa to my house-host/BFF Pam, I boarded the Southwest Chief, aloha bound.
I felt the familiar rumble and lurch as the Southwest Chief snaked its way through the maze of track in Chicago's rail yard.
Read more: Part two of my westward Amtrak train journey
I'm the editor and creator of CruiseMaven.com, a solo traveler cruising the world on waves and wheels, collecting recipes along the way.  I hope my articles and photos entertain, advise and inspire you to travel the world without flying.  Take a breath…stop for a local meal and a glass of wine along the way.