Seabourn, the ultra-luxe six-ship cruise line, has sold their three oldest and smallest ships to Xanterra Parks & Resorts, owner of Windstar Cruises. The three ships being sold are the Seabourn Pride, Seabourn Spirit and the Seabourn Legend. The transition of ownership will be completed by May 2015. Seabourn's three newest ships, each with more than double the cabins of their predecessors, may see a new addition to the family in the next couple of years.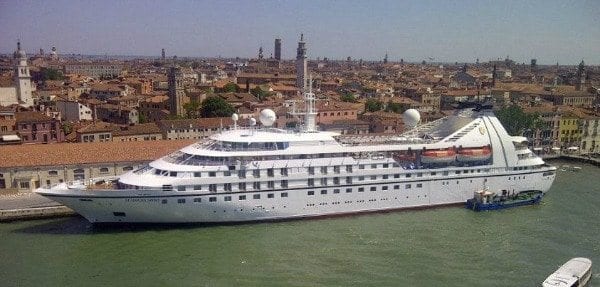 "Seabourn remains dedicated to our mission of creating the world's finest travel experiences through our small-ship cruising product," said Seabourn president Richard Meadows. "Our three newest vessels, Seabourn Odyssey, Seabourn Sojourn, and Seabourn Quest have raised the bar for ultra-luxury cruising and we intend to add a fourth ship of similar design," he continued. "Seabourn is already in discussion with shipbuilders and an order is likely to be announced within the current fiscal year. The new ship will allow Seabourn to maintain much of its current guest capacity."
According to Seabourn, all published voyages for the Seabourn Pride, Seabourn Spirit and Seabourn Legend will not be affected by the sale and the transfer of ownership will occur after each ship completes its current schedule. The Seabourn Pride will be transferred in April, 2014 while the Seabourn Spirit and Seabourn Legend will be transferred to Windstar in April 2015 and May 2015, respectively.
The addition of these three small ships will double the size of Windstar's fleet. Currently, Windstar operates three luxurious, masted sailing ships throughout Europe and the Caribbean. In 2014, Windstar will return to Tahiti with the recently refurbished 148-passenger Wind Spirit sailing 7-night cruises from Papeete, Tahiti.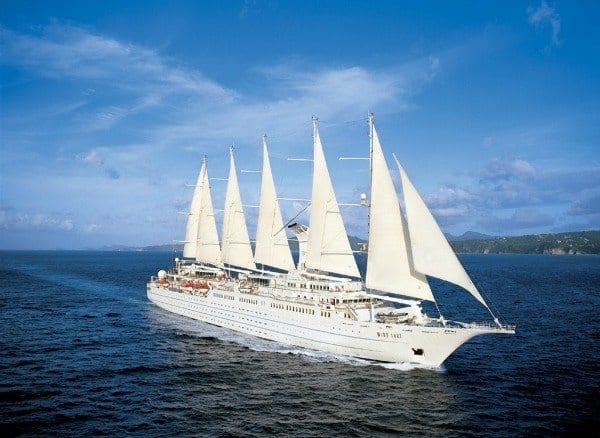 There's even a new name for this fleet expansion project, Global Windstar, which will catapult Windstar to become the cruise industry leader in small ship cruising. Each of the six ships in the new Windstar fleet will carry no more than 300 passengers, with no more than 208 guests on the three Seabourn ships.
"Windstar is proud of its heritage in sailing and will continue to offer voyages on all three sailing yachts," said Hans Birkholz, Windstar's chief executive officer. "What our guests continue to be enthusiastic about is our intimate, yacht style of cruising. This style is the core of our brand experience and the new ships are a perfect fit to build on that foundation."
Sources and photo credits: Seabourn; Windstar Cruises
I'm the editor and creator of CruiseMaven.com, a solo traveler cruising the world on waves and wheels, collecting recipes along the way.  I hope my articles and photos entertain, advise and inspire you to travel the world without flying.  Take a breath…stop for a local meal and a glass of wine along the way.