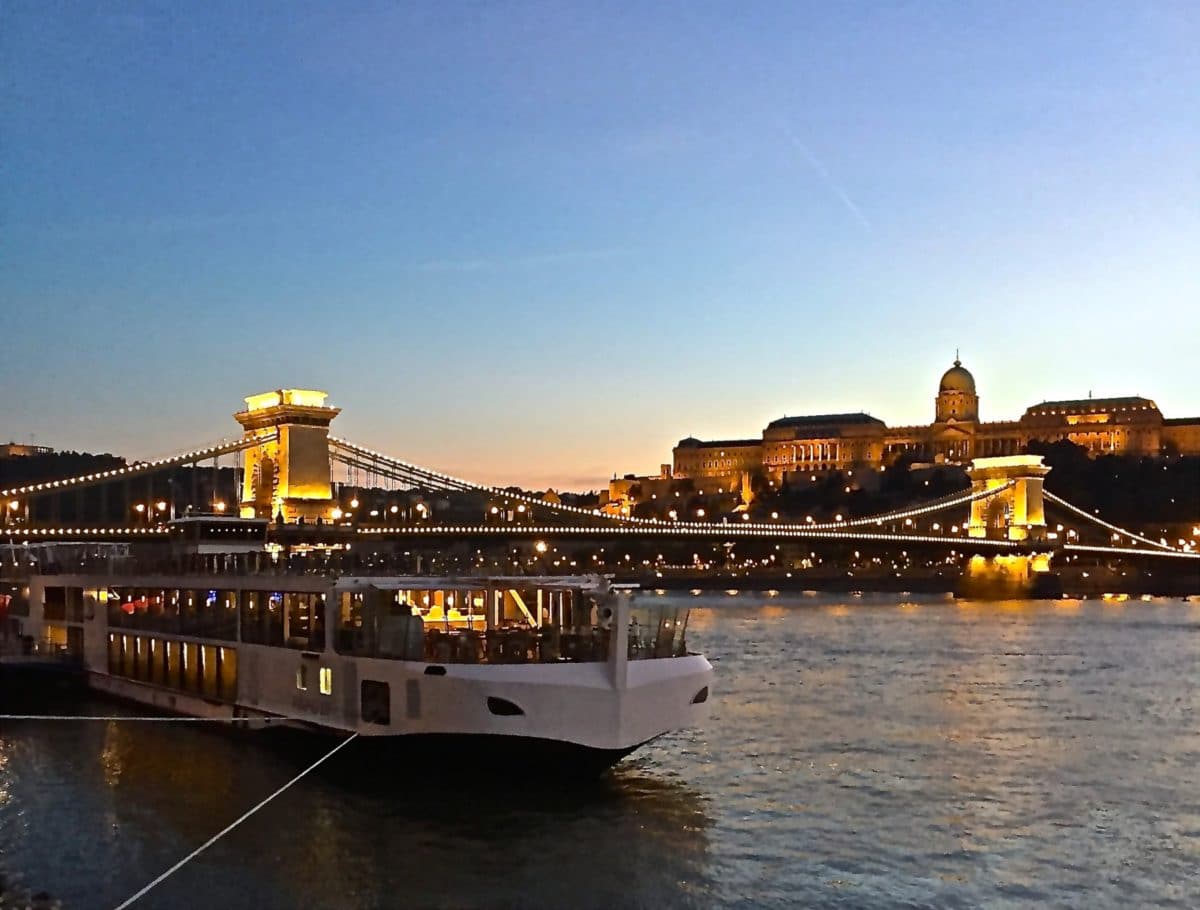 Viking Cruises Referral Rewards: a program that actually pays off.
My new 2017 Viking River Cruises brochure arrived yesterday. I always flip through cruise line brochures, mainly to longingly gaze at photos of distant places and visualize going there. This time, I started at the back of the hefty brochure and was intrigued when I saw Viking Cruises Referral Rewards.
Every cruise line, ocean and river, has some version of a guest loyalty programs. Accumulate enough sailings or points with an ocean cruise line and depending upon your membership level, you'll be invited to a complimentary cocktail party, get a pillow gift, maybe a discount off of a balcony stateroom. It's always a good idea to forge a loyalty to a cruise brand you really enjoy.
Viking Cruises, whose name now encompasses both Viking River Cruises and Viking Ocean, has their Viking Explorer Society for past ocean and river cruisers. The objective is to get you to cruise with Viking over and over again, just like with other cruise lines.
For example, with Viking, if you reserve your next Viking cruise within one year, you receive $200 per passenger in travel credit; if you reserve within two years, you receive $100. But I'm not talking about a past passenger program here.
The Viking Cruises Referral Rewards program is unique as far as I can tell. Basically, you are "rewarded" for every person you refer that takes a Viking cruise, ocean or river. Here's a quick breakdown of how it works.
How Viking Referral Rewards works.
First, you must have taken a Viking cruise…OR…have a reservation and paid a deposit. That is unique because most of these type of programs require that you have already completed a cruise before you can earn on a referral. All you need to do is book and deposit your cruise and then start calling your friends! They don't even have to go with you. They can choose any cruise, ocean or river.
For each new person that you refer, you receive $200. Refer a couple and you receive $400. Each referred person receives $100 on their first trip. The referral reward money for both parties can then be put towards your cruise purchase only; it's not for onboard purchases. But still, it's dollars-off.
Free cruise? Yes!
If in the course of one calendar year, you refer your 13th new-to-Viking traveler, you'll receive one free river cruise, up to a $3,300 value. And you can combine your Viking Referral Rewards credits towards the cost of that cruise, too, should the price exceed $3,300.
How to get your credit
All you have to do to get your Referral Rewards credit is to make sure your friends know your full name and customer number and to relay that information to Viking when they book their cruise, either through your travel agent or direct to Viking.
Fine print
Like all promotions, there's a bit of fine print to wade through but it's very well explained. Here's a copy of their Viking Referral Rewards .pdf that explains everything very clearly. With the option for referrals on either Viking Ocean or Viking River, all you need to do is book, deposit your cruise and get friends to take a Viking cruise. You'll both receive dollars-off rewards. In my opinion, it's a win-win program.
I'm the editor and creator of CruiseMaven.com, a solo traveler cruising the world on waves and wheels, collecting recipes along the way.  I hope my articles and photos entertain, advise and inspire you to travel the world without flying.  Take a breath…stop for a local meal and a glass of wine along the way.