More Florida cruises to Aruba in 2014.

I've noticed a trend in new itineraries. Maybe a few cruise lines decided to go where the money is and market to past passengers. Because after all, it's easier to get a repeat cruiser than a newbie. Or maybe, just maybe, longer and farther itineraries equate to higher cruise fares and more onboard spending on those extra sea days. Whatever the reason, I'm glad it's going to happen.
Repeat cruisers, those that cruise at least once a year, have done all the 7-night eastern and western Caribbean itineraries, most likely more than twice.
It used to be that if I stayed onboard at a port, it would feel like my own private yacht. With nearly everyone ashore on excursions or shopping expeditions, there would be at most a dozen of us repeaters hanging back. Not any more.
My most recent Caribbean cruise, on a beautifully balmy day in Grand Cayman, there were hundreds of us who stayed behind. No empty pool. Lines at the lunch buffet. I may as well have hopped into the tender and motored ashore.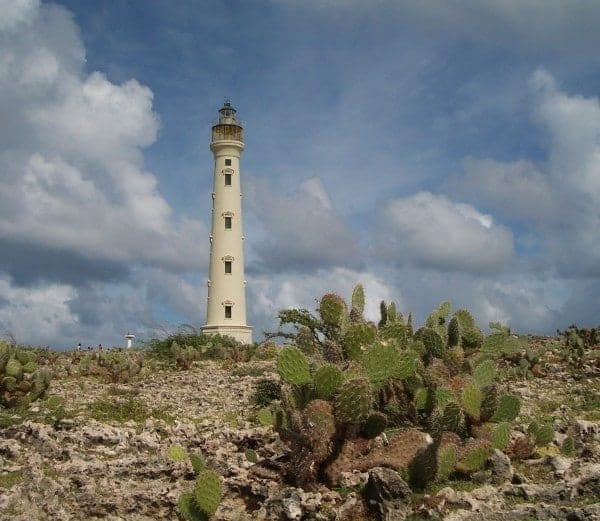 So, getting back to my theory about Aruba. To keep all the repeat cruisers coming back for more and rather than convert land-based curmudgeons, cruise lines are changing their weekly schedules. They've added more 8- to 11-night cruises in 2014 and beyond. Leaving from Ft. Lauderdale, Miami and now Port Canaveral, they'll mainline to the Southern Caribbean (2-3 consecutive sea days), slowly meander around from two to five neighboring islands, then head back.
For many years, Holland America Line scheduled a handful of 7-night Southern Caribbean cruises from Ft. Lauderdale to Aruba and Curacao. High fuel consumption and low cruise fares don't turn profits. Their casinos aren't jam-packed for eighteen hours a day and their clientele are generally speaking, not crazy and wild onboard shoppers. No more 7-night Southerns. Starting in the fall, they'll now be 10- and 11-night voyages. For the rest of 2013, Princess Cruises Crown Princess will make a 7-night southern Caribbean run.
Recently, Royal Caribbean and Carnival have announced new itineraries and homeports for the upcoming year and surprise – they've added a few 8-, 9- and 11-night southern Caribbean cruises. Not only does this attract the been-there, done-that cruiser, but it's a great way for mass market cruise lines to reel in the newbie who goes along with a group of friends or family. It's also a test run to see how well the bigger ships do sailing longer cruises from Port Canaveral.
Throughout 2014, Norwegian, Holland America, Royal Caribbean, Carnival and Princess have more new ships heading to Aruba on longer cruises from Florida. It's a great idea and a smart move. And one that many of us near Port Canaveral have been hoping would happen sooner than later.
Aruba photos: Sherry Laskin
Explorer of the Seas and Carnival Sunshine photo credits: Royal Caribbean and Carnival, respectively.
I'm the editor and creator of CruiseMaven.com, a solo traveler cruising the world on waves and wheels, collecting recipes along the way.  I hope my articles and photos entertain, advise and inspire you to travel the world without flying.  Take a breath…stop for a local meal and a glass of wine along the way.