Explorer of the Seas will spend the winter holidays on the Space Coast
Today, Royal Caribbean made the move official and announced that the Explorer of the Seas will leave Bayonne, New Jersey, her homeport  for the last eight winter seasons and head for Florida's Space Coast come November 2014..
Port Canaveral, located on the east coast of Florida, is an easy one-hour drive due east from Orlando.  With the addition of the Explorer of the Seas, Port Canaveral will have three Royal Caribbean ships including the Freedom of the Seas and the Enchantment of the Seas.
The Explorer of the Seas will depart from Bayonne on November 1, 2014 for a fourteen-night repositioning cruise through the eastern and southern Caribbean before heading north to Port Canaveral and the welcoming festivities .  The ship will arrive at Port Canaveral on November 15 and begin the first of eight cruises to the Bahamas and Caribbean.
Five of the eight cruises will spend a beach day at Royal Caribbean's private island of CocoCay in the Bahamas or Labadee, on the north shore of Haiti.  Both of these private islands are great destinations for a beach day.  Enough lounge chairs for everyone are dotted along the shore line, a beach barbeque serves lunch while live music,  water park activities and volley ball offer something for everyone.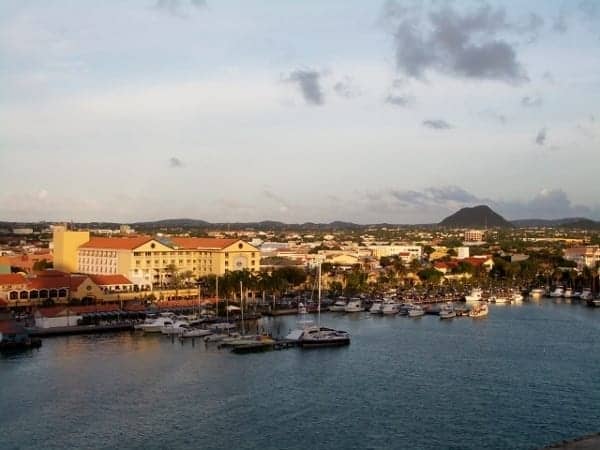 Starting on November 15, the Explorer of the Seas will sail a fabulous nine-night cruise to Aruba, Bonaire and Curacao, the ABC islands located just a short distance from South America.  This unique itinerary will be repeated only on December 4, 2014. This is the first time that Royal Caribbean cruisers will be able to reach the Southern Caribbean out of Port Canaveral.  In fact, neither of the other two cruise lines that have ships at Port Canaveral, Carnival or Disney, have charted this course yet, either.
The November 24 and 29  sailing dates will be five-night voyages to Cozumel, Mexico and Nassau, Bahamas.  December 18 will also have a five-night cruise but that one will visit CocoCay and Nassau.
A Christmas sailing is planned on December 23 with a four-night cruise going directly to Labadee for Christmas Day.  The year wraps up with the December 27, eight-night eastern Caribbean cruise to Labadee, San Juan-Puerto Rico, St. Croix-USVI and St. Maarten, the island that's half-French and half-Dutch.
Finally, the Explorer of the Seas ends her run on the Space Coast with a January 4, 2015 cruise to Nassau and Cozumel.
For more information contact your travel agent or visit www.royalcaribbean.com
Photo credit:  Royal Caribbean (Explorer photo) and Sherry Laskin