It sounds like a broken record; new cruise line cancellations. Only this time it's 2022 not 2021. Norwegian Cruise line announced that it canceled quite a few of its upcoming cruises. Even their winter and spring Hawai'ian Islands cruises are canceled.
Whether it's a precaution or understaffing or a combination of both, Norwegian leads the pack to be the first to announce another sweeping round of cruise cancellations.
Norwegian Cancels Cruises Through Spring
Here the latest list of Norwegian cruise cancellations:
Norwegian Getaway with embarkation dates through and including January 5, 2022**
Norwegian Pearl cruises with embarkation dates through and including January 14, 2022
Norwegian Sky cruises with embarkation dates through and including February 25,2022
Pride of America cruises with embarkation dates through and including February 26, 2022
Norwegian Jade cruises with embarkation dates through and including March 3, 2022
Norwegian Star cruises with embarkation dates through and including March 19, 2022
Norwegian Sun cruises with embarkation dates through and including April 19, 2022
Norwegian Spirit cruises with embarkation dates through and including April 23, 2022
READ MORE: Do You Need a Passport for an Alaska cruise from Seattle?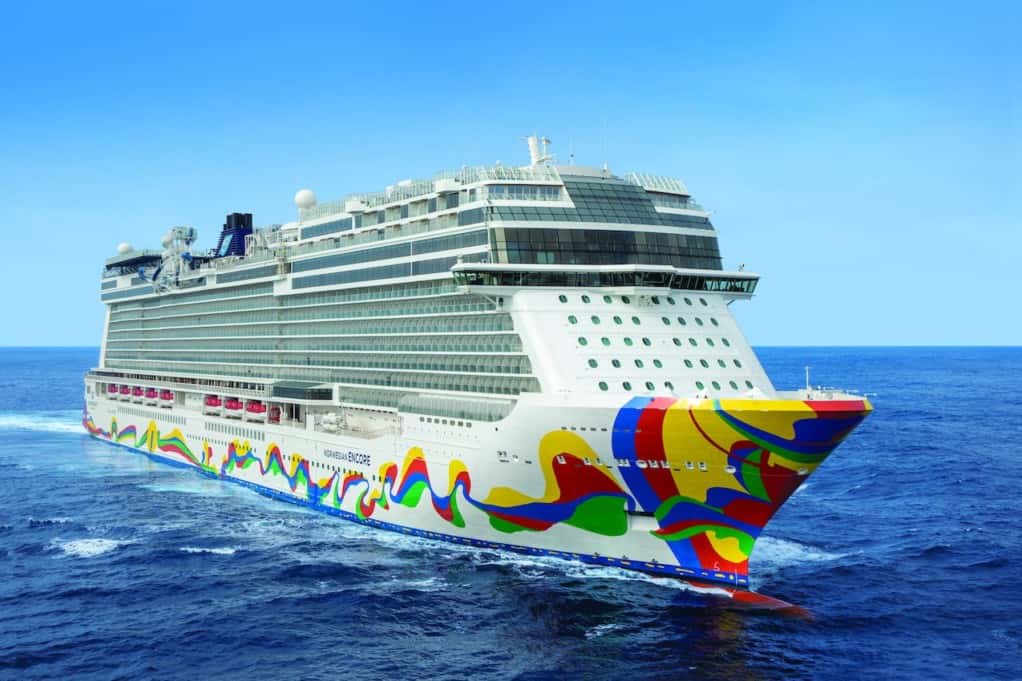 New Norwegian Return to Sailing Dates
Norwegian Getaway and Norwegian Pearl seem to be the least affected cruise ships with only a week or two departures canceled.
What to Do if Your Norwegian Cruise Was Canceled
Guests reserved on a canceled cruise will automatically receive a full refund of their cruise fare. The refund will automatically be returned to the original form of payment used at the time of booking. No additional action is required.
Refunds will be processed by NCL within 30 business days of the cruise cancellation announcement. Please allow 7-10 business days from Norwegian's processing date for funds to appear back to your original form of payment. When you'll see the funds depends on each financial institution's internal policies.
In addition, a 10% off coupon will be automatically added to your Latitudes account.
However, if you have already received a 10% off coupon or your canceled sailing was booked using a discount coupon, there's no double or triple dipping. Your existing discount coupon will go back into your Latitudes account. One discount coupon per sailing.
Future Cruise Discounts for impacted reservations announced on January 5, 2022 are valid from 1/7/2022 – 1/7/2023 and applicable to published sailings through 5/31/2023.
If your reservation was paid using a previously issued Future Cruise Credit, you'll still receive the full value of the FCC. It will automatically be re-applied to your Latitudes account within 7 days.
Does Norwegian Require Vaccinations to Cruise?
Mandatory Covid-19 Vaccinations
Norwegian requires that all guests and crew must be fully vaccinated, at least 2 weeks prior to departure in order to board. Guest vaccination requirements are currently applicable to all sailings.
Minors who have not yet been eligible to be vaccinated will not be permitted to sail. Minors who meet the eligibility requirements set by FDA/WHO and/or EMA and who have been fully vaccinated are welcome to sail.
All passengers are required to sign and accept the terms and conditions listed on their ticket contract. In addition, you will be required to agree to abide by all of the cruise line's health and safety protocols.
You'll also have to acknowledge the risks associated with COVID-19 during your cruise and shoreside experiences. If you do not agree to these terms and conditions, you will not be permitted to board.
Is Testing Needed to Board a Norwegian Cruise Line ship?
In addition to Norwegian requiring that everyone on board has been fully vaccinated:
Cruises scheduled to depart through February 28, 2022:
All guests are required to take a COVID-19 antigen test, administered and paid for by the cruise line, prior to boarding and receive a negative result.
Any positive antigen test will then be confirmed with a PCR test. Guests are also responsible for complying with all local health and safety requirements which may include additional testing.
Cruises embarking beginning March 1, 2022:
At time of check-in, all guests will be required to provide proof of a negative COVID-19 antigen or PCR test result administered by a verified third party or via medically supervised home test or BioReference's Scarlet service.
BioReference sends a trained Scarlet Health Professional to your home to collect your COVID-19 test specimen, within two days prior to boarding for cruises originating in a U.S. port and three days prior for voyages departing from a non-U.S. port.
How to Locate a Covid-19 Testing Provider Before Your Cruise:
If you need to find a testing provider prior to beginning travel or while traveling prior to your cruise, please visit TestForTravel.com, a simple online tool to find COVID-19 testing providers around the world.
Just enter your zip code, or city and country, and the website will display locations, contact information, and testing hours.
It also allows you to search by test type – PCR or Antigen.
Laboratory-Certified Testing in Your Own Home:
If you prefer to test prior to travel in the comfort of your home or while traveling, Norwegian Cruise Line has partnered with Inspired Diagnostics to provide FDA-approved, proctored, in-home antigen testing for our guests.
Inspired Diagnostics is a subsidiary of Inspire Health Alliance. Testing at home is safe, simple, and convenient.
Final Payment Update
Final payment for new and existing reservations on itineraries embarking through and including April 30, 2022, have been revised. Final payment is now due 60 days prior to sailing.
As always, we'll update all cruise line cancellations as they are announced.
I'm the editor and creator of CruiseMaven.com, a solo traveler cruising the world on waves and wheels, collecting recipes along the way.  I hope my articles and photos entertain, advise and inspire you to travel the world without flying.  Take a breath…stop for a local meal and a glass of wine along the way.