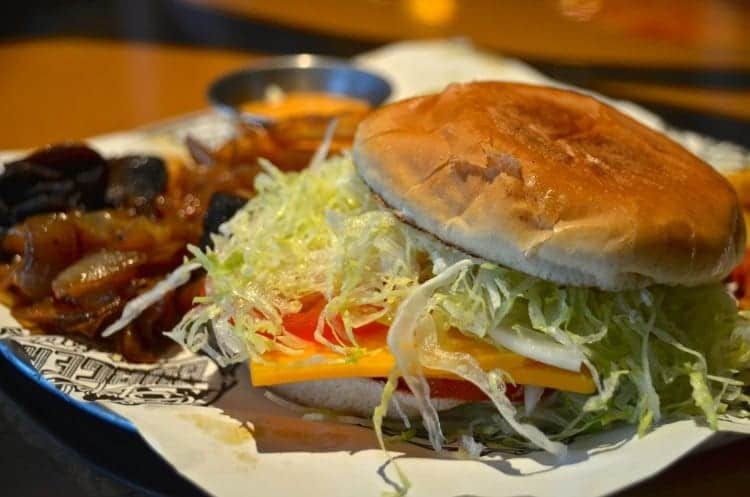 National Cheeseburger Day is Monday, Sept. 18. Discount deals and freebies are running rampant among burger joints and chain restaurants across the country. No word yet if Jimmy Buffet's Margaritaville will offer a free or discounted Cheeseburger in Paradise. A promotion with every Cheeseburger in Paradise ordered, a contribution to raise funds for Caribbean islands that were devastated by Hurricane Irma would be nice. But that's just my idea for National Cheeseburger Day.
Who's participating in National Cheeseburger Day?
Here is the current list of where you can grab a cheeseburger for free, in a promotion, for an email sign-up or at a discount:
Applebee's: National Cheeseburger Day Special $6.99 Burger & Classic Fries. No coupon needed.
Ruby Tuesday: Sign up on their website for a free cheeseburger (up to $10) when you buy one entrée and one non-alcoholic beverage.
Cheeseburger in Paradise: Named after Jimmy Buffett's iconic song, there almost has to be a deal for NCD. Buy a half-pound All-American Burger and a side of fries for $6. Beer and pickle, too? Just ask them.
99 Restaurants: $5 cheeseburger special with choice of American, cheddar or Swiss cheese.
Burger 21: Free Cheesy Burger when you download the B21 Loyalty app.
Fuddruckers: Come in for their National Cheeseburger Day 3-Pound Burger Challenge. Buy the burger plus a one pound order of fries and bottomless Coca Cola beverage for $24.99. If you finish it in one hour, you'll receive a $20 gift card and t-shirt. 24-hour advance reservation required.
Johnny Rockets: Sign up for their Rockets eClub and receive a code for a free cheeseburger. Also applies at your birthday time, too. No word if this also applies to their Royal Caribbean restaurants at sea. If you're onboard on Monday, it wouldn't hurt to ask!
McDonalds: Order through the McDonald's app for a BOGO – buy one burger and get one free.
Burger King: Get two Whoppers of your choice (mix and match!) for $6.
Champps Kitchen + Bar: Join their MVP League and get a free Champps Cheeseburger.
Rally's: Use coupon code 411 for a free burger.
BurgerFi: Get a Double Natural Angus Burger at the chain for $5. Simply mention the NCD offer at the register.
If you love cheeseburgers, there's bound to be a deal at an eatery or take-out place near you. Lactose intolerant? Tell them to hold off on the cheese, of course. Just don't remind them that National Hamburger Day (sans cheese) was last May. Bon appetit!
I'm the editor and creator of CruiseMaven.com, a solo traveler cruising the world on waves and wheels, collecting recipes along the way.  I hope my articles and photos entertain, advise and inspire you to travel the world without flying.  Take a breath…stop for a local meal and a glass of wine along the way.