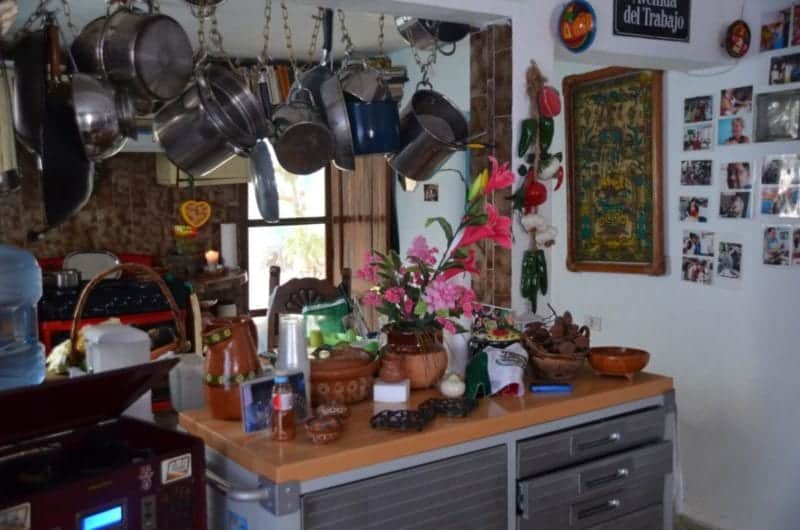 Shop, cook and eat authentic Mexican cuisine.
I love Mexican food. Actually, I love all food. Wherever I travel, there's usually some kind of culinary experience involved. Emily Egge, known also as the Cozumel Chef, arranged my Mexican cooking class with Josefina Gonzalez Luigi, a.k.a. Josefina's Kitchen.
Mexican food is so much more than tacos and burritos with beans and rice. It's an historic merging of European and pre-Hispanic influence that created a world of complex flavors and seasonings to comprise today's authentic Mexican food.
A culinary journey to Josefina's home kitchen in Cozumel, Mexico.
There were five people signed up on the day of my cooking class . Three (including me) were from cruise ships and one couple was staying in a nearby hotel.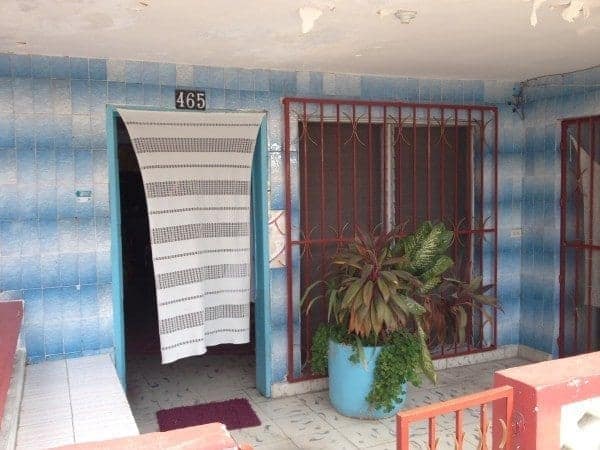 Taxi drivers know where Josefina lives, but I brought her home address written on a piece of paper to show the driver, just in case. From the ports, expect to pay about $8-$15 USD, depending upon at which of the three Cozumel ports your ship is docked. As soon as everyone arrived, Josefina led us on a short walk through town to the nearby colorful Mercado. It's the main marketplace in downtown Cozumel.
We wind through the aisles until Josefina stops for an assortment of fruits and vegetables. Then to the meat stand for fresh chicken breasts which she asks the butcher to slice very thin.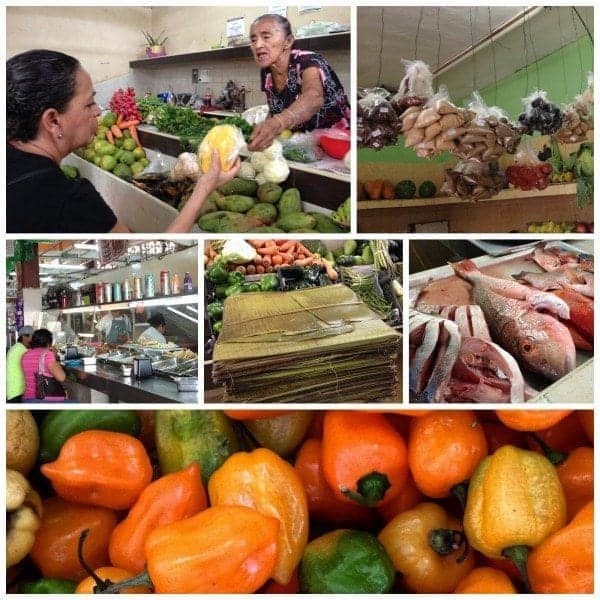 Pin for Later!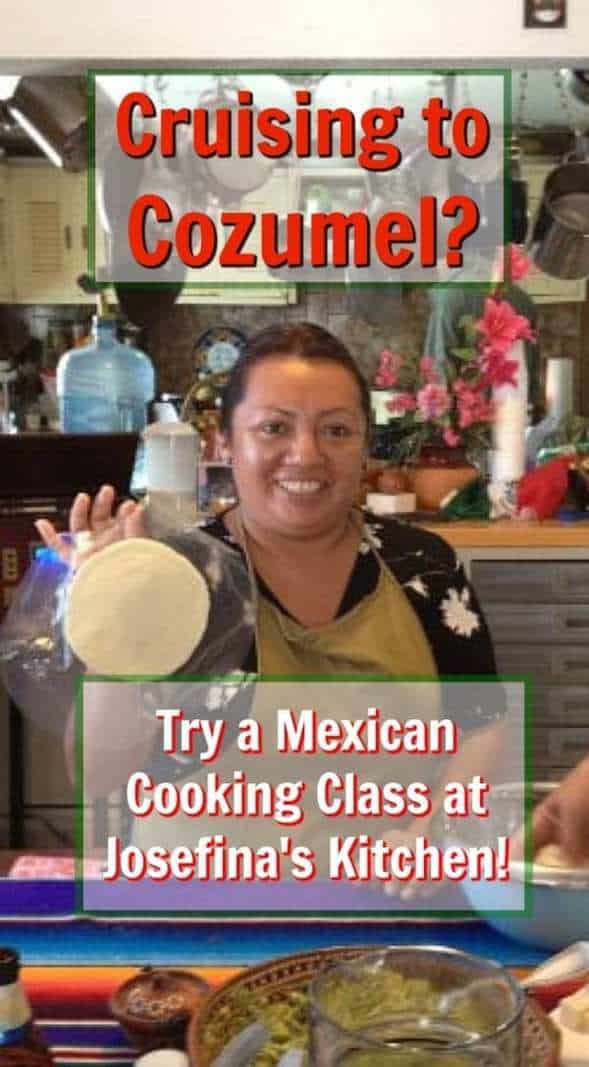 Josefina's staff (family) is already waiting in the kitchen for us to return from the market.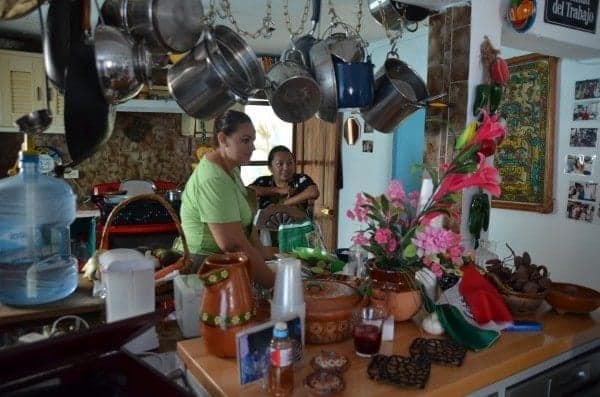 Time to begin. First, though, a cool drink. Homemade Agua de Jamaica and Horchata. The purple drink, Agua de Jamaica is an iced tea of sorts made from Jamaican hibiscus flowers. Horchata is the second favorite drink of Mexicans. It's a combination of soaked white rice and then blended with almonds, cinnamon and sugar. Both were refreshing.
Onto the salad. Josefina explains the correct way to slice a mango.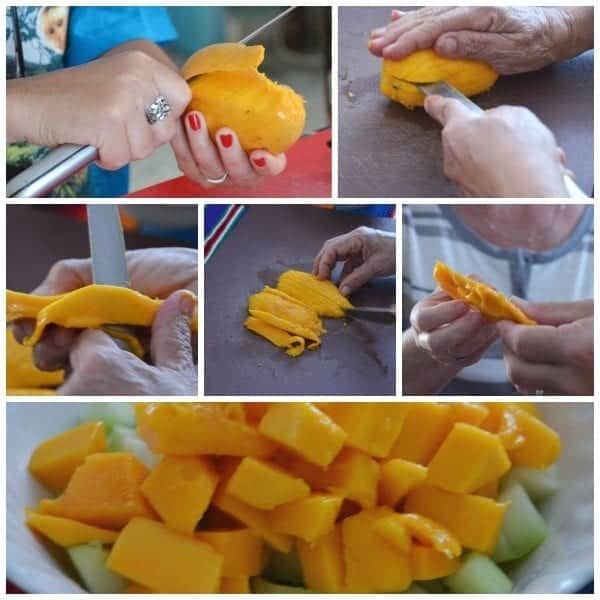 I don't remember where she used the prickly pear…I think it was a side dish of fruit.
Next…it was time to make corn tortillas. Josefina's helper made it look so simple.
Once the tortillas were made, it was time to create the marinade for the main entree, Pollo Adobado Veracruzano.

Everyone was given their own foil, chicken, aguacatillo and banana leaf to prepare the little packets for baking.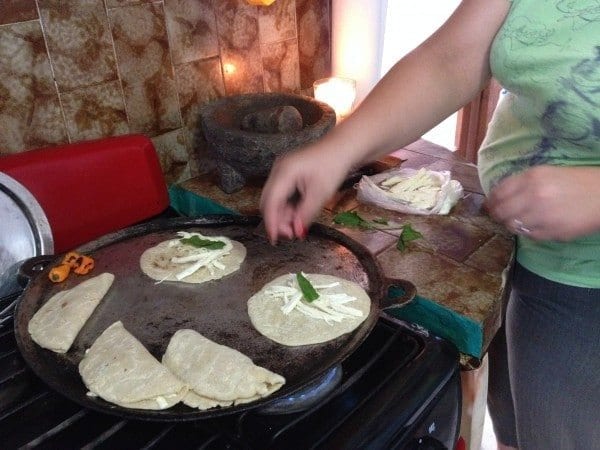 Into the oven went the little foil packets. While they baked, we all went over to the stove to help out with making our torillas, refried beans and rice.
By now we were all getting a little hungry. Over to the table for some homemade chips and salsa while the Pollo Adobado Veracruzano finishes up in the oven.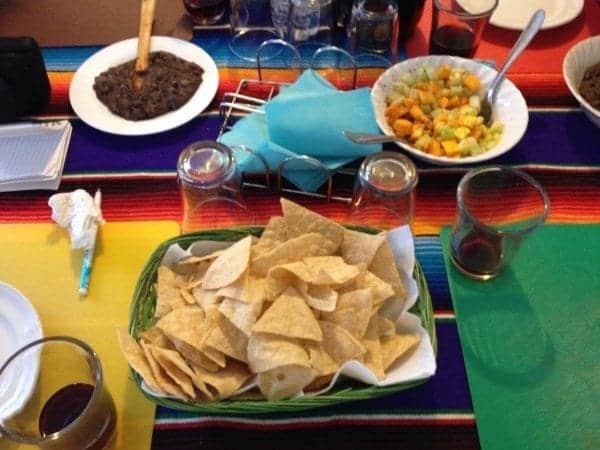 Finally, our lunch was ready.
It was a superb meal from start to finish. The next time your cruise itinerary has a stop in Cozumel, try a cooking class with Josefina. You can contact Josefina's Kitchen through this link to Emily Egge's CozumelChef.com. The cost is $80 per person and worth every cent. Don't forget to leave a tip for the kitchen staff, too. Or bring a little bit of Josefina's Kitchen home with you and purchase her Cocina con Alma cookbook.
I'm the editor and creator of CruiseMaven.com, a solo traveler cruising the world on waves and wheels, collecting recipes along the way.  I hope my articles and photos entertain, advise and inspire you to travel the world without flying.  Take a breath…stop for a local meal and a glass of wine along the way.