Holland America continues to review its plans due to the Canadian Transport Ministry's Interim Order that closed Canadian ports and waters to passenger ships. As a result, Holland America cancels all cruises that would include departing or arriving into a Canada cruise port in 2021.
Holland America Extends Cruise Cancellations to Include All Departures to or from a Canadian Port in 2021
Affected cruises include Alaska, Canada/New England and Pacific Coastal cruises that were set to sail in 2021. Luckily, these are all seasonal voyages so the 2022 cruise season that includes Canada is still on schedule.
In total, the cancellations include several Alaska cruises, three Canada/New England and two Pacific Coastal cruises in summer and fall of 2021. The suspension also includes all longer Land+Sea Journeys.
So far, Alaska cruises sailing roundtrip from Seattle in mid-May have not been canceled. The cruise line is participating in discussions with Canadian and United States government authorities to find a solution so these sailings can proceed.
At this time, those who are booked on the canceled Alaska cruises and the Land+Sea Journeys that have a port call in Vancouver, Canada can't rebook to a roundtrip Seattle cruise.
"Holland America Line, in alliance with our entire industry, is optimistic for the resumption of cruising around North America and worldwide," said Gus Antorcha, president of Holland America Line. "However, we must be practical in our approach by acknowledging the limitations put in place by the current Canadian order that requires us to cancel select sailings. We thank our guests for their patience and understanding and know that they, like us, are eager to see cruising begin again soon."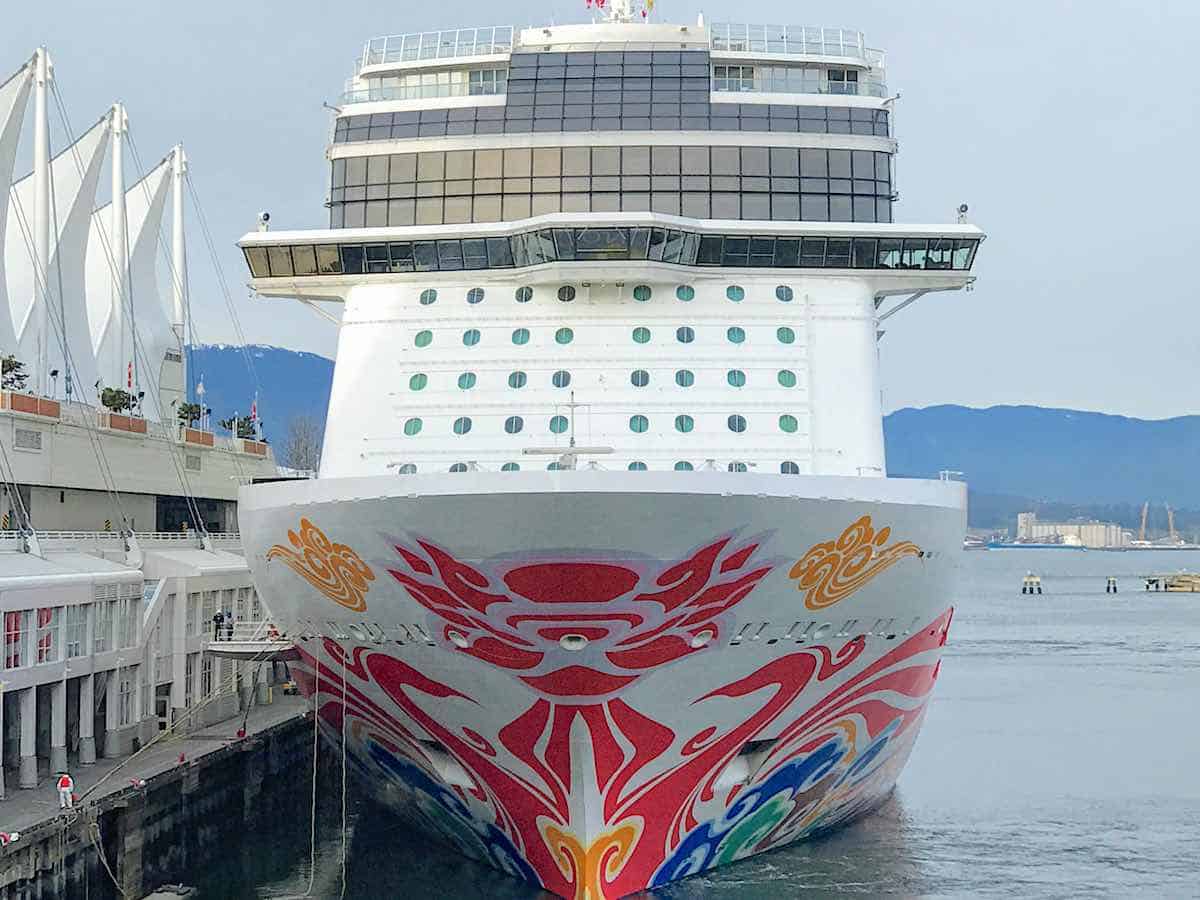 Cruises affected by the Canada ban
Alaska: Cruises through September 2021 to Alaska from all departure ports aboard Koningsdam, Nieuw Amsterdam, Noordam and Zuiderdam. This also includes any Land+Sea Journeys connected with canceled Alaska sailings.
Pacific Coastal: Two cruises in early October aboard Koningsdam and Oosterdam.
Canada/New England: Three cruises aboard Zaandam departing in September 2021.
All 2022 Alaska and Canada/New England cruises will still operate as scheduled. The Canadian Interim Order expires Feb. 28, 2022.
Holland America Line is closely following the protocol set forth by the Centers for Disease Control and Prevention (CDC), and is preparing ships and implementing procedures to meet all requirements for approval to sail at the appropriate time.
Guests Automatically Rebooked in 2022 for Similar Cruise
If you are booked on one of the canceled departures, Holland America Line will notify you or your travel agent. Guests who are paid in full for Alaska and Canada/New England canceled departures will be rebooked on an equivalent cruise or Land+Sea Journey in 2022 at the fare paid for 2021. All cash and FCC funds moved to the new booking. No other action is needed when accepting the rebooked itinerary. Replacement 2022 booking confirmations will be automatically sent within 30 days of this announcement.
All guests receive the following options:
Paid in Full: Those who have paid in full will be automatically rebooked to the same cruise or Land+Sea Journey in 2022 at the fare paid for 2021.
Not Paid in Full: Those with bookings not paid in full may elect to be moved to the same cruise type or Land+Sea Journey in 2022 at the fare paid for 2021.
If you don't want to accept a cruise booking in 2022 by March 31, 2021, you'll automatically default to receive an FCC of 110% of any cash paid on the booking. The minimum FCC is $25 and the maximum will be an amount up to the base cruise fare paid.
Due to the fact that there are no equivalent cruises in 2022, Pacific Coastal cruise guests will receive the option for an FCC or full refund.
Full Refund Option Also Available
Guests who prefer a 100% refund of monies paid to can visit Holland America's Cancellation Preferences Form to indicate their preference no later than March 31, 2021.
The FCC is valid for sailings departing through Dec. 31, 2022. Non-cruise fare purchases — such as shore excursions, air fares, gifts, dining and spa — will be transferred to a new booking or automatically refunded via the method of payment used to purchase the services to the original form of payment.
The above options are not applicable to guests booked on a charter sailing. Other booking and cancellation conditions and policies may apply if the cruise was not booked through Holland America Line. See the terms and conditions in the Cancellation Preferences Form for all details.
Holland America Line previously paused global cruise operations and canceled all departures on all ships through April 30, 2021, as well as Alaska cruises through mid-May or early June, Mediterranean cruises through early June and Canada/New England itineraries through August.
I'm the editor and creator of CruiseMaven.com, a solo traveler cruising the world on waves and wheels, collecting recipes along the way.  I hope my articles and photos entertain, advise and inspire you to travel the world without flying.  Take a breath…stop for a local meal and a glass of wine along the way.