AmaWaterways guests will delight in the new "Culinary Delights – Bites and Sights" guided tours.
Only ten years old, this award-winning river cruise line is bringing yet another innovation to the rivers of Europe. Beginning in 2012, AmaWaterways passengers will be able to participate in cooking classes, walking tours and tastings on select European cruises. From shopping with the chef to preparing authentic Hungarian goulash in Budapest, the new culinary programs will open a whole new array of options in the already culturally-rich shoreside experiences.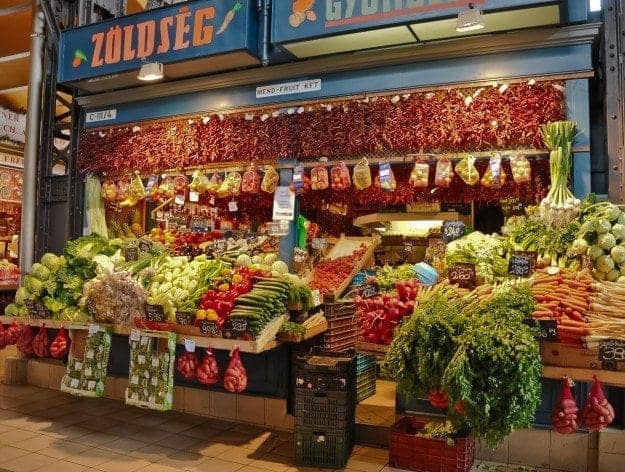 "Culinary connoisseurs and wine enthusiasts will fall in love with this great addition to our city tours," said Kristin Karst, AmaWaterways' executive vice president and co-owner. "From cooking multi-course meals to tasting local wines, fresh artisanal cheeses and hand-crafted delicacies, our guests are exposed to a true taste of Europe and we hope it will inspire their fondest memories."
As the only river cruise line inducted into La Chaîne des Rôtisseurs, one of the world's most prestigious culinary organizations, AmaWaterways continues to lead the industry in innovative experiences both on-board and on-shore. The Culinary Delights – Bites & Sights tour is a facet of the river cruise line's prestigious food and beverage offerings.
With an intimate group of 20 people per tour, passengers are able to explore another side of the city visiting cooking schools, distilleries and local markets. The tours include visits to culinary specialty shops, chocolatiers and charcuteries. Select tours include a visit to Studio of Cabestan in Avignon, France. Chefs take passengers to Les Halles market to select the freshest ingredients before donning aprons and chef hats, for a hands-on cooking demonstration in Provencal cuisine. In Amsterdam, travelers are provided a panoramic city tour topped off with a tasting of Jenever, Dutch liquor. The tour sweetens when passengers visit the Belgium city of Antwerp for a Belgium waffles and chocolates tasting.
Additional options on the European river cruises include a hands-on demonstration to prepare Lyonniase cuisine and Banistra pastry; presentation on how to pair chocolates and wine; demonstration of mustard production; a tasting tour of traditional Dutch foods like Frietzak (Dutch fires with mayonnaise), poffertjes (pancakes) and rollmops (pickled herring).
As the Culinary Delights – Bites and Sights tours differ with each itinerary, check with AmaWaterways to find your culinary tour and respective sailing.
Source: AmaWaterways
Photo credit: Sherry Laskin
I'm the editor and creator of CruiseMaven.com, a solo traveler cruising the world on waves and wheels, collecting recipes along the way.  I hope my articles and photos entertain, advise and inspire you to travel the world without flying.  Take a breath…stop for a local meal and a glass of wine along the way.