This year's cruising season in Europe is dragging its heels a bit getting started so cruise lines are upping the ante in all sort of ways. Discounts on Business Class air, kids cruise free, inside-to-balcony upgrades and rock bottom pricing are becoming the norm. Enter Crystal Cruises, a leader in the all-inclusive luxury cruise, and their innovative marketing ideas to entice guests to step aboard their ships on a European cruise this year.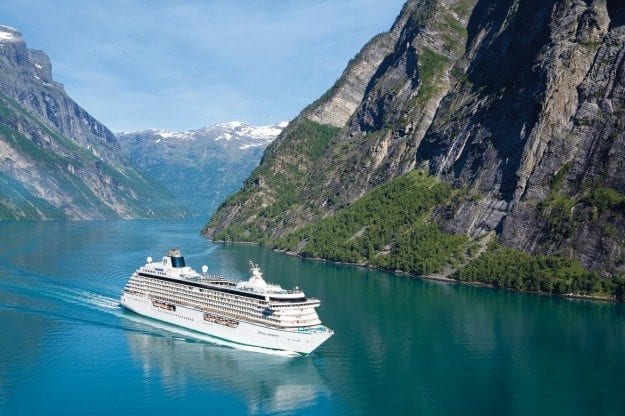 It's quite an experience to be a part of the warm welcome a ship receives from the local community when it pulls into a port for a maiden visit. Even in inclement weather, townspeople and community dignitaries gather at the pier to cheer and wave as the gleaming ship slowly settles into the new docking space. Of course this is followed by a formal plaque and key ceremony where the Captain of the ship and the community leaders exchange pleasantries amid handing over beautifully decorated wall plaques to commemorate this inaugural visit.
Crystal Cruises has added seven new ports of call to the summer itineraries. Cities and towns with significant history, less-visited tourist sites and brimming with naturalist shore excursions were carefully chosen. Here are Crystal Cruise's newest ports as well as what to do when on shore.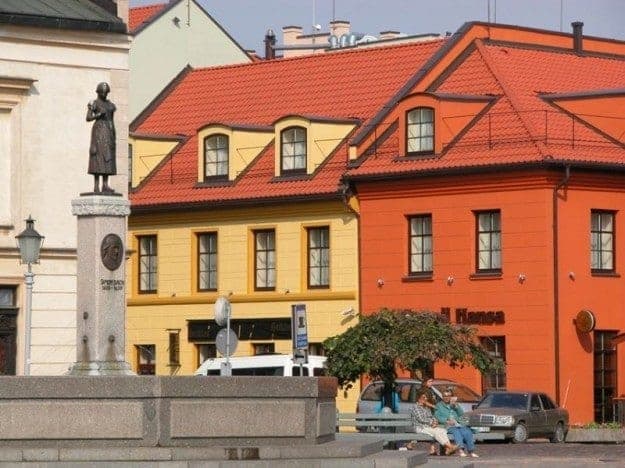 Klaipeda: The third-largest city in "hot" Lithuania, this historic east-west-south crossroads offers metropolitan architecture, as well as the natural beauty of the Curonian Spit right outside. Crystal Adventures: Birdwatch at the Vente Cape ornithological station, learn about local fairytales at the Hill of Witches Sculpture Park, bike through Old Town, or step inside a former Soviet nuclear missile base.
Heimaey: Virtually destroyed in a 1973 volcanic eruption, this rebuilt island of 4,500 people serves as home to 8 million puffins per year. Crystal Adventures: Explore caves by RIB boat, motorboat past orcas and puffin colonies, or watch locals rope-swing over cliffs to collect bird eggs.
Saint-Jean-de-Luz: This Basque coastal gem, with narrow cobblestoned lanes leading past the Church of St. Jean Baptist, is where Louis XIV married Spain's Marie Therese in 1660. Crystal Adventures: Glimpse Balenciaga's haute couture, make a pilgrimage to Lourdes, sample Basque delicacies, or daytrip to San Sebastian, Biarritz, or Hemingway's Pamplona.
Leknes: The Lofoten archipelago's colorful Arctic trading/shopping center is ground zero for Norway's most stunning mountains and cliffs. Crystal Adventures: Safari for sea eagles, appreciate frozen art at an ice bar/gallery, or learn Scandinavian history at Borg's Viking Museum.
Bonifacio: French chicness and Napoleonic history are all crammed into this one medieval Corsican town, perched precariously on the edges of stunningly steep, limestone cliffs. Crystal Adventures: Canoe along the coast, ride a wheel train through the port, or trek cliffside hiking paths past wildlife and gorgeous views.
Palamos: This 800-year-old Costa Brava fishing village is famous for giant-sized prawns, water sports, and some of the best people-watching in Europe. Crystal Adventures: Segway around gothic Girona, taste Salvador Dalí via a visit to his home or a meal inspired by his favorite dishes, or daytrip to Barcelona for a behind-the-scenes tour of Barca Team's Football Club Stadium.
Akureyri: Iceland's second-largest city offers a robust cultural scene surrounded by snowcapped peaks and gardens. Crystal Adventures: Visit the "Waterfall of the Gods," flightsee over Eyjafjordur fjord to Grimsey Island, take a whale-watching expedition, soak in the Myvatn Nature Baths, or sample homemade ice cream, jam, and smoked lamb at local farms.
Source: Crystal Cruises
I'm the editor and creator of CruiseMaven.com, a solo traveler cruising the world on waves and wheels, collecting recipes along the way.  I hope my articles and photos entertain, advise and inspire you to travel the world without flying.  Take a breath…stop for a local meal and a glass of wine along the way.