Carnival sells and sends another ship to scrap
From the looks of it, Carnival Imagination seems to be heading in the same direction as sister ships, Carnival Fantasy and Carnival Inspiration; Aliaga, Turkey, one of only a handful of ship-breaking yards in the world.
Carnival Imagination was listed along with Carnival Fascination to be taken out of service until 2022. Ship tracking sites show that Carnival Imagination is en route to Turkey, so it's only a logical assumption that Carnival Fascination will meet the same fate.
Long Time Carnival Cruise Director retires
In a surprise move, Carnival's long-time cruise director, Matt Mitcham, decided it was time to retire from his 14-year career with Carnival.
Even though Mitcham was assigned to be the cruise director aboard the new Mardi Gras in 2021, for reasons yet unknown, he turned in his resignation with Carnival last week.
While remaining vague as to his reasons for moving on, he revealed that Mike Pack, cruise director on Carnival Horizon would take over his intended role on Mardi Gras. Pack has had experience taking out a new ship as he did with Carnival Horizon.
Mitcham invited fans to keep an eye on his Facebook page, promising to post "some exciting news in the next few weeks."
Carnival Corp CEO considers options to resume cruising in North America
Carnival Corporation CEO Arnold Donald is holding out optimism that Carnival might resume cruising before the end of 2020. But he's not going to rush any Carnival Corporation cruise line back into service before the time is right.
Donald has said that he's grateful for all the support he's received from passengers and won't start ships cruising again until health and safety protocols are established and also meet the comfort and security levels for passengers.
In an interview with SeaTrade, he remarked about the cruise startup in Italy and expressed concern about whether or not it was too soon to begin cruising. Then he added, "We'll all know that in a month or two from now."
READ NEXT: What cruising might be like when it resumes
It's Full Steam Ahead as PortMiami Growth Continues
Even the pandemic can't stop the growth of PortMiami. Miami Dade County issued $335 million in Special Obligation Bonds for the port. PortMiami will use the money for a variety of building projects as well as completion of new terminals or upgrades and expansions on existing ones.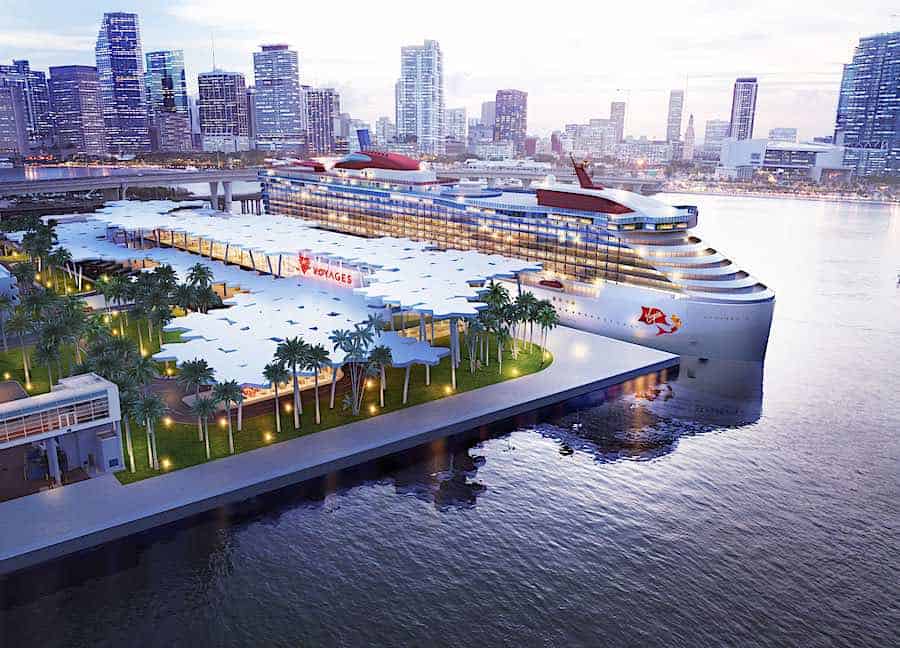 The new Norwegian Cruise Line terminal is nearing completion and the Virgin Voyages Terminal will be completed in 2021 for a cost of $180 million. Renovations are also planned at terminals for Carnival Corporation ships, Disney Cruise Line and MSC.
COVID-19 Rapid Testing for Cruise Line in Europe
Costa Cruises plans to begin cruising this month in Italy, on September 6 with Costa Deliziosa departing from the port of Trieste. Passengers will be required to take a quick COVID antigen test at the port. If the test shows that the person has the antibodies from COVID-19, then a PCR molecular test will be given and medical staff will decide if the person is healthy to sail.
Costa claims to be the first cruise company to earn a certification from RINA, a European entity that works with third-party companies to make sure their clients' health and safety protocols are in place.
It's still a wait-and-see game, when and even if cruises from North America will resume before the end of 2020. Have a good week!
I'm the editor and creator of CruiseMaven.com, a solo traveler cruising the world on waves and wheels, collecting recipes along the way.  I hope my articles and photos entertain, advise and inspire you to travel the world without flying.  Take a breath…stop for a local meal and a glass of wine along the way.