Biggest news story?
THE GOOD: The arrival into Port Canaveral of Disney's first new ship in ten years, the Disney Dream, was an event that only Disney could produce. From a musical stage production of Disney characters, to a performance by Jennifer Hudson and a helicopter-towing of an enormous champagne bottle to christen the ship, it was a naming ceremony beyond expectations.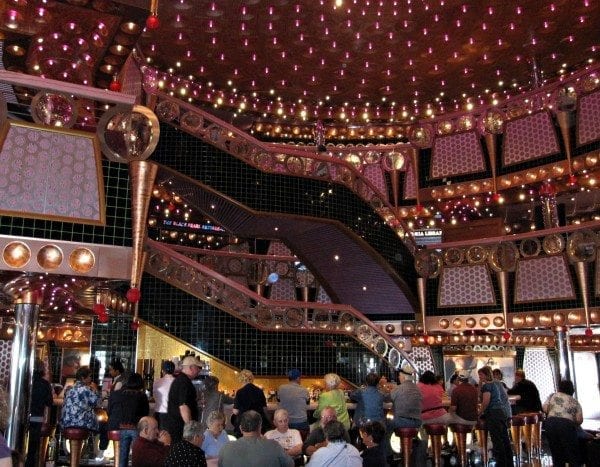 Carnival Splendor atrium bar
THE BAD: Carnival Splendor dead in the water off the coast of Mexico due to a fire below deck. For nearly four days the Splendor drifted only a few miles from shore while helicopters dropped supposed cans of Spam to hungry guests. Whether or not that was a true is debatable but it was a media frenzy as more and more passengers uploaded their videos to YouTube and posted on Facebook and Twitter. Finally, the hapless ship was towed back to Los Angeles.
What will 2011 be remembered for?
When passengers were being randomly attacked and even murdered in the popular port cities of Mazatlan and Acapulco, cruise lines chose to reroute their ships to altogether avoid Mexico. This included Princess, Carnival and Royal Caribbean. Towards the end of 2011, cruise ships are adding most of the scenic ports onto their itineraries for the end of 2011, with the exception of Mazatlan.
Is Cruise pricing higher at the end of 2011? Is the cruise market looking up or down?
As 2011 draws to a close, remember for next year that this is a time to find the best cruise deals; the first two weeks of December. That said, the first two weeks in January are also becoming a bargain-hunters cruise paradise. Seven night Caribbean cruises are as low as $399 per person. However, the ships that are repositioning late in the season from Europe back to the US seem to not be the tremendous bargain that they once were. Some of the itineraries are long, 14 to 20+ days, perhaps to justify a higher per diem rate of well over $70 per person.
The cruise market is holding firm and looking up for 2012. It could be a good year to take that cruise which, in 2011, may have been financially not in your budget. Royal Caribbean's two biggest ships in the World, the Oasis of the Seas and the Allure of the Seas, had held fast and hard to their high prices for the last two years. Now they're showing the best pricing yet for the first quarter of 2011 with inside cabins as low as $749 per person. There are so many ways to spend your money once you are onboard ($2.50 for a cupcake!) that a reduced cruise fare to get you onboard is better than sailing with an empty cabin.
Luxury cruise lines are offering free air, free shore excursions and tremendous onboard credits for cruises in 2012 if booked before the end of 2011. Hurry!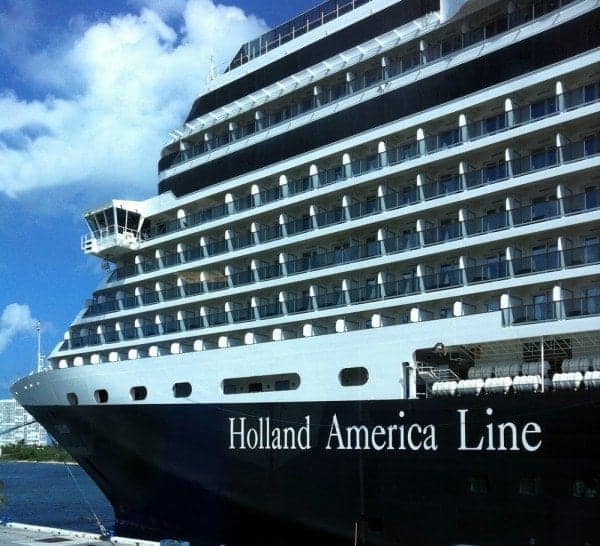 What cruise line did something that impressed me the most?
Two cruise lines stand out. I'd like to call Holland America the "Comeback Kid." While cruise lines seems to have their ups and downs in terms of food, service, appearance, Holland America always scored high among their loyal returning guests. Then sometime during the refit of their ships, called the "Signature of Excellence," comments started coming in from passengers who were not only disappointed in their cruise, but upset at what they felt was a less than satisfactory experience. Hopefully, this would be a momentary hiccup.
By the end of 2010, the negative comments seemed to become less and less. Throughout 2011 new and returning guests came home with an entirely different review. It was the return of the "old" Holland America that people raved about and loved. Kudos to Holland America for truly standing by the term, "Signature of Excellence."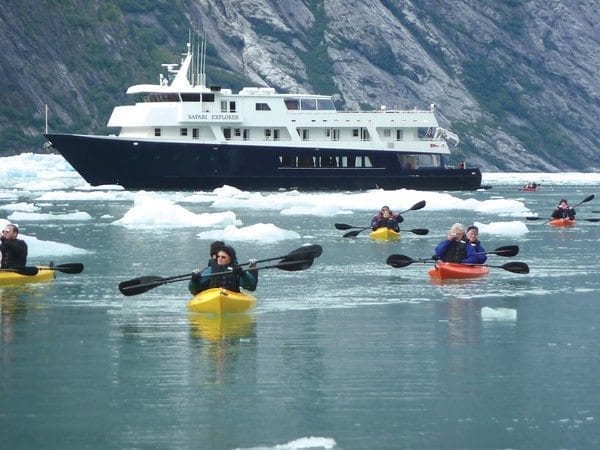 Another cruise line that deserves applause for taking a chance and succeeding is Inner Sea Discoveries / American Safari Cruises. Small ships sailing Alaska's Inside Passage and taking guests into small coves, quaint towns and up close to remote places that the big ships in Alaska just cannot reach. Soft adventure tours as well as trips into town markets are available on these ships carrying from 12 – 86 active lifestyle passengers. In addition to cruising Alaska's Inside Passage, this new cruise line has expanded to the Hawaiian Islands, Mexico's Sea of Cortes, the island of the Pacific Northwest and the shores of Washington and British Columbia, and the Columbia and Snake Rivers.
Studio Cabin aboard the Norwegian Epic. There are 128 studios on this ship.
Biggest disappointment?
Royal Caribbean's dining (food) and their announcement that they were also going to add solo cabins on their ships scheduled for refurbishment: a whopping three cabins. Then Norwegian Cruise Line, who boldly introduced 128 solo Studio Cabins along with a private "Living Room" lounge for the solo guest, announced that they will greatly reduce the amount of solo cabins on their two new ships, the Breakaway and the Getaway.
AmaWaterways Zambezi Queen on Chobe River, Botswana
What am I most looking forward to in 2012?
The continued expansion of river cruises; in Europe and even more exciting…in the United States. A luxury river cruise line in Europe, Scenic Cruises, has recently begun marketing to North Americans. Scenic Cruises was the first river cruise company to put a specialty restaurant on their river ships. This will increase the major European river cruise lines marketing the US to five, including AmaWaterways, Viking River, Uniworld and Avalon. And with AmaWaterways added charter of the Zambezi Queen on the Chobe river in Africa, there's really no where that you cannot take a river cruise.
For the United States, as I mentioned earlier, there's Inner Sea Discoveries and American Safarai Cruises in Alaska and the Pacific Northwest rivers plus American Cruise Lines and Blount Small Ships all with an expanded presence on US rivers.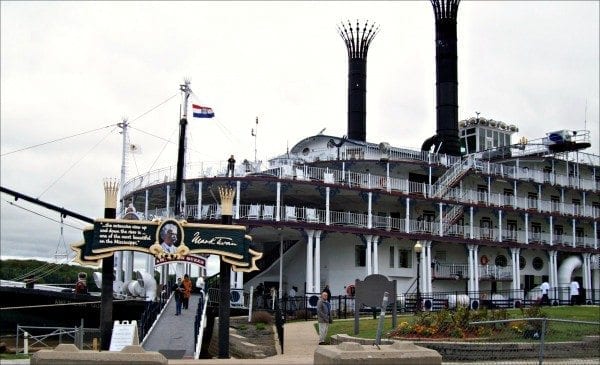 The "original" American Queen, now being refurbished by the new Great American Steamboat Co.
Favorite "new" ship? The return to the rivers in America with the American Queen and the formation of the Great American Steamboat Company. They have purchased the much loved, iconic American Queen and are investing tens of millions of dollars into updating and returning the ship to her former glory.
Juxtaposed to the iconic American Queen, oddly enough I'm truly looking forward to the new Carnival Breeze. Joe Farcus is no longer the Las Vegas-esque ship interior designer for Carnival and it shows in the new muted tones, softer lighting and relaxing furnishings. Carnival is trying something new and I'm guessing that they want to move away from their booze cruise and belly-flop contest reputation and into a new version of their Fun Ships, named Fun Ship 2.0. With celebrity-backed dining venues (Guy Fieri Burgers) to Carnival's own Red Frog Beer and George Lopez comedy clubs, Carnival is reaching out to a new generation of cruiser as well as wanting to recapture the boomer generation who grew up on Carnival's Kathy Lee theme song but over the years, moved away from the glitz and garishness of the older ships.
Looking ahead, there's so much to be excited about in the cruise industry. From dining to decor to destinations, 2012 looks to be a stellar year for the cruise world and cruise enthusiasts.
I'm the editor and creator of CruiseMaven.com, a solo traveler cruising the world on waves and wheels, collecting recipes along the way.  I hope my articles and photos entertain, advise and inspire you to travel the world without flying.  Take a breath…stop for a local meal and a glass of wine along the way.