French America Line to homeport in Gretna, LA instead of New Orleans
June 25, 2016. New American-based river cruise company, French America Line announced they'll use the dock in Gretna, LA instead of New Orleans. Their refurbished paddlewheeler, Louisiane, formerly the Columbia Queen, sailed Oregon's Columbia River and was purchased by French America Line in 2015.
French America Line begins cruising the Mississippi and its tributaries in August 2016. Gretna is a short ferry ride across the water to the New Orleans riverfront dock site. City officials hope this move will help restore passenger ferry service between the two cities. Scheduled ferry service ended in 2013.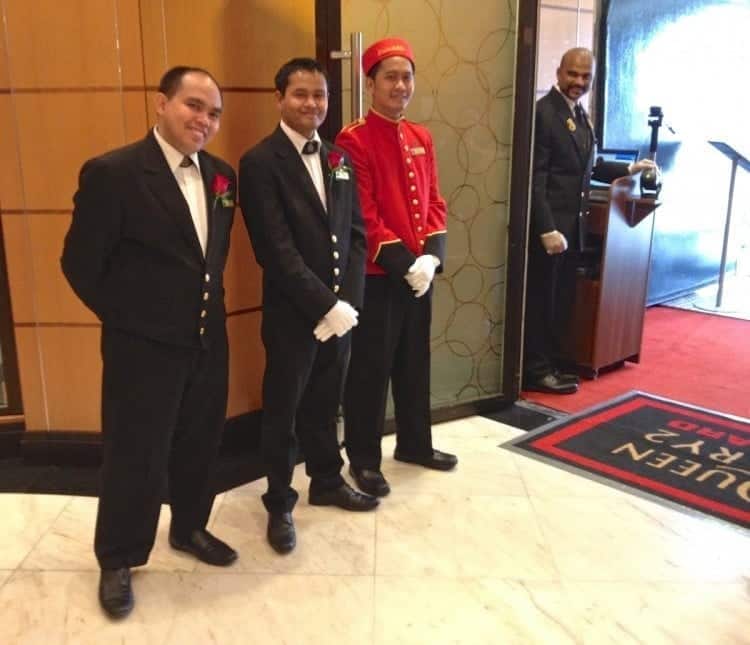 Queen Mary 2 returns to Southampton after completion of multi-millon dollar refurbishment.
June 23, 2016 marked the return to service of Cunard's brilliantly remastered Queen Mary 2. After nearly 4 weeks out of the water, the iconic ocean liner returned to Southampton, ready to reveal the much-anticipated refurbishment.
Some of the obvious changes included the addition of new solo staterooms constructed in what was deemed by many to be unused open space. The confusing King's Court buffet is now much less confusing thanks to a redesign scheme that features an intuitive passenger flow, carving and demonstration stations as well as new seating procedures whereby silverware and napkins are already on the table and beverage service will be offered instead of the proverbial queue.
MSC Cruises partners with chic European hairstyling brand, Jean Louis David.
June 23, 2016. MSC Cruises is bringing a bit of chic Euro hair styling onboard their ships. Jean Louis David, a Luxembourg-based hairstyling brand with salons worldwide, will take to the seas aboard all of MSC Cruises ships by year's end. Three MSC Cruises ships, MSC Preziosa, MSC Fantasia and MSC Poesia already are outfitted with the new salon and its line of hair care products.
A little research shows that there are only 3 Jean Louis David salons in the U.S., all in New York City, while Paris, France can boast of 60 JLD salons. You might want to reconsider that last minute haircut before you leave on your cruise and experience the newest hair styling trends onboard.
AmaWaterways teams up with active travel company, Backroads for more bike and hike tours in Europe.
June 22, 2016. Besides christening yet another new rivership, the AmaViola and with partner APT the AmaStella, AmaWaterways announced they'll ramp up their biking tours and hiking excursions. Popular among active guests who want more than a guided city tour, the new biking and hiking options will provide more fresh air opportunities and vigorous workouts.
Additionally, this year, 12 port cities are home to AmaWaterways' new hiking tours along with two new wine tasting tours during the Fortress Hike in Durnstein.