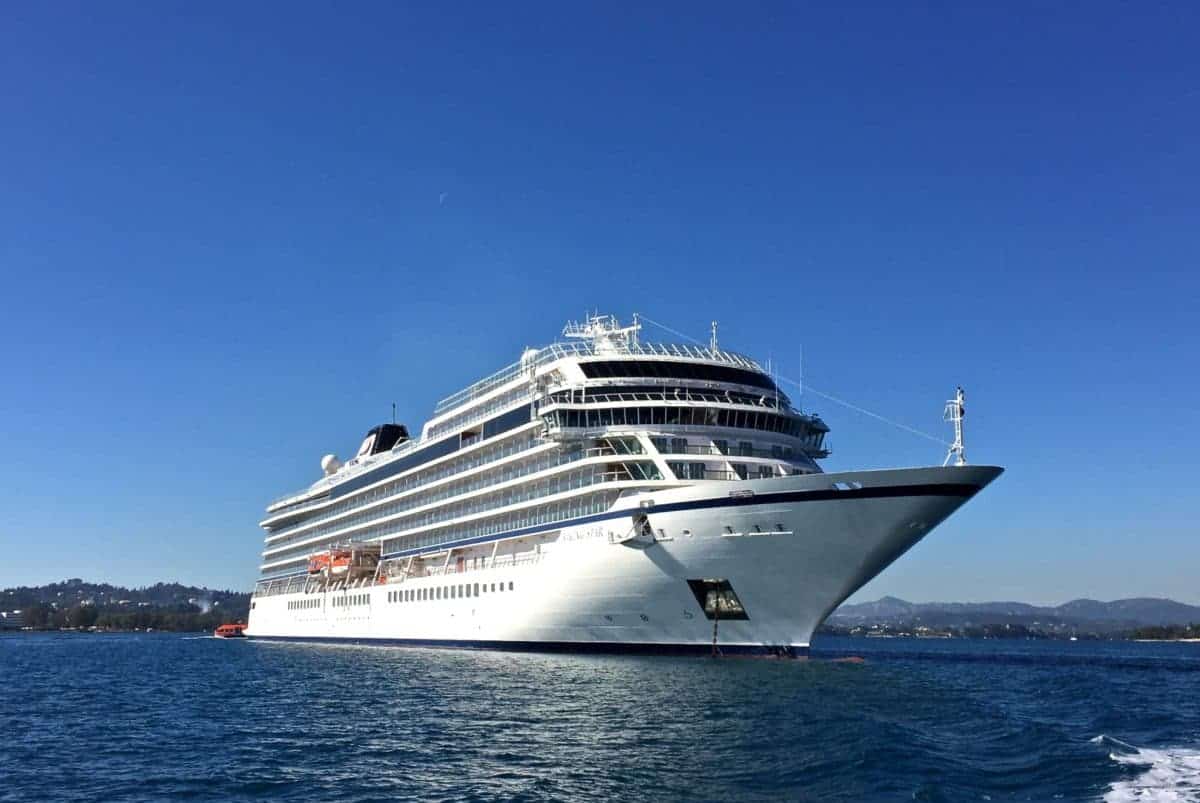 Phileas Fogg went around the world in 80 days, but part of it was by elephant.
When the Viking Sun World Cruise sets out on December 15, 2017, the 141-day voyage will be a lot less rigorous than what Jules Verne envisioned in 1872. In Verne's "Around the World in 80 Days," the only way Phileas Fogg, the novel's protagonist, could complete an overland circumnavigation involved cruise ships, railways and steamers. When faced with missing railway tracks in India, Phileas and his valet had no choice but to ride elephants for 50 miles through the Indian jungle.
Where will the Viking Sun world cruise take you in 141 days?
Simply, 5 continents, 35 countries and 66 ports. Departing from Miami, the Viking Sun heads straight to Havana, Cuba then across to Mexico and through the Panama Canal, up along Central America until the ship's 11th port – Los Angeles.
Voyage to and through the South Pacific and French Polynesia and head to New Zealand. After seven New Zealand ports, Viking Sun crosses the Tasman Sea to Australia. Seven ports of call around the eastern side of Australia from Melbourne to Darwin and then up to Komodo and exotic Bali-Indonesia on Day 71.
Extensive cruising throughout Asia, over and around to India including ports of Cochin and the beautiful beaches of Goa. Across the Arabian Sea to Oman and a slow passage through the Suez Canal leads the Viking Sun to Jordan and Egypt. Days 128-129 are spent lackadaisically cruising the Mediterranean Sea.
Port visits in Italy, North Africa, Spain and Portugal precede the Viking Sun's last segment into the Atlantic Ocean and welcoming arrival into London on day 140. Guests will depart the ship on Day 141. You will have spent 12 overnights in ports, too.
It's on my bucket list for sure. But first I'll have to quickly save up about $50,000 and that doesn't include any possible visas. What it does include is:
Business Class air – from select gateway cities
Ground transfers to and from the ship
All gratuities and service fees
Our Silver Spirits beverage package including virtually all drinks on board
Free laundry services, both self-service launderettes and full-service laundry
All onboard medical services
One excursion in each port of call
Dining in all restaurants (except The Kitchen Table)
Free unlimited Wi-Fi
And if you book you stateroom by May 31, 2016
$2,000 Shipboard Credit, good toward any optional excursions
$750 Spa Services Credit
$750 Shop Credit, good in any of our onboard boutiques
If you seriously want to experience an around the world voyage aboard what will be the newest ship in the Viking Oceans fleet, there are only 233 cabins that remain unsold. That's a little more than half of the cabins already sold on a ship that accommodates only 930 guests in 465 cabins.
This isn't a journey that Jules Vernes' characters, Phileas Fogg and his trusty French valet Passepartout, could have ever imagined. One continuous, seamless round the world overland (yes, I know there's water, too) just seems so much more my cup of tea.

I'm the editor and creator of CruiseMaven.com, a solo traveler cruising the world on waves and wheels, collecting recipes along the way.  I hope my articles and photos entertain, advise and inspire you to travel the world without flying.  Take a breath…stop for a local meal and a glass of wine along the way.