Uniworld Boutique River Cruises announces 128-guest petit bateau for France in March 2017.
When Uniworld launches the S.S. Joie de Vivre in Northern France next year, the new Super Ship will have all the earmarks of a French masterpiece. It's no surprise that the ship's name translates to "joy of living". The S.S. Joie de Vivre will showcase the incandescent French way of life; from fine food and local wine to authentic works of art and French music. Uniworld's sister company, Red Carnation Hotels, will provide the design team to create Uniworld ships' trademark opulent and elegant interiors.
While other river cruise companies seem to go for minimalist interior design to create an illusion of open space, Uniworld moves in the opposite direction. With only 128 guests, the Joie de Vivre will be created with an ambiance reminiscent of old world European splendor. French-inspired furniture, ornate décor and rich fabrics will be the backdrop for antiques, art, gilded and wrought-iron accents.
Choosing to build a smaller ship wasn't only for interior design reasons. The Joie de Vivre will cruise the iconic Seine river between Paris and Normandy. When in Paris, the ship will be able dock in the heart of the city.
Inside the The S.S. Joie de Vivre, the Salon de Beaux-Arts lounge will feature a collection of fine art and antiques curated from auction houses, such as Sotheby's and Christie's. The Le Club l'Esprit features a cinema and a surrounding pool with a hydraulic floor, which can turn into a dance floor or outdoor cinema at night. Dining venues include Le Restaurant Pigalle and La Cave de Vins, a vinoteque for private dining and wine-pairing dinners.
"This will be the most beautiful ship sailing the Seine and will provide every possible comfort for our guests," says Young. The S.S. Joie de Vivre will sail Uniworld's popular "Paris & Normandy" itinerary.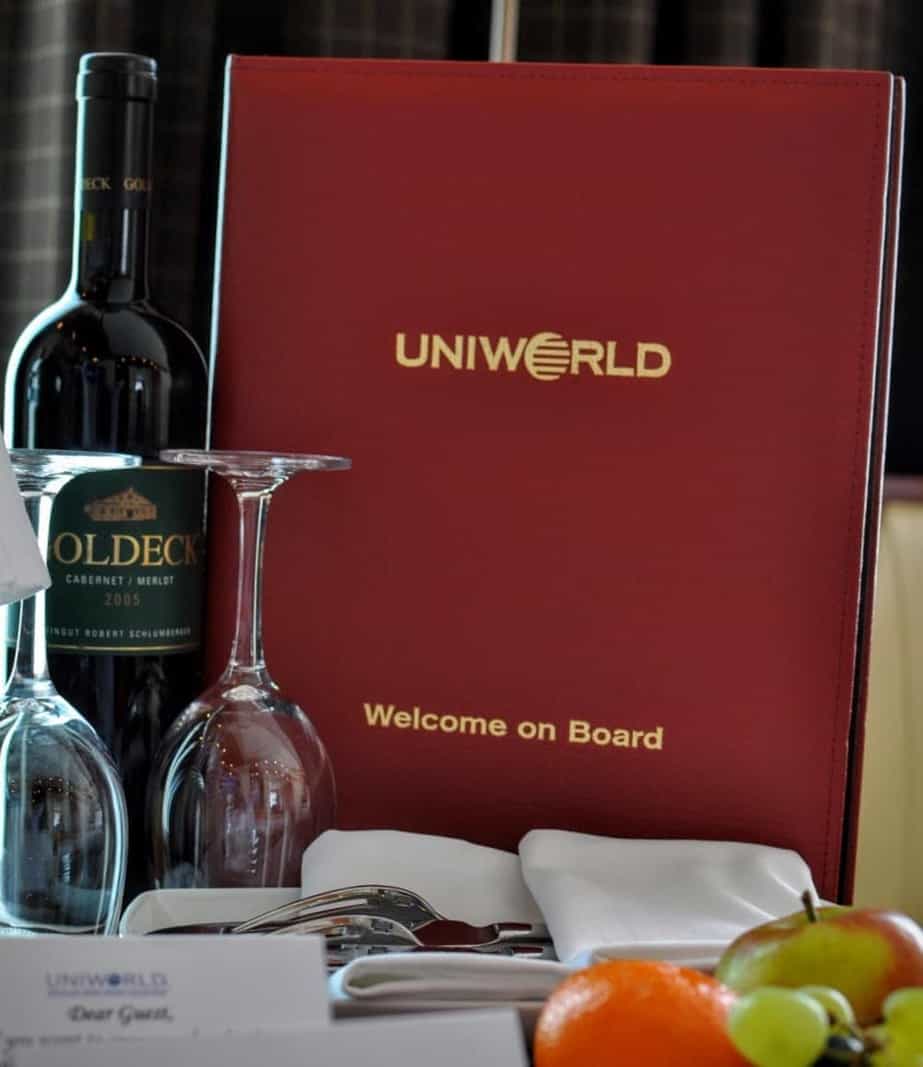 The Joie de Vivre will have a total of only 64 accommodations including two Royal Suites, eight Junior Suites, and 54 staterooms. Each suite will be designed with its own signature style and feature enhanced amenities and services, including butlers trained to the same exacting standard as Buckingham Palace. All suites and staterooms have custom-made-to-order Savoir of England beds with unique headboards of various designs and marble bathrooms in various color-schemes.