American Cruise Lines has a new and unique river cruise, especially for Civil War buffs. This 35-day voyage visits almost every major battlefield of the Civil War.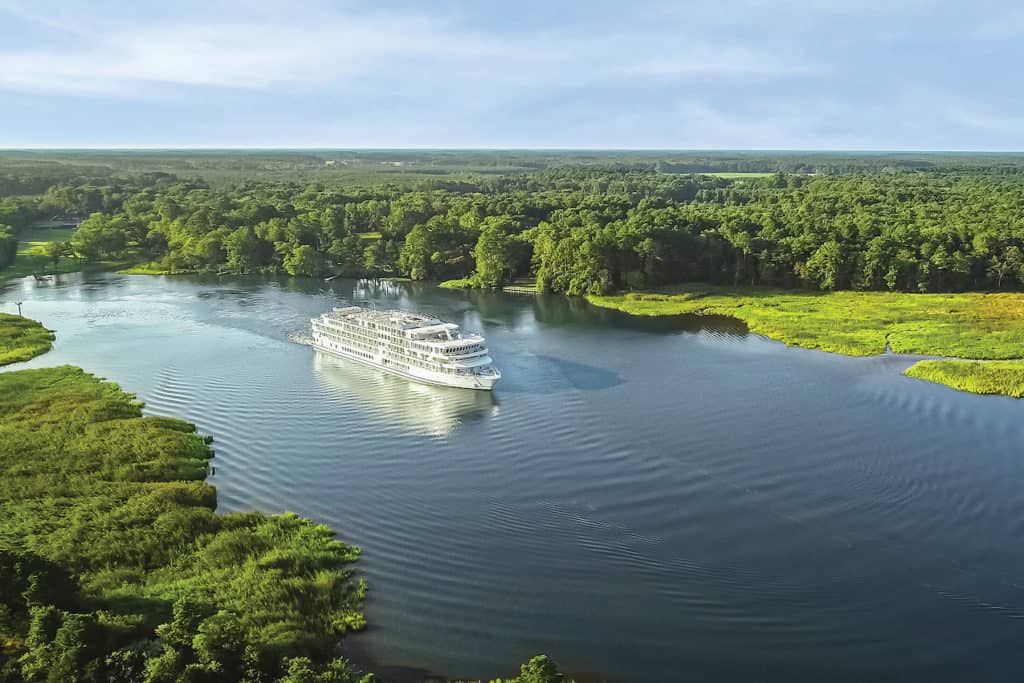 The new Civil War Battlefields Cruise departs May 4th, 2024, from New Orleans, LA, and concludes on June 6th in Gettysburg, PA. Along the way, this 35-Day itinerary passes through 13 states and all three major theaters of the war. Battlefields and events from Fort Sumter and Shiloh to Vicksburg and Antietam are daily highlights.
READ NEXT: Review: Mississippi River Cruise From New Orleans to Memphis
What to Expect on this 35-Day Civil War Battlefields Cruise
The onboard experience will be curated to bring context to each day's exploration and provide a larger understanding of the War as a whole. Dedicated onboard Civil War experts will join guests for the entirety of the experience to discuss the motives, strategies, and personalities that drove each side of the War.
The Civil War Battlefields Cruise will be led by Bertram Hayes-Davis, the great great grandson of Jefferson Davis. An American politician, Jefferson Davis represented Mississippi in both the U.S. Senate and House of Representatives and served as the president of the Confederate States from 1861-1865.
Bertram Hayes-Davis is a unique scholar of Civil War history, able to offer both his extensive knowledge and rare personal perspective on the events and battles that divided our country, but ultimately helped forge a more perfect Union.
"This cruise is one of the most wholistic views of the Civil War ever offered. Guests will experience the people, places, and events of the war, as they visit the battlefields and stand where history was made," said Bertram Hayes-Davis. "This is a unique opportunity to see the entire scope of the battles of the Civil War and put them in context to each other and the entire conflict."
The cruise takes place on three ships as they travel along the Mississippi River, the Tennessee River, the Potomac River, the East Coast Intracoastal Waterway, and the Chesapeake Bay.
Day-by-Day Itinerary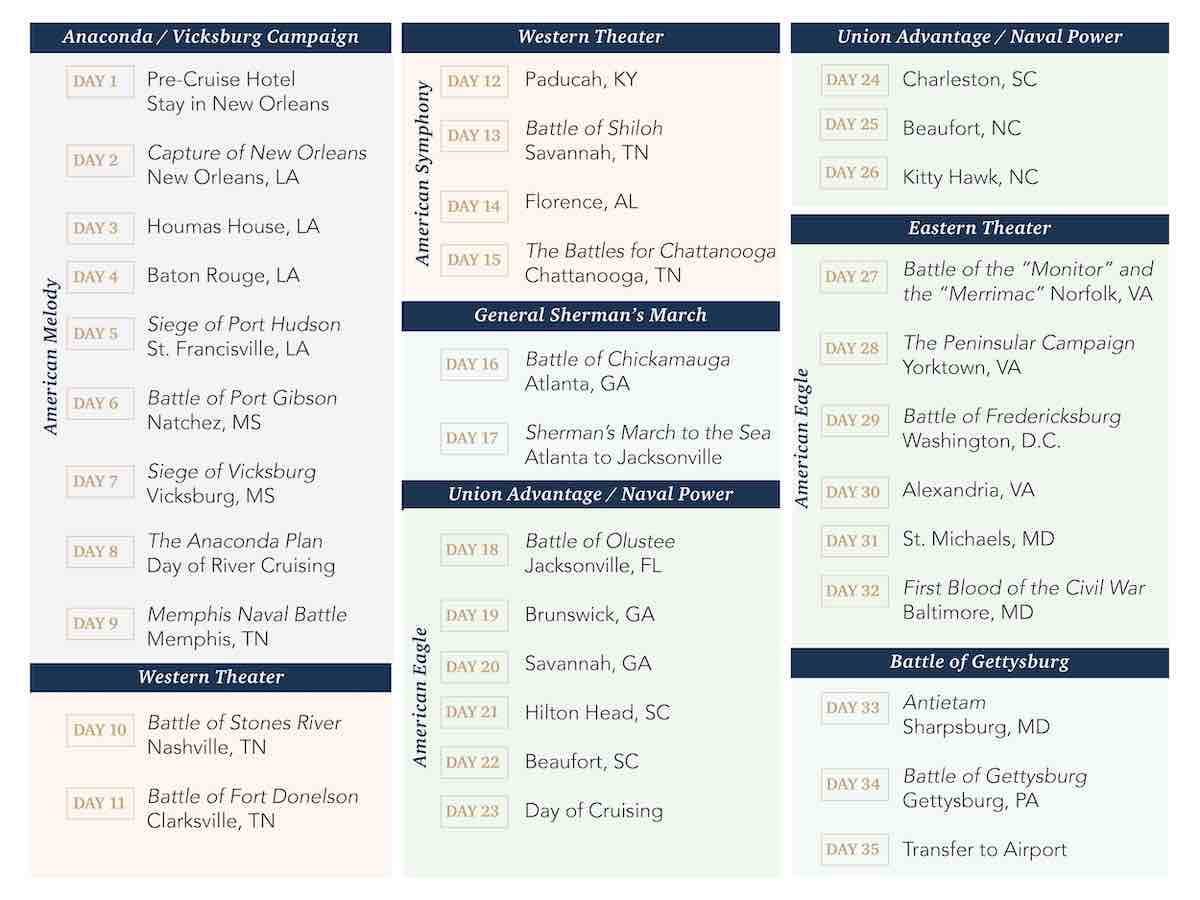 What's Included on the 35-Day Civil War River Cruise?
Included on this epic cruise are a complimentary pre-cruise stay in New Orleans, daily excursions & onboard entertainment. All meals and beverages including beer & wine served at lunch and dinner, plus a daily cocktail hour.
The cruise fare also includes complimentary WIFI, hotels and transportation between cruise segments, as well as tips, gratuities & port charges.
The price per person begins at $24,700 (depending on stateroom selection). Deposit of $5,000 per person is due upon reservation. Reservations are open to book now.
I'm the editor and creator of CruiseMaven.com, a solo traveler cruising the world on waves and wheels, collecting recipes along the way.  I hope my articles and photos entertain, advise and inspire you to travel the world without flying.  Take a breath…stop for a local meal and a glass of wine along the way.