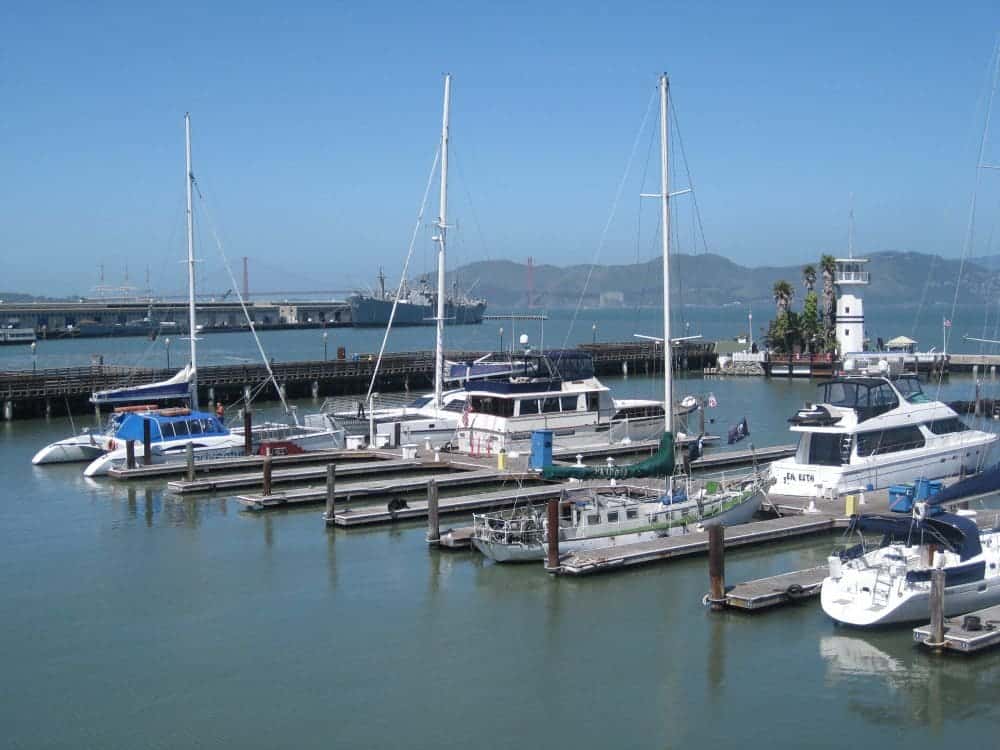 Make Your Own Shore Tours on a Port Day in San Francisco
Through the years husband Rob and I have driven our vehicle to San Francisco. More frequently, we searched for reasonable airfare and rented a car. Then recently, we found a much easier way to revisit our beloved City by the Bay; on a cruise.
On a West Coast cruise, San Francisco offers a wealth of port attractions. We have gone on three very enjoyable California or West Coast cruises with San Francisco port visits.
Time to Hit the Ground Running
First, fuel up with a hearty breakfast before your ship docks. The cruise ship terminal at Pier 27 is about a 20-minute walk on flat pavement from Fisherman's Wharf.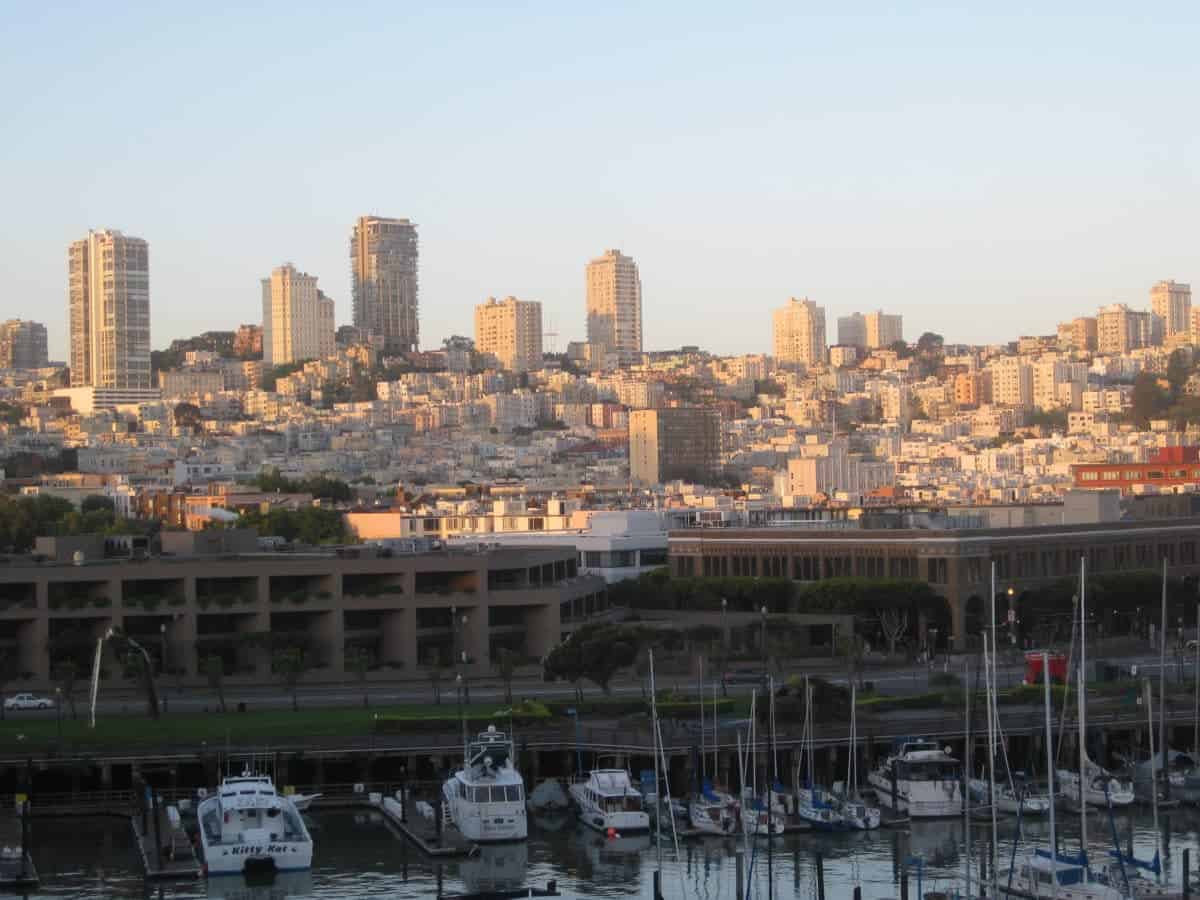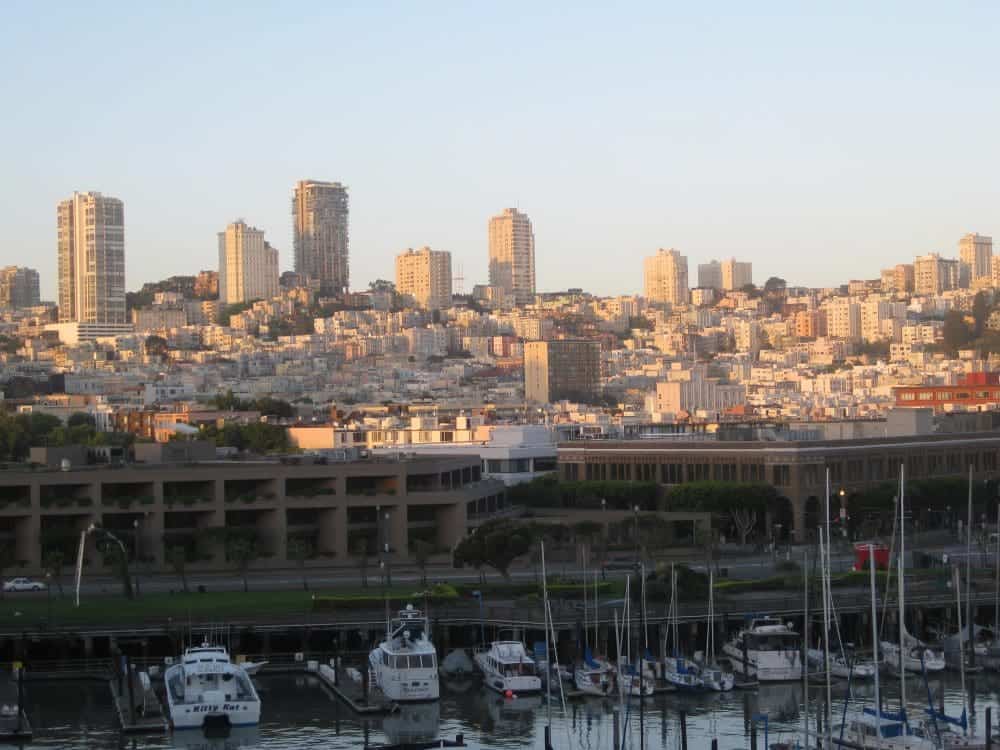 From Fishermans Wharf, we boarded a 9 am San Francisco City Sightseeing luxury bus for a narrated Sausalito and Muir Woods tour. As the bus meandered through the Marina District and the Presidio, the driver gave a running commentary. While we crossed the famed Golden Gate Bridge, we sang along to the recorded San Francisco song.
After a 10-minute photo stop at Vista Point, our bus drove through Marin County for views of Sausalito's gorgeous ocean scenery and million-dollar homes that precariously clung to the sides of cliffs.
We never tire of the fragrant, clean piney scent of giant Coastal Redwoods in Muir Woods National Monument just 30 minutes from Fisherman's Wharf. The redwoods massive height reminds me of an outdoor cathedral where sunlight filters through the branches. A walk among these cherished giants is pure joy. The fresh earthy scent and peaceful environment are great for the soul.
Because Muir Woods has limited food options, before we boarded the bus we bought a picnic lunch to eat after our hike. Savvy visitors wear comfortable walking shoes and bring rain gear when appropriate. Muir Woods admission is not included in tour fare, so bring your National Park pass if you have one.
An afternoon of wine tasting
A different City Sightseeing bus in the afternoon took us through picturesque Sonoma County where dozens of vineyards dot the landscape.
While tasting award-winning white and red wines at Jacuzzi Family Vineyards, we learned about the Italian Jacuzzi family history. Then we were off to sample olive oils and stroll through the beautiful grounds.
There were more wines to taste during an informal talk at Larson Family Vineyards, where a friendly dog was part of the scenery. At our third stop we enjoyed a humorous interactive wine tasting at Roche Winery. After a lingering visit and sampling at a cheese store, the City Sightseeing bus returned us to our ship in time for dinner. www.city-sightseeing.us
Other City Sightseeing buses will return you to Fisherman's Wharf where you can connect to another tour, venture out on your own or ride a cable car.
Insider tip to Beat the Cable Car Queues
Tour guides say the Hyde Street cable car end terminal on Hyde & Beach often has long queues. If you walk a block up the Hyde Street hill to Hyde & North Point (or another block to Hyde & Bay), you can board a cable car without waiting.
What to do at Pier 39
Located at a prominent spot between the cruise terminal on Pier 27 and Fisherman's Wharf, Pier 39 beckons tourists with a colorful array of eateries, shops, attractions, tour operators and discount booklets. First-time visitors and kids enjoy watching the sea lions and listening to their dog-like barking. Pier 39's Aquarium of the Bay is worth a visit. Don't miss the underwater tunnels sand outstanding jelly fish exhibit. www.aquariumofthebay.org/
Laurie Armstrong of the San Francisco Travel Association offers a bevy of ideas for a port day in San Francisco. Her top four suggestions are:
Walk to the Exploratorium, a hands-on museum for science and gadget buffs of all ages at Pier 15. www.exploratorium.edu.
Travel to the Presidio, www.presidio.gov, by taxi, Uber or Lyft to see the Walt Disney Family Museum, the Presidio Officers Club, and/or visit Yoda at the Letterman Digital Arts Center.
Use the Muni Passport in the San Francisco CityPASS www.citypass.com/sf-plan to ride the California Street cable car line from the Embarcadero. Get off at Chinatown for shopping and have lunch.
Stop at Nob Hill to visit the grand hotels (Fairmont, Mark Hopkins Intercontinental, Scarlet Huntington and Ritz Carlton) and the beautiful Grace Cathedral. Ride the cable car all the way to Van Ness to see the colorful neighborhoods, and then ride it back to the Embarcadero.
Winding Down
If you accomplish most of the above, you're entitled to a relaxing dinner in one of San Francisco's world-class restaurants. Later back onboard, we walked out on deck to watch the Bay Lights, a unique nightly LED art installation, play across the Bay Bridge.
Rob and I have left our hearts in San Francisco many times. Exploring this fascinating city from a cruise ship is the easiest and most relaxing way to do it—sans worries about traffic and parking. Most cruise ships spend an entire day here.
All photos by Pat Woods.
PIN THIS AND SAVE!