Bits of fun trivia in Queen Mary 2 cartoon video.
I wish we had infographics when I was in high school chemistry class. These cool learning tools are a fun way to communicate bits of information so that we might actually remember some of it. And yes, keep reading to get to the infographic video!
For example, who would know that in the last 10 years, 2.7 million scones were served aboard the Queen Mary 2?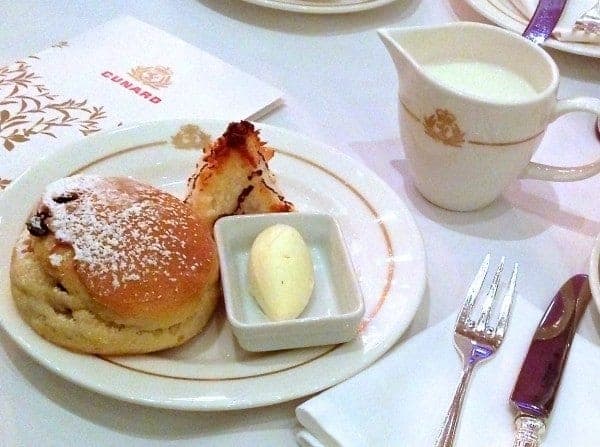 How about the 2,000 dogs that have crossed the Atlantic?  FYI, the Queen Mary 2 is the only cruise ship (oceanliner, really) that has kennels and of course a Kennel Master.
While this ship's actual 10-year anniversary was in January, it will be May 9, 2014 that Cunard Line will celebrate it.  All three Cunard ships, including the Queen Victoria and the Queen Elizabeth, will sail into Southampton together for a day of celebration and fireworks.
Watch the Queen Mary 2 infographic video below, and you'll learn all sorts of cool trivia.

I'm the editor and creator of CruiseMaven.com and self-appointed "expert" on cruises, trains and solo travel.  By sharing news and reviews plus my cruise and travel experiences, I hope to entertain, inform and inspire you to travel the world without flying.  Be sure to enjoy a local meal and a glass of wine along the way.