By Sherry Laskin
On time for Earth Day, Quark Expeditions reveals details on its environmental strategy program, "Polar Promise." If you're not familiar with Quark Expeditions, they are the leader in polar exploration. With seven small expedition ships and ice-breakers in its fleet, the expedition ships are built for superior navigation in ice-packed polar waters.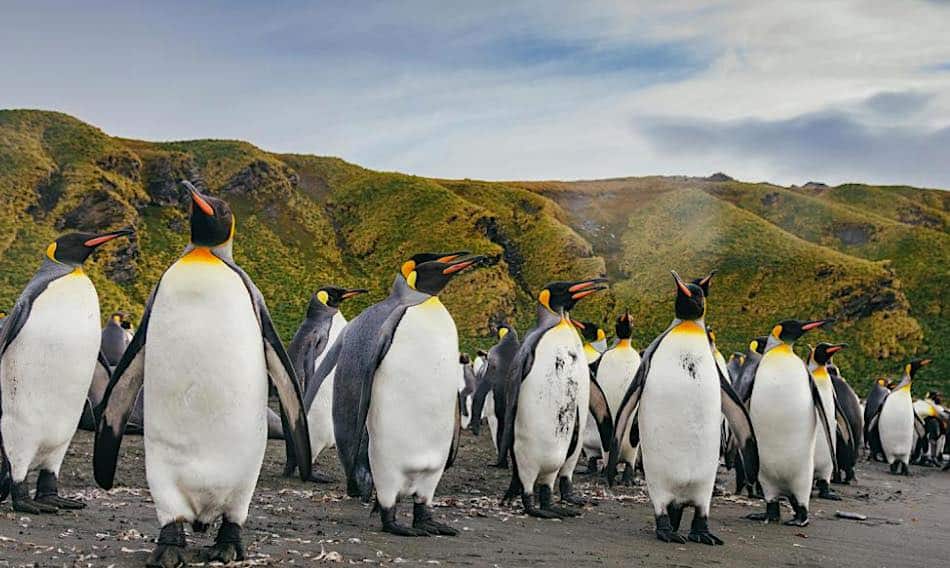 The Polar Promise strategy expands on existing initiatives to improve environmental and social outcomes in the polar regions. The new strategy enables Quark Expeditions to monitor their efforts with measurable goals and sustainable outcomes to be achieved by 2025.
"Quark Expeditions recognizes its responsibility to do more to protect these magnificent places,"± says Andrew White, president of Quark Expeditions. "We want to go beyond reducing our footprint. We want to work with other leaders in the industry and with our guests to address the really complex issues facing the polar regions."
Say Goodbye to Unnecessary Plastics
For nearly 30 years, Quark Expeditions has been committed to sustainable tourism. In 2017, Quark Expeditions went a step further and eliminated single use plastics. Guests are now given reusable water bottles, and soap and shampoo dispensers replace those little plastic amenities bottles.
Going another step further, Quark Expeditions staff then gave out straws only on request. As a result of this initiative, during a 131-day period on the Ocean Endeavour, only 35 straws were used by a total of 2189 guests.
Additionally, by eliminating the unnecessary plastic packaging from supplied parkas, Quark Expeditions will eliminate nearly 10,000 plastic bags. Quark Expeditions has also changed the liners in the exclusive Quark Expedition Parkas from fleece to a more environmentally responsible "°puffy" liner that eliminates polluting micro-beads from entering the water systems every time a fleece liner is washed.
Unwanted Visitors
Quark Expeditions has worked with the South Georgia Heritage Trust since 2011 to deliver a multi-year, multi-million-dollar project to eradicate millions of introduced rodents that were consuming the eggs and chicks of seabirds and endemic birds of South Georgia.
According to the company, "°Polar Promise" is a holistic strategy framework that focuses on addressing the greatest impacts of visiting the polar regions and also recognizes the power of the polar regions to transform those who experience them."
Here are the four main areas of focus to reduce carbon footprint in the polar regions:
Measure, report and reduce carbon emissions
Partnering to develop waste solutions in communities and ports where Quark Expeditions operate, such as SeaGreen recycling initiative in Ushuaia, Argentina
Develop a zero waste roadmap, building on the company's single use plastic free operations
Deploy new technologies to reduce waste in Quark Expedition's fleet
Quark Expeditions will also include outreach programs for training and employment opportunities in the Arctic, such as the Inuit Cruise Training Initiative. The cruise line will continue to invest in research partnerships and citizen science projects in the Arctic and Antarctic. They also support groups such as Polar Bears International and Penguin Watch.
Quark Expeditions supports the UN Sustainable Development Goals (SDGs), which guide businesses towards the goal of achieving a sustainable society in 2030. The SDGs are core to this holistic sustainability framework.
I'm the editor and creator of CruiseMaven.com, a solo traveler cruising the world on waves and wheels, collecting recipes along the way.  I hope my articles and photos entertain, advise and inspire you to travel the world without flying.  Take a breath…stop for a local meal and a glass of wine along the way.