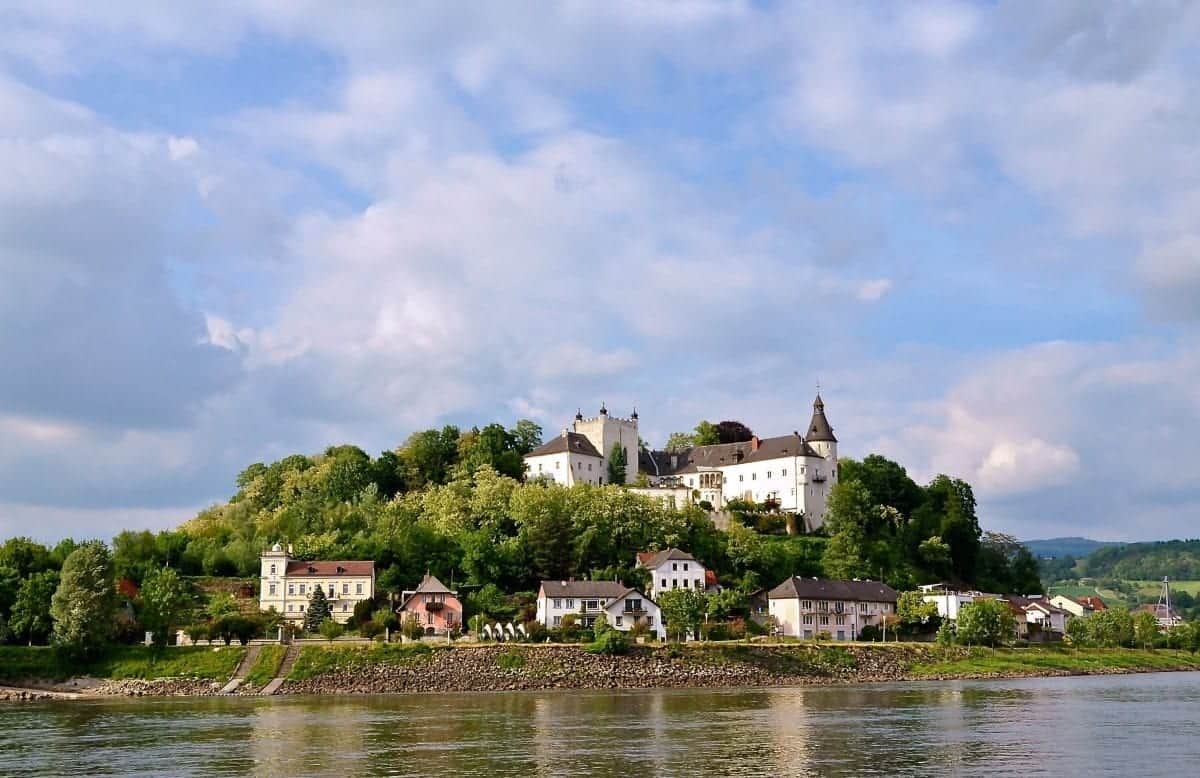 Is river cruising right for you?
A cruise vacation can be one of your most memorable experiences. Choose the wrong cruise, however, and it can ruin your vacation. If you're trying to decide to take a river cruise or an ocean cruise, have a look at my nine reasons why you might not want to take a river cruise after all.
You might not want a river cruise if:
1. You prefer to wait in lines with a few thousand fellow passengers. Ocean: 900-5,000 passengers vs. River: 8-190 passengers.
2. You like to dine in a different restaurant each night and love all the different culinary options. River ships have one or two specialty dining experiences, not 20.
3. You'd rather pay a premium for your wine, beer and cocktails. Most river cruise ships everywhere include wine and beer at lunch and dinner. In America, river cruise lines include a complimentary cocktail hour.
4. You don't mind having to pay for shore excursions. Tours are included on river cruises, except for an occasional optional tour in a special city.
5. You'd rather rush after dinner to catch the daring acrobats or juggler perform in the main show room than walk a few feet to the main lounge to hear a local performer sing French ballads or enjoy classical quartet.
6. A motor coach ride from an industrial port to the nearest shopping mall has more appeal than the ability to walk from your river ship right into medieval towns, charming cafés and historic ruins.
7. If you'd prefer to travel with your toddlers than your parents then river cruises aren't for you. There are no onboard programs for very small children. However, a few river cruise lines now offer a handful of family-oriented cruises in Europe.
8. The idea of a catamaran booze cruise in the sunny Caribbean is much more appealing to you than a pub crawl in Germany or wine tasting in Oregon.
9. You're on a budget. River cruises are an expensive vacation option. While you can easily find a $50 per person per night Caribbean cruise, a river cruise isn't a cheap getaway. They can range from $300 – $750 per night per person. But if you factor in all the extras that you pay for on an ocean cruise, a river cruise might be within reach.
There you have it; nine reasons not to take a river cruise.
If you simply can't vacation without unsurpassed, broadway-style entertainment, a dazzling array of dining options and dozens of innovative onboard activities, stick with ocean cruises. If you said no to any or all of the above items, you might seriously fall in love with river cruises.
I'm the editor and creator of CruiseMaven.com, a solo traveler cruising the world on waves and wheels, collecting recipes along the way.  I hope my articles and photos entertain, advise and inspire you to travel the world without flying.  Take a breath…stop for a local meal and a glass of wine along the way.