MSC Cruises introduces Happy & Fun Time Dinners and more
Just in time for International Youth Day on August 12, MSC Cruises announces an enhanced dining room experience for children and their parents. Unlike traditional cruise ship dining, children ages 3-11 will no longer have to fidget at the dinner table while their parents try to enjoy a leisurely meal. With the introduction of Happy Time and Fun Time and an expanded Kids Club program where parents, kids and staff all play together, cruising as a family just became easier.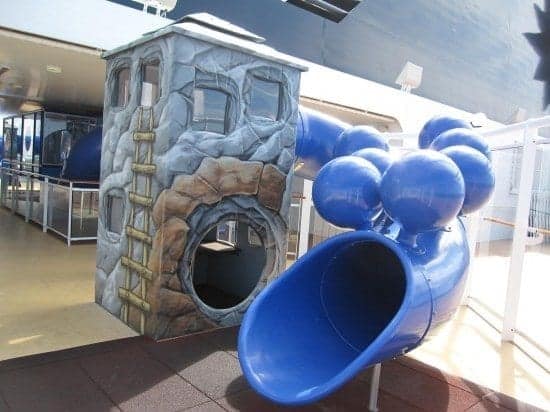 Happy Dinners
MSC Cruises has created the perfect recipe for a great family meal. Often, children don't like being seated for hours while adults want to take their time over dinner. MSC Happy Dinners offers the best of both worlds. Children are served dinner from the kids' menu while parents are enjoying their opening courses – everyone dining together as a family. However, when the children have finished, they no longer have to wait patiently for the adults to finish. With MSC Happy Dinners, the children are picked up by specialized Kids' Club staff members when they've finished and are then free to have fun with friends their age, leaving parents to leisurely savor the different courses and wine and to enjoy the rest of their dinner.
Fun Time Dinner
For kids who relish their independence and would love the freedom of eating with their friends, away from the grownups, MSC Fun Time Dinners may prove even more tempting. With MSC Fun Time Dinners, children dine in a separate, specially decorated area of the buffet restaurant with the entertainment team, and then have fun in the Mini and Junior Club while parents enjoy a leisurely dinner alone, picking up the kids when they've finished. Each night, children ages 3-11 can eat together with the entertainment team and their new friends. Three of these nights are theme parties – a Welcome Party, Italian Party, and Farewell and Birthday Party – while the remaining four MSC Fun Time Dinners are fun from start to finish! Both the MSC Happy Dinners and the MSC Fun Time Dinner services are now available free on all MSC ships. Dedicated to children ages 3-11, parents need to register their children in advance with the Mini or Junior Club and complete the special "dinner coupons".
Extended Kids' Club Hours
MSC Cruises has also extended the hours of its Kids' Club program. Every morning from 9-10 a.m. and now also from 5-6 p.m., MSC Cruises offers a special program designed for babies and toddlers ages 10-36 months to spend quality time with their parents with the support of MSC Kids' Club staff. Staff members organize dedicated games and activities aimed specifically at MSC's youngest guests and their parents, including playing with bricks, musical games, baby disco, puzzle games and drawing. Moms, dads and, most importantly, the kids, will be smiling all day long with Happy Dinners, Fun Time Dinners, extended hours and the amazing range of activities tailor-made for families on board the MSC fleet.
Source: MSC Cruises
Photo credit: MSC Cruises, Sherry Laskin
I'm the editor and creator of CruiseMaven.com, a solo traveler cruising the world on waves and wheels, collecting recipes along the way.  I hope my articles and photos entertain, advise and inspire you to travel the world without flying.  Take a breath…stop for a local meal and a glass of wine along the way.