Holland America delves deeper into destination experiences.
What better way to cultivate new cruisers and keep dedicated Holland America Mariners coming back for more than to create a unique destination immersion program; Explorations Central, or EXC.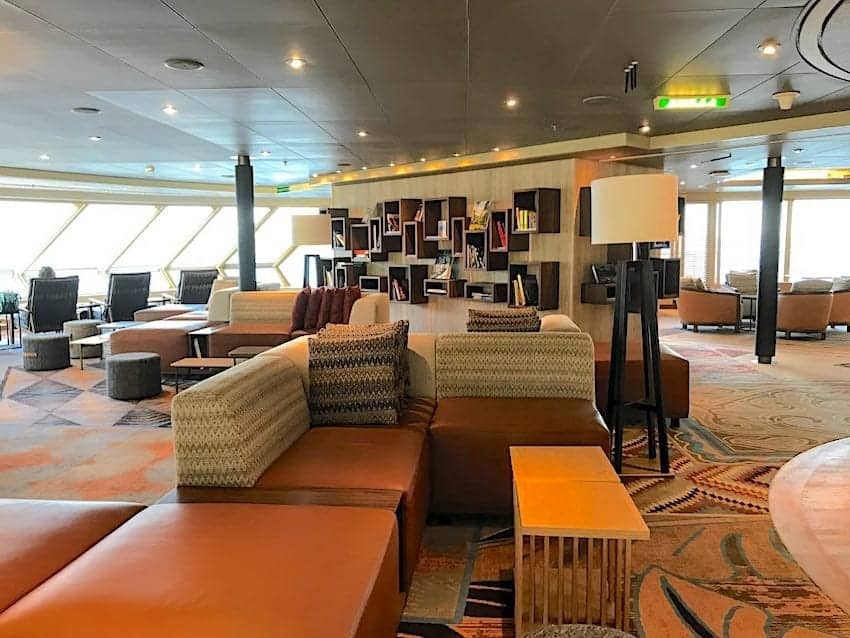 Located on the top deck, in an area affectionately known on many Holland America ships as the Crow's Nest, Exploration Central will be hub for interactive destination discoveries. As part of Explorations Central, guests will be able to learn more about the ports on their itinerary, including little known facts to enhance their shoreside experiences. There will even be an electronic board that displays a virtual ship's bridge with data in real-time.
READ ABOUT Oprah and O Magazine and Holland America
This new conceptual space will open on select ships over the next two years. First with the Westerdam in late April 2017, and across the entire fleet by the end of the year.
Explorations Central is revolutionizing the way we deliver destinations to our guests, and it's going to profoundly change how our guests are immersed in the history, culture and cuisine of the places we visit," said Orlando Ashford, Holland America Line's president. EXC is going to show our guests the world in a whole new way and enable them to engage in truly meaningful experiences."
For those who love a coffee with a view, a newer version of the Explorations Cafe will still be there along with many more of these digital and interactive experiences.
A new EXC Team will staff the new area and provide answers to questions about local culture and history of the port. EXC Guides will be well-versed to recommend shore excursions and exploration based on guests' requests as well as answer questions pertaining to each port.
EXC Encounters will bring local cultural representatives on board to stir up excitement for the next port visit. Guests might learn how to play the steel drums from a Trinidadian, make a flower lei with a native Hawaiian or create a sense of balance and serenity every morning in a class led by a master tai chi instructor. AFAR Media will provide special handbooks for each destination.
Each stateroom will also have the EXC Channel that will feature a selection of curated films, documentaries and TV shows exploring destinations on the ship's itinerary.
If you're looking for a really in-depth port-centric experience, Holland America's new Explorations Central will add a new cultural, culinary and intellectual layer to a typical cruise experience.

I'm the editor and creator of CruiseMaven.com, a solo traveler cruising the world on waves and wheels, collecting recipes along the way.  I hope my articles and photos entertain, advise and inspire you to travel the world without flying.  Take a breath…stop for a local meal and a glass of wine along the way.