At a press briefing and dinner event in Juneau, Alaska earlier in July, Holland America Line debuted three new dishes from Culinary Council Member Chef Ethan Stowell. The new dishes were developed in partnership with the Alaska Seafood Marketing Institute (ASMI).
The evening inaugurated the partnership with a mutual commitment to serving sustainably sourced Alaska seafood on all six of Holland America Line's ships cruising Alaska. This is the first formal relationship of its kind between ASMI and a major cruise line.
Holland America Adds More Wild Alaska Seafood Choices
The culinary event was held at Twisted Fish Co. and continued aboard Nieuw Amsterdam for an exclusive dinner in the ship's Pinnacle Grill specialty restaurant.
Of course celebrity chef Ethan Stowell was there, plus top officials from Holland America Line, Alaska Senator Jesse Kiehl and Alaska Representatvie Sara Hannan. Representatives from the Alaska commercial fishing industry and local leaders also attended the moveable fish feast.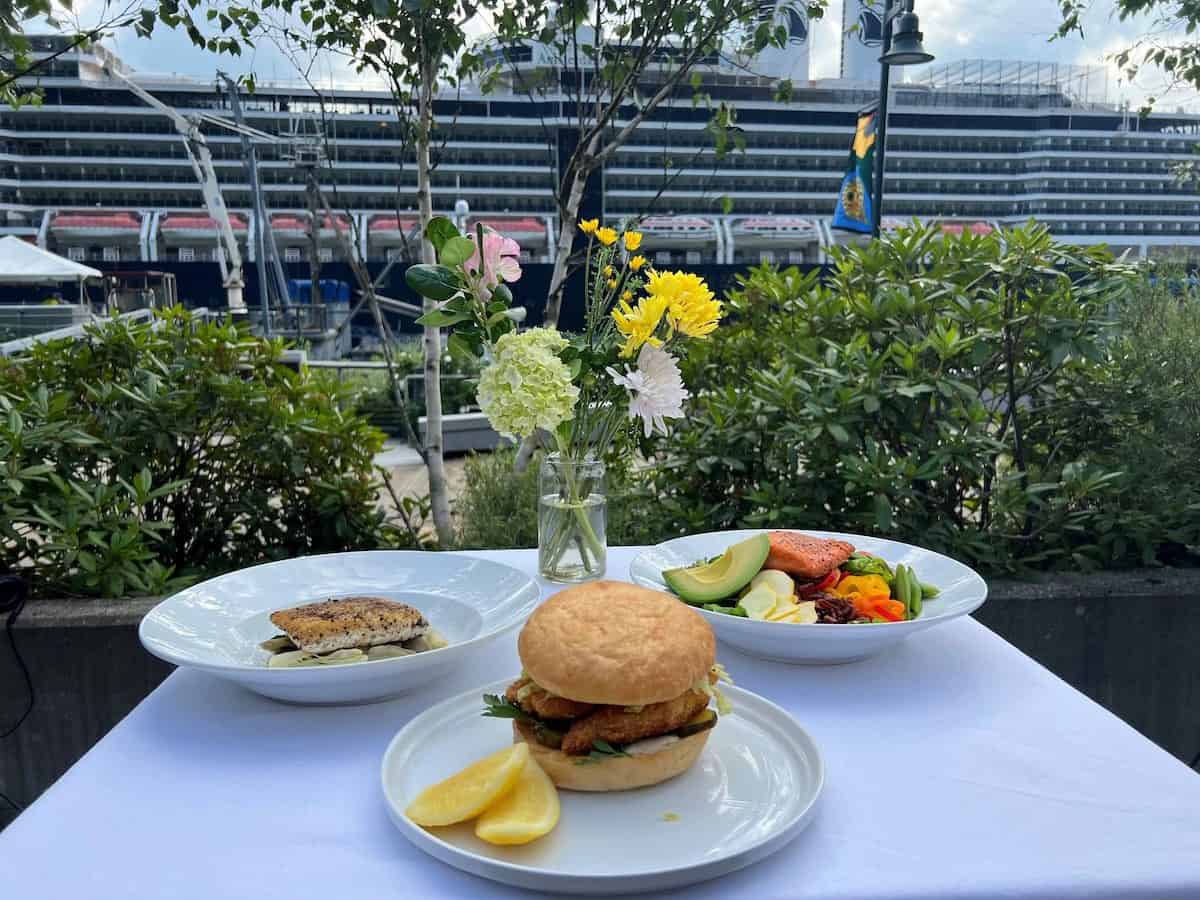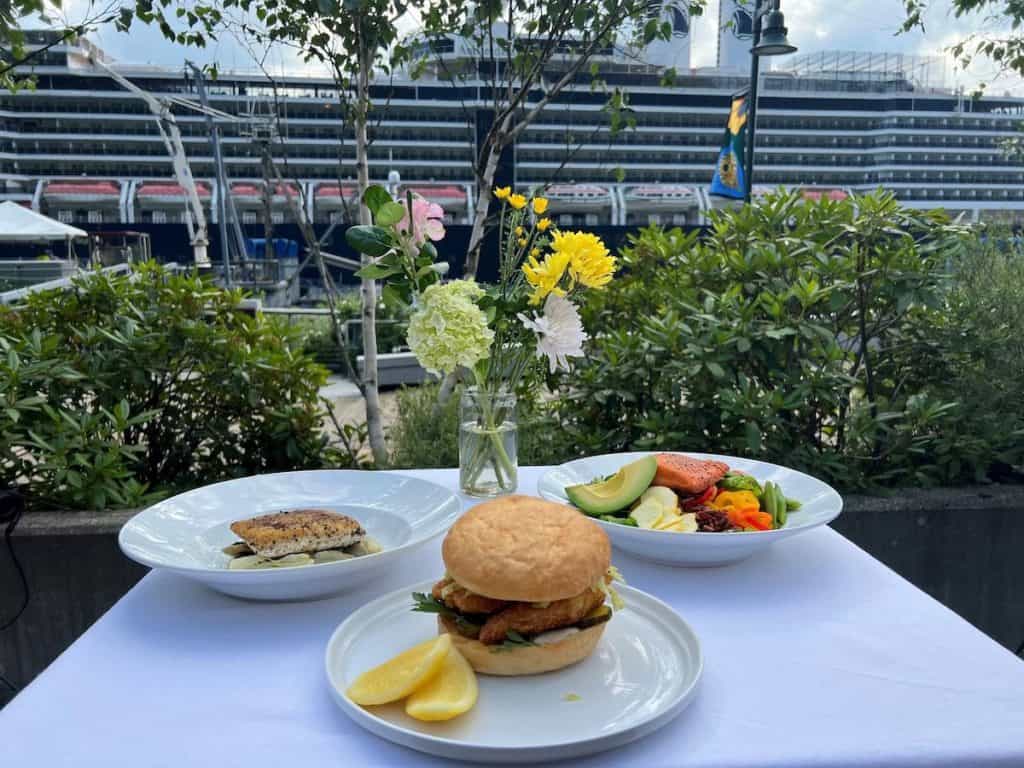 "We've been sharing the thrill of Alaska with guests for 75 years, longer than any other cruise line. Protecting and enhancing that heritage is a matter of commitment and pride. The Alaska seafood industry's longstanding commitment to wild seafood is very much in line with our own sustainability efforts, as well as our responsibility to the planet and its people," said Rough of Holland America Line. "We're committed to partnering with local businesses and we're proud to be working with Alaska's fishing families."
READ: My Whale Watching Tour in Juneau, Alaska
Chef Stowell's new creations will be featured in the Dining Room on all six Holland America Line ships cruising in Alaska this season. Among the new dishes are a fried Alaska cod sandwich with malt vinegar aioli and savoy cabbage slaw. Also added is an Alaskan salmon chop with cucumber, tomato, avocado, bacon and green beans. The third new creation with wild Alaska seafood is a roasted fennel crusted Alaska halibut with artichokes and Taggiasca olives.
Holland America already serves several Alaska seafood dishes in several of their restaurants. Now there are three more to enjoy.
Part of Holland America's "Alaska Up Close" program, the cruise line and ASMI will showcase Alaska's waters, and the people involved in Alaska's teeming seafood industry.
In addition to Stowell's new dishes, onboard enrichment will include more new recipes, destination and cooking demonstration videos, and on-board Alaska seafood trivia
How Much Seafood is Served on Those Six Alaska Ships?
Holland America is known for serving locally sourced Alaska seafood. But just how much wild Alaska seafood is served on each cruise?
More than 2,000 pounds of Alaska salmon consumed on each cruise with a different dish offered each evening in restaurants and a salmon bake buffet taking place once during the sailing.
More than 1,000 pounds of Alaska cod are served on each sailing with varied dishes served throughout the ship.
More than 800 pounds of Alaska halibut provisioned for each cruise. Halibut is featured each evening in the Pinnacle Grill specialty restaurant along with other dishes served during the cruise in other restaurants.
More than 500 pounds of Alaska rockfish, 400 pounds of Alaska flounder and 200 pounds of Alaska black cod (also known as sablefish) are consumed during a cruise with multiple dishes on the dinner and lunch menus in various restaurants.
More than 400 pounds of Alaska pollock purchased for each cruise
The waters off Alaska produce some of the finest fish and seafood in the world. Come onboard a Holland America cruise to Alaska and find out for yourself!
I'm the editor and creator of CruiseMaven.com, a solo traveler cruising the world on waves and wheels, collecting recipes along the way.  I hope my articles and photos entertain, advise and inspire you to travel the world without flying.  Take a breath…stop for a local meal and a glass of wine along the way.