Just announced, Cruise Line International Association (CLIA) cruise line members will cancel all ocean cruises from U.S. ports until September 15, 2020. If you were planning a late summer or early fall ocean cruise, it's now canceled.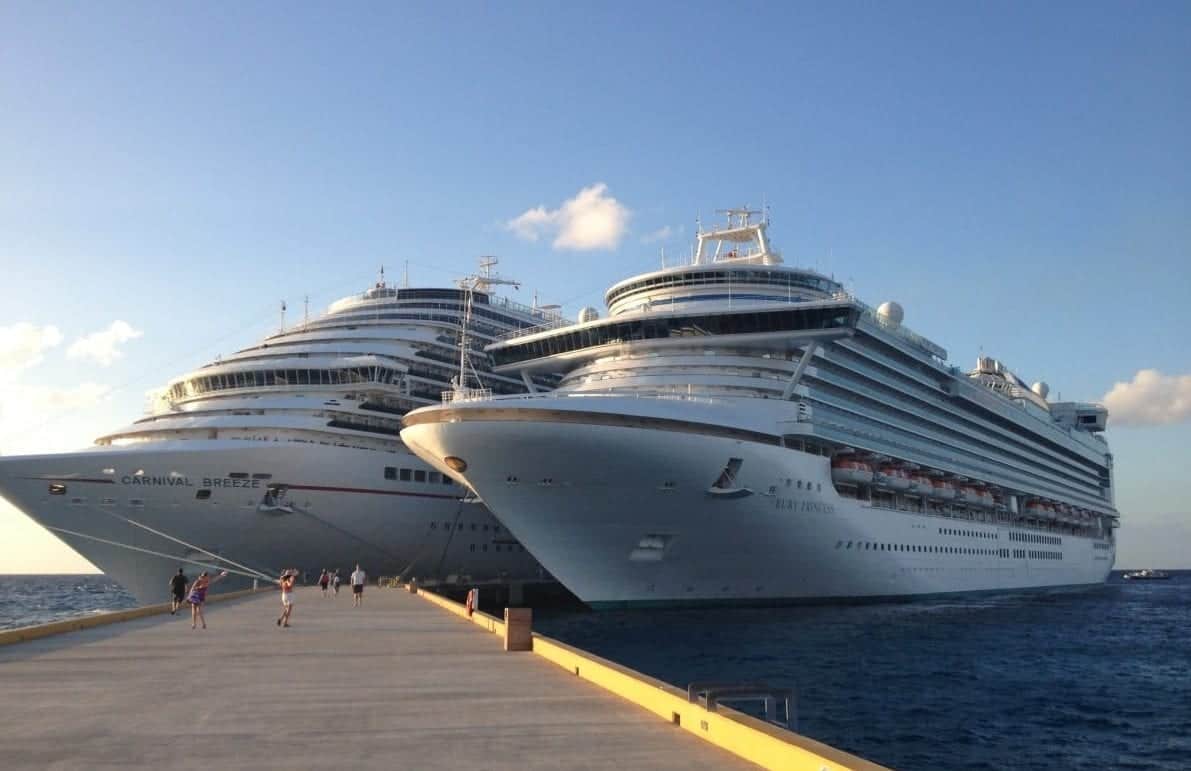 Cruise Lines Voluntarily Cancel All Cruises for At Least Three More Months
Though the current CDC No Sail Order is still set to expire on July 24, 2020, several cruise lines took it upon themselves to voluntarily cancel all cruises that were set to depart from U.S. ports beginning as soon as late summer.
An email from CLIA states, "Due to the ongoing situation within the U.S. related to COVID-19, CLIA member cruise lines have decided to voluntarily extend the period of suspended passenger operations. The current No Sail Order issued by the U.S. Centers for Disease Control and Prevention (CDC) will expire on 24 July, and although we had hoped that cruise activity could resume as soon as possible after that date, it is increasingly clear that more time will be needed to resolve barriers to resumption in the United States. "
CLIA also mentions in their email that for every day that cruise operations is suspended in the U.S. causes a loss of nearly $110 million in economic activity and up to 800 jobs in America.
Other cruise lines had already planned to cancel all cruises for summer
The cruise lines' decision to cancel all cruises for ocean-bound ships comes on the heels of Norwegian Cruise Lines' decision to cancel cruises through August and mid-September. On a financial note, Carnival Corporation also announced they early sale of six of their older ships in order to raise capital during the COVID-19 pandemic. The corporation posted a $4 billion loss for second quarter.
Cruises that depart from Seattle to Alaska had already been canceled for the entire season leaving only the possibility for U.S. Alaska-based small cruise lines to sail Alaskan waters late in the season.
Cunard recently announced the cancellation of all cruises through November. The writing was on the wall for cruise lines to extend their cancellation period.
What to do if your cruise was canceled
While it's still early for each cruise line to reiterate its cancellation policy, it's fairly certain that the drill will be the same as it has been for the last few months. Expect updates on cruise lines' websites to post a new round of their cancellation policy at any moment.
Most likely you'll have the chance for an automatic Future Cruise Credit in the amount of 125% of your cruise fare. Maybe even some onboard credits. Remember that if you prefer a cash refund back to your credit card, there could be a 90-day wait time until it's posted to your credit card.
When the cruise suspension might end
CLIA also included in their letter that their member cruise lines will continue to monitor this ever-changing situation. A determination of whether to extend the cancellation period will be necessary. Don't be too surprised if cruise lines cancel more cruises into late fall and early winter.
I'm the editor and creator of CruiseMaven.com, a solo traveler cruising the world on waves and wheels, collecting recipes along the way.  I hope my articles and photos entertain, advise and inspire you to travel the world without flying.  Take a breath…stop for a local meal and a glass of wine along the way.