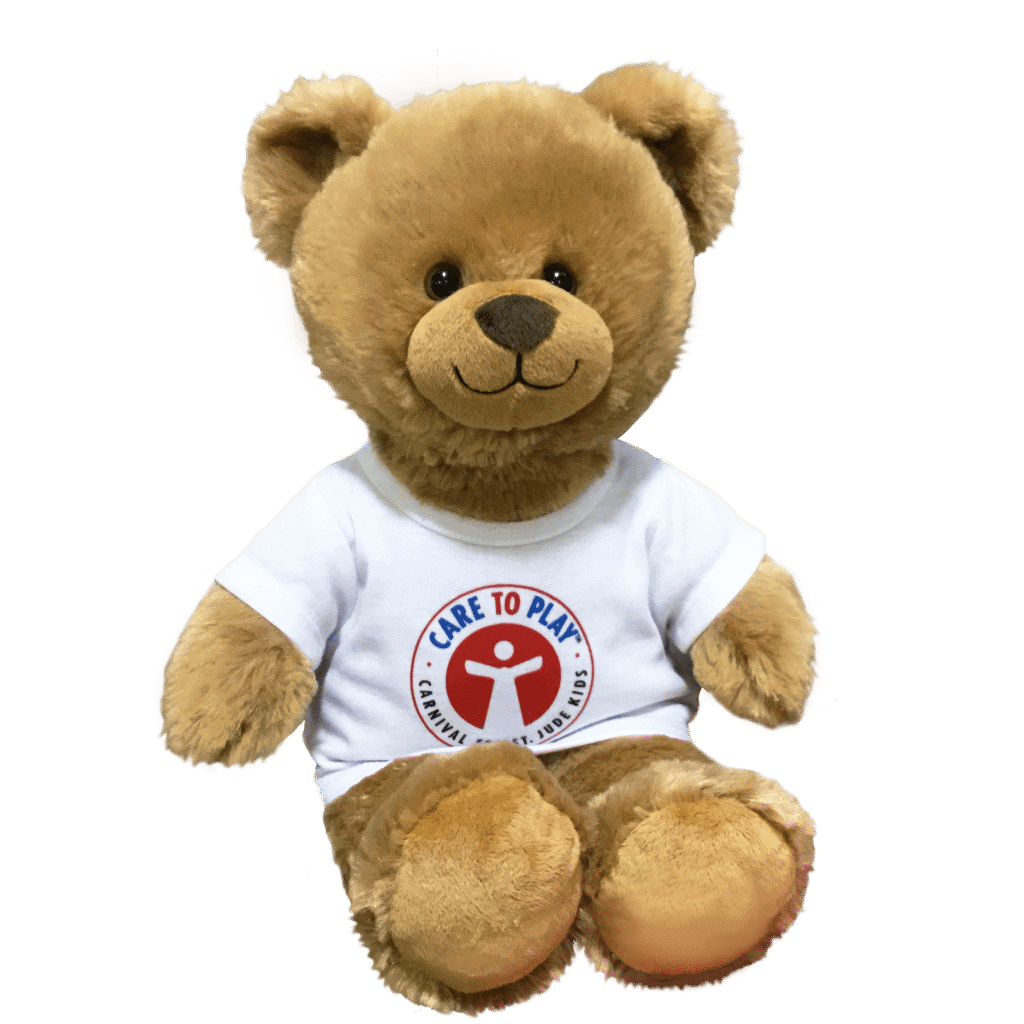 Build-A-Bear Workshop exclusive partnership with Carnival.
With a new nautical moniker for a land-based family shopping experience, Carnival introduces their Build-A-Bear Workshop at Sea. Starting soon aboard the Carnival Dream, by summer 2017 the new Workshop will be aboard all 25 Carnival ships.
If you're not familiar with Build-A-Bear Workshop, it's a cleverly designed retail venue where children (of all ages!) choose an empty furry animal, select clothing and accessories, attach the creature to a fluff-stuffing machine. Everyone oohs and ahhs as their flat critter begins its metamorphosis and becomes an adorable, well-dressed stuffed animal.
Remember the 1980s Cabbage Patch Kids? Similar to the Kids' adoption certificate, every stuffed animal comes its own "birth certificate" noting the name and date of "birth" and a layette consisting of a logo drawstring bag. New owners can give their bear a "voice" by recording a message on a built-in sound chip.
In addition to bears, kids can create a whole zoo-full of animals including monkeys, leopards, turtles and others. A St. Jude Bear can be built and the proceeds will benefit Memphis-based St. Jude Children's Research Hospital, one of Carnival's charitable partners.
The Build-a-Bear Workshop at Sea will consist of moveable workstations that will be located either within Camp Ocean facilities or under the guidance of the ship's cruise director at bear-themed parties held each cruise. At designated times throughout the cruise, the pop-up workstations will be open for business.
Build-a-Bear prices begin at $20 and then there's clothing (you can't have a bare bear!), costumes and accessories like cute little sneakers, hats and even wigs, beginning at $5.
For non-stop Build-a-Bear cuteness visit: BuildABear.com

I'm the editor and creator of CruiseMaven.com, a solo traveler cruising the world on waves and wheels, collecting recipes along the way.  I hope my articles and photos entertain, advise and inspire you to travel the world without flying.  Take a breath…stop for a local meal and a glass of wine along the way.