If you live near Port Canaveral, maybe on vacation or in Orlando for the theme parks, plan to watch cruise ships leave from Port Canaveral. It's an experience filled with excitement and amazement. And a lot of fun.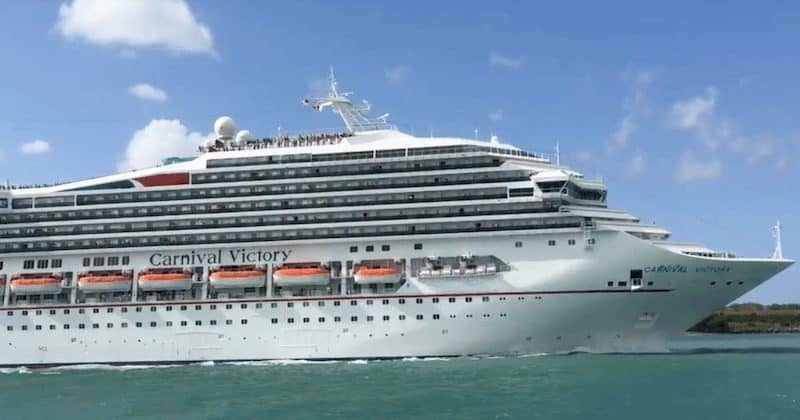 Places with the best views to watch ships leave from Port Canaveral
Port Canaveral has grown by leaps and bounds in just a few years. Behind all this expansion is the incentive to attract more cruise ships to this central Florida cruise port. And they're succeeding. Plus, in 2020, Carnival's new Mardi Gras will be here, too.
At this time, Port Canaveral is home to ships from Disney, Royal Caribbean, Carnival and seasonally, Norwegian Cruise Line.
There's also Jetty Park, a beautiful and unique beachfront campground. It features a general store, RV parking, walking paths and its Jetty Park pier that extends 1,200-feet out over the ocean.
Grills and Fishlips
If you plan to visit on a Saturday or Sunday, the best time to arrive is around 3:30pm. Though the ships don't begin their parade out to sea until approximately 4:30pm, to get an outdoor table next to the water, a 3:30pm arrival is important. An early arrival will increase your chances to snag a good outdoor (and maybe shaded) table.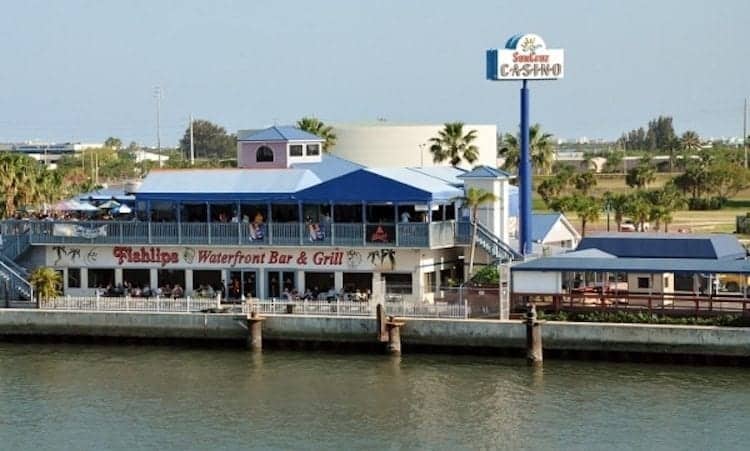 Similar to being on a cruise ship, you can always ask other if you can share their unfilled 6-seat table, especially at Grills. Since you can't just homestead a table, I suggest that you enjoy a late lunch, early dinner or a couple of appetizers and drinks.
Once the ships begin their procession through the channel and out to sea, people will quickly move to the fence to take the best photos. Do the same.
Seafood Atlantic
A smaller and quieter restaurant/seafood market, Seafood Atlantic gives you the same views as Grills and Fishlips but with fewer people and fabulous fresh fish. I always buy fresh fish or seafood at the little market. They'll pack it in ice for your drive home.
Jetty Park
This is my favorite place to watch ships sail away from Port Canaveral. It's amazing and all the people make it even more fun.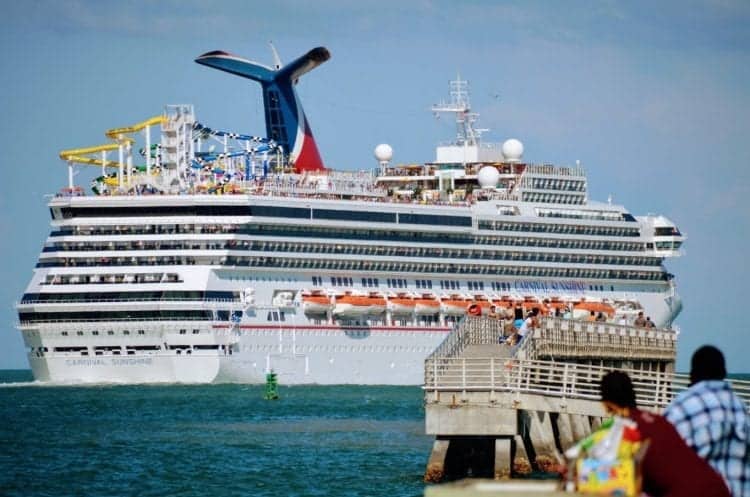 You may have to pay an entrance fee of a few dollars, but it's well worth it. Once inside the park, follow the winding path until you get to the parking area. Park, grab your camera/smart phone and head towards the pier.
Thirsty? Stop at the camp store and get a cold drink…or BYO. If it's a hot, sunny and typical humid Florida afternoon, you may not want to begin your long walk out to the end of the jetty until it's close to sail away time. There's no shade at all…just an open walkway, fresh ocean breezes and hungry pelicans that line the handrails, waiting for a fisherman's handout.
If you have time, drive a few miles south out of the port. Take A1A south and spend a little time in Cocoa Beach. Walk out to the end on the Cocoa Beach Pier. It's a great vantage point to watch the surfers doing their thing. But remember to leave enough time to get back to Port Canaveral!
What time do ships sail away from Port Canaveral
Your best bet is to check the websites for Carnival, Royal Caribbean and Disney to find out the sail away times. But do it a week before you plan to go to Port Canaveral. If you wait until the day of the cruise to check the departure times, they will have been removed from the cruise lines' websites.
Generally speaking, the cruise ships leave from Port Canaveral beginning about 4pm. If' you're heading out to Jetty Park, it's about a 15-20 minute walk from the parking lot to the end of the pier.
Spur of the moment visit? Call the cruise lines for the sail away times.
Directions to Port Canaveral, the Cove and Jetty Park
From Orlando, simply drive east on SR 528, affectionately called the Beachline. Watch carefully for road signs to Port Canaveral, as Florida notoriously lacks in good road signage.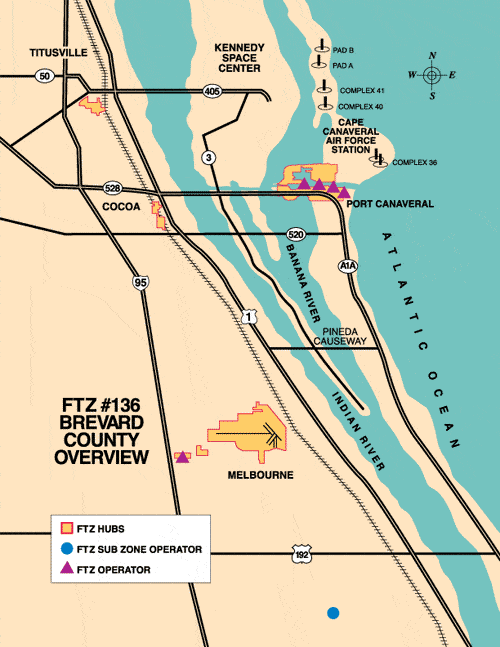 When you finally and excitedly see cruise ships across the water in front of you on your left, stay to the right. You'll soon want to exit from 528 onto A1A South. Merge briefly onto A1A south and stay to your right for the exit. At the stop light, go left under the overpass. Follow George King Blvd and look for overhead signs to The Cove. You can enter the Cove area on either Flounder St. or Glen Cheek Road.
Heading to Jetty Park? Continue on George King Blvd and keep going to the end. Follow the signs for the campground.
There's plenty of free parking at the Cove. With a 3:30 arrival, parking is easy.
Enjoy and have fun as you watch the ships sail away from Port Canaveral and out to sea!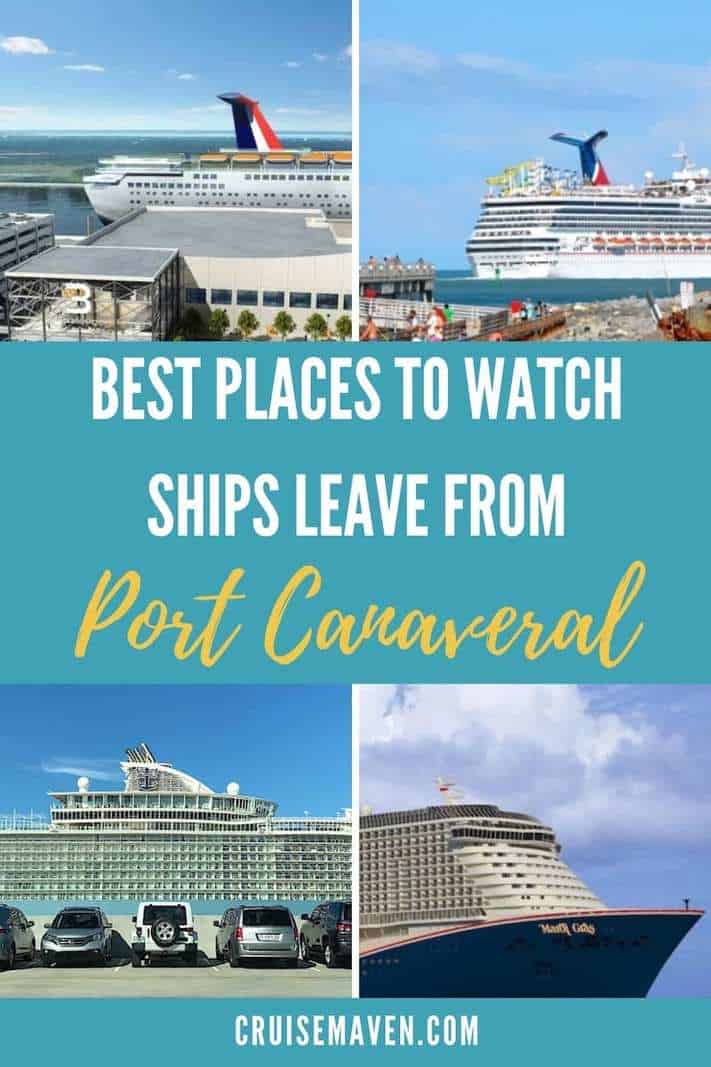 I'm the editor and creator of CruiseMaven.com, a solo traveler cruising the world on waves and wheels, collecting recipes along the way.  I hope my articles and photos entertain, advise and inspire you to travel the world without flying.  Take a breath…stop for a local meal and a glass of wine along the way.