American Cruise Lines announced their expanded upcoming 2023 and 2024 season. The news includes the launch of 3 new small ships, 10 additional itineraries, plus 21 new ports of call.
By 2023, American will have 17 small ships cruising 35 states with 50+ itineraries. There will be more than 11 itineraries just to ply the Mississippi River.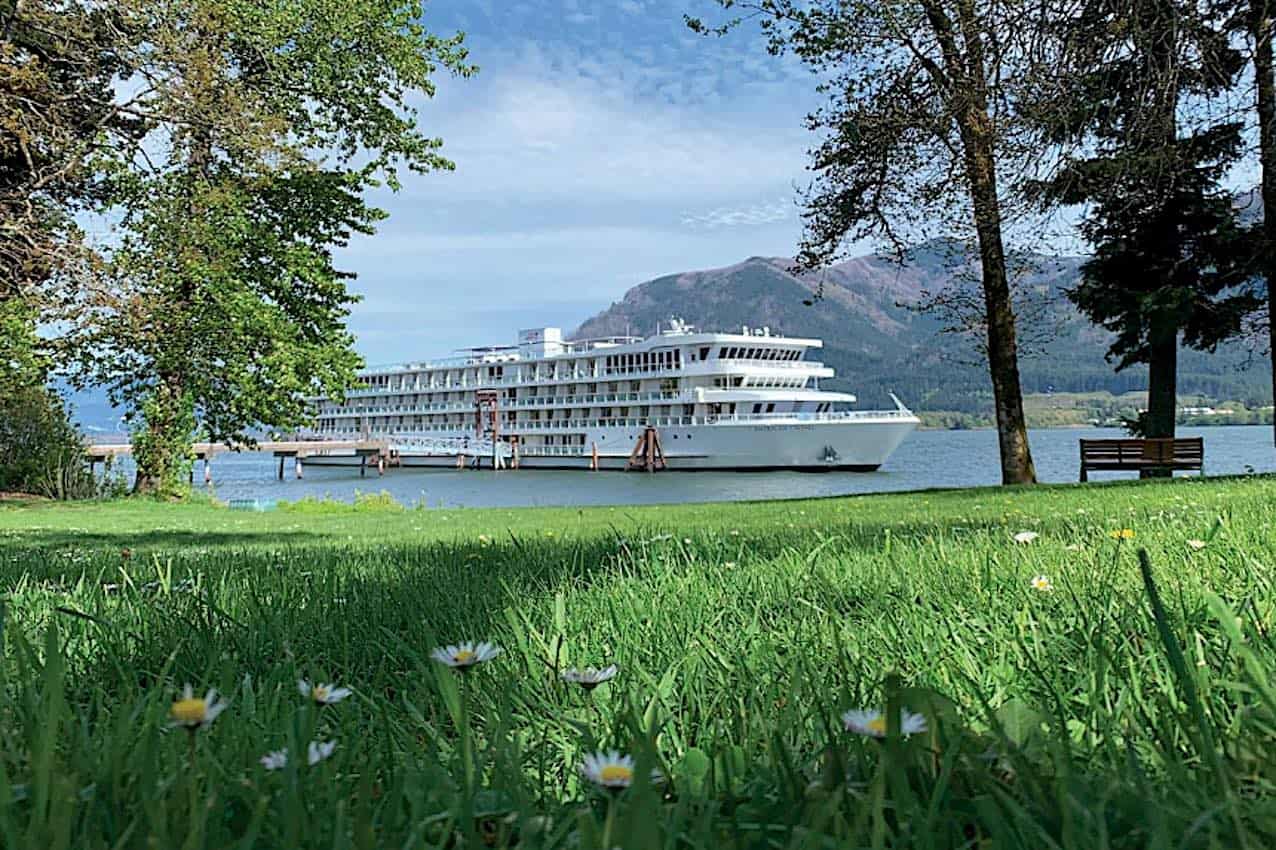 American Cruise Lines Adds Three New Small Ships in 2023
American Cruise Lines 2023 plans include the debut of 3 new small ships. These includes a 6th modern riverboat coming to the Mississippi River in April, American Serenade, with only 175-passengers and a sister ship to 2022's American Symphony.
Two new 109-passenger Coastal Cats, American Eagle and American Glory are the first 2 ships in the planned 12-ship Project Blue fleet.
American Eagle and American Glory begin sailing in August and October of 2023 and offer East Coast itineraries.
New Itineraries for 2023-2024
Of the cruise line's 10 new and exciting itineraries for 2023 and 2024, 21 new ports of call will be added that range from San Francisco, CA, to Sag Harbor, NY, to Key West, FL.
There's a new 15-Day National Parks & Legendary Rivers itinerary that includes an 8-day cruise on the Columbia & Snake Rivers plus 7 days to explore 3 National Parks—Glacier, Yellowstone, and Grand Teton.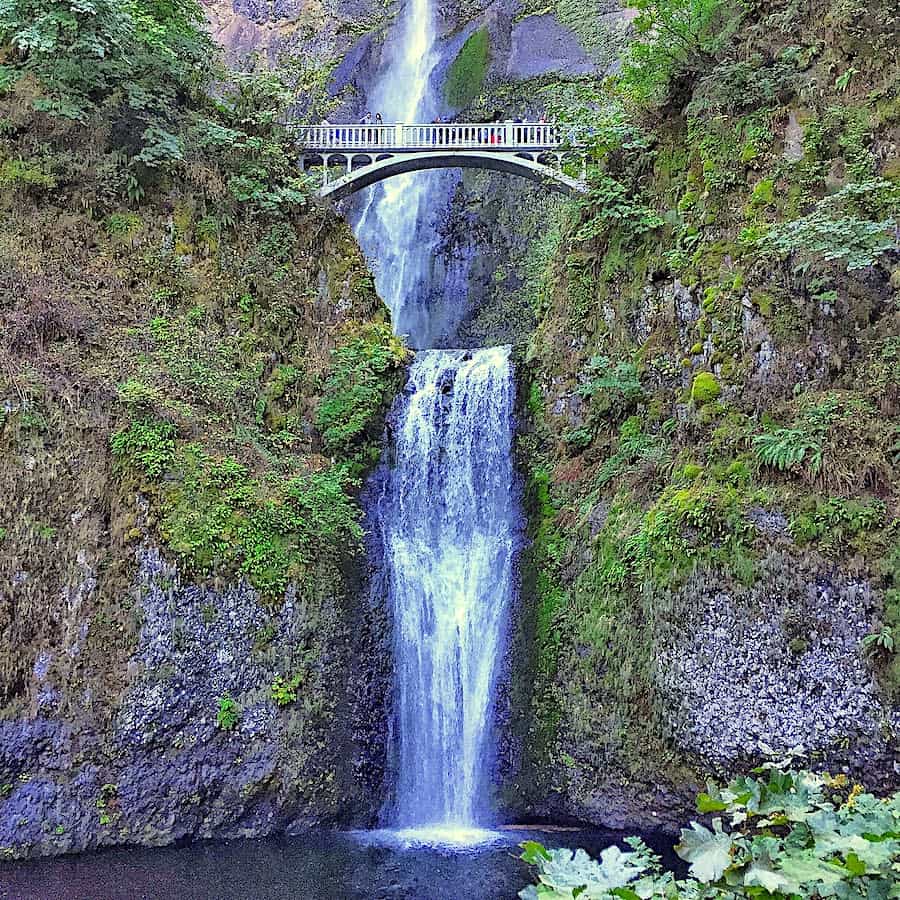 The new cruise itineraries include the cruise line's first-ever California river cruise. This is an 8-day round-trip leisurely voyage from San Francisco Bay that highlights Napa its surrounding wine country.
READ MORE: On a Columbia and Snake River Cruise with American Cruise Line
Still in 2023, there's an 8-Day Tennessee Rivers cruise between Chattanooga & Nashville, TN. Then in 2024, American offers never-before cruises in Florida and through the Keys. Several new itineraries will explore coastal New England and Maine.
Destinations With a Focus
American Cruise Lines 2023 and 2024 departures take a closer look at river towns and communities with their destination-focused cruises that visit only domestic ports of call. This includes river and coastal cruises along both the East and West Coasts, from Alaska to Florida, and the major rivers in-between.
Cruises extend from the Hudson River in New York to the Mississippi and Columbia and Snake rivers in Washington and Idaho.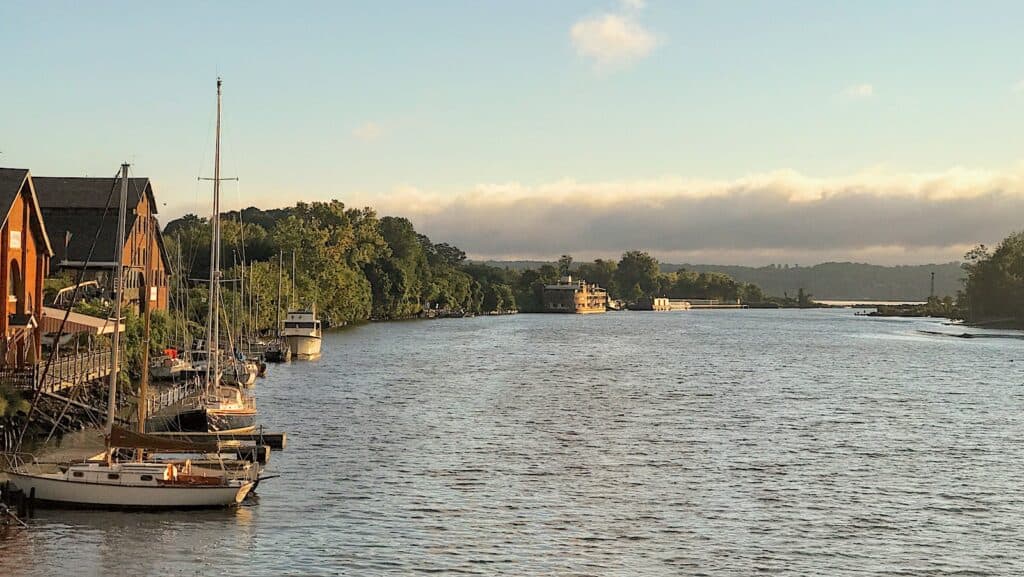 Several Mississippi River cruise itineraries branch off to cruise along the less-traveled Ohio, Cumberland, and Tennessee Rivers.
All-Inclusive Experiences on Small Ships and Riverboats
All American Cruise Lines small ships and riverboats accommodate less than 200 guests and feature an all-inclusive experience that includes over 400 shore excursions across the fleet. Onboard complimentary enrichment and entertainment is provided by staff and local riverlorians.
Fine regional cuisine, wine and beer are served at lunch and dinner preceded by a cocktail hour with hors d'oeuvres every night.
Most ships also include complimentary alternative casual dining, breakfast room service, and Wifi. All American's ships and riverboats have 100% outside-view accommodations. Nearly all staterooms have private furnished balconies and full-size sliding glass doors.
American Cruise Lines' 2023 and 2024 cruise pricing includes all port charges and fees AND gratuities. No more surprise fees at the end of your cruise.
Pre-Cruise Hotels Included on Nearly All Departures
A pre-cruise hotel stay is offered on all American Cruise Lines' Mississippi River, Columbia & Snake Rivers and Alaska cruises that depart from Juneau. Domestic flat-rate airfare is also included for all of the company's River and Coastal cruises.
I'm the editor and creator of CruiseMaven.com, a solo traveler cruising the world on waves and wheels, collecting recipes along the way.  I hope my articles and photos entertain, advise and inspire you to travel the world without flying.  Take a breath…stop for a local meal and a glass of wine along the way.