American Cruise Lines' new 2023 itinerary will be the first time that U.S. river cruises are combined with land visits to several breathtaking Western National Parks.
The entire cruise-tour package travels between Portland, Oregon, and Jackson, Wyoming. The new National Parks & Legendary Rivers itinerary begins with an exciting 8-day Columbia River cruise.
Looking for an incredible two-week river and land journey in the U.S.? Look no further.
New 15-Day National Parks & Legendary Rivers Cruise
At the end of the cruise, a special Jet Boat adventure zooms passengers through Hells Canyon. Then begins the 7-day land exploration through Glacier, Yellowstone, and Grand Teton National Parks.
"This new itinerary showcases the operating breadth and market leadership of American Cruise Lines. The National Parks & Legendary Rivers itinerary offers our guests a unique opportunity to explore two rivers and five states throughout the Northwest in a single seamless journey," said Charles B. Robertson, President & CEO of American Cruise Lines.
Walk in the Footsteps of Lewis & Clark
American Cruise Lines' new 2023 journeys begin along the Columbia and Snake Rivers. Along the way, onboard riverlorians take time to recognize the passage once traversed by Lewis & Clark.
Guests will marvel at the rich history and breathtaking western mountain views, while learning about the famed expedition by dedicated adventure guides during the National Parks portion of the trip.
As the journey progresses, passengers will experience the lush greens of the Pacific northwest in Astoria to the stark contrast of desert sunsets and the mesmerizing beauty of Mt. Hood.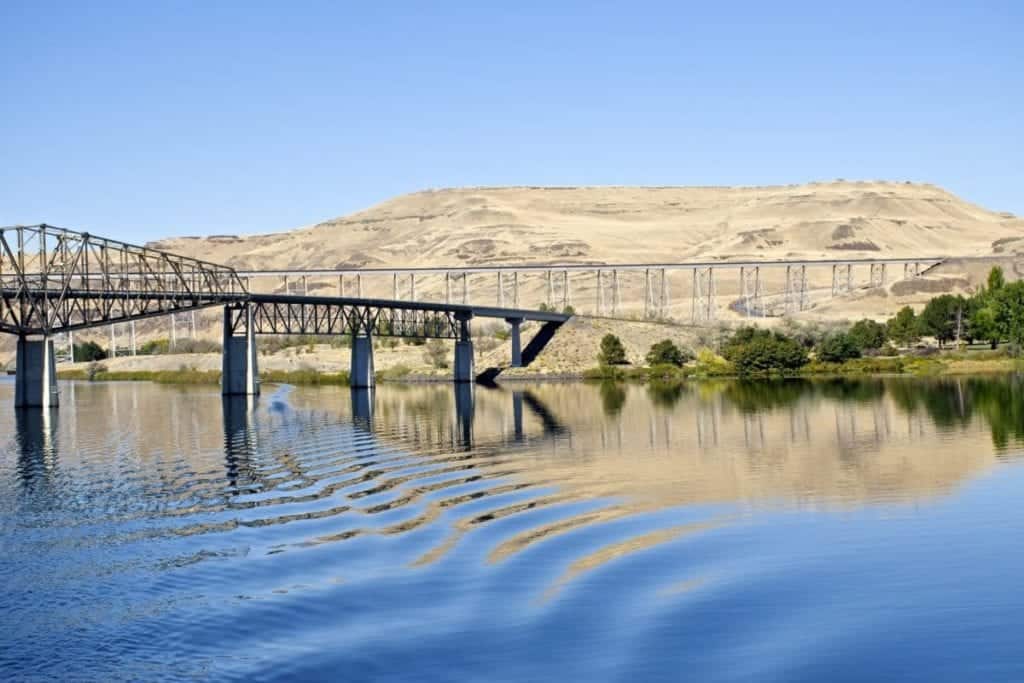 Experience National Park's Epic Glaciers & Geysers
As guests visit the National Parks, they'll survey incredible glaciers and valleys, navigate their way through trail hikes to world-famous spots like Jenny Lake and the iconic geyser, Old Faithful.
There's ample opportunity to marvel at wildlife roaming Grand Teton National Park. Guests can try their hand at photography, capturing the celebrated three peaks of Teton.
Luxury & Learning in the Great Outdoors
There's no shortage of educational opportunities throughout the National Parks and Legendary Rivers Cruise. Both on and off the ship, guests can pick from a variety of excursions to get up-close and personal with all the wilderness treasures the parks have to offer.
Kayak along the Columbia River Gorge or enjoy a relaxing visit to a winery where guests can sample regional vintages.
The awe-inspiring moments on American Cruise Line's newest itinerary brings passengers to the thrills of the west while enjoying the one-of-a-kind service, luxury, and attention to detail for which America Cruise Lines is known.
The National Parks & Legendary Rivers itinerary is available to book now.
Jamie lives and works in Jacksonville, Florida. While her day job keeps her busy managing digital customer experience strategies for global brands, her passion is writing and finding new, eco-friendly ways to see the world. You can find her chatting about marketing, eco-tourism, and adventurous travels on Twitter @jamieckennedy.