Once a rough and tumble Bering Sea crab fishing boat, Alaskan Dream Cruises has breathed new life into this now elegant 12-passenger vessel. Kruzof Explorer becomes the sixth ship in Alaskan Dream Cruises' fleet. If you've ever watched the dramatic reality TV show, "Deadliest Catch", the silhouette of this ship might look familiar.
If an Alaska Inside Passage cruise sounds amazing, imagine how it would be on this renovated expedition boat. Somehow, the 128-foot fishing boat was gradually transformed into the present-day Kruzof Explorer; a contemporary and roomy passenger boat.
Kruzof Explorer details
All six spacious staterooms have ensuite bathrooms and large windows. There's a large dining room, bar and lounge area, all with plenty of glass so guests can enjoy the endless Alaskan scenery and wildlife.
The boat's previous owners redesigned the hold (where the king crabs were stowed after the enormous crab pots were emptied) into a theatre room. Alaskan Dream Cruises uses this transformed space to show films and enrichment presentations. The cruise line is also renovating the upper deck dining, lounge and bar areas to be completed for the ship's launch in July.
The vessel's five-ton crane, which once hauled king crab pots, now handles loading and unloading of the onboard high-speed Zodiac, kayaks, and paddleboards.
Kruzof Explorer will sail some of the most remote areas of the Inside Passage. Its 2019 "Alaska's Remote Wilderness Expedition" itineraries will cruise the length of Southeast Alaska from Glacier Bay National Park and Preserve to the Alaska Native village of Metlakatla. The 10-day itineraries will either start or end in Alaskan Dream Cruise's hometown of Sitka.
People throughout the world have seen these remarkable Alaska crab vessels in action on popular TV shows. Now they'll have a chance to sail aboard one while voyaging through the famous Inside Passage," said Zakary Kirkpatrick, Alaskan Dream Cruises' marketing director. "This is a true Alaska adventure. We'll be exploring stunning, remote areas seen by very few travelers. Guests will experience two designated wilderness areas, two national monuments and Glacier Bay National Park and Preserve."
Read more:  My long journey to Alaska to board Chichagof Dream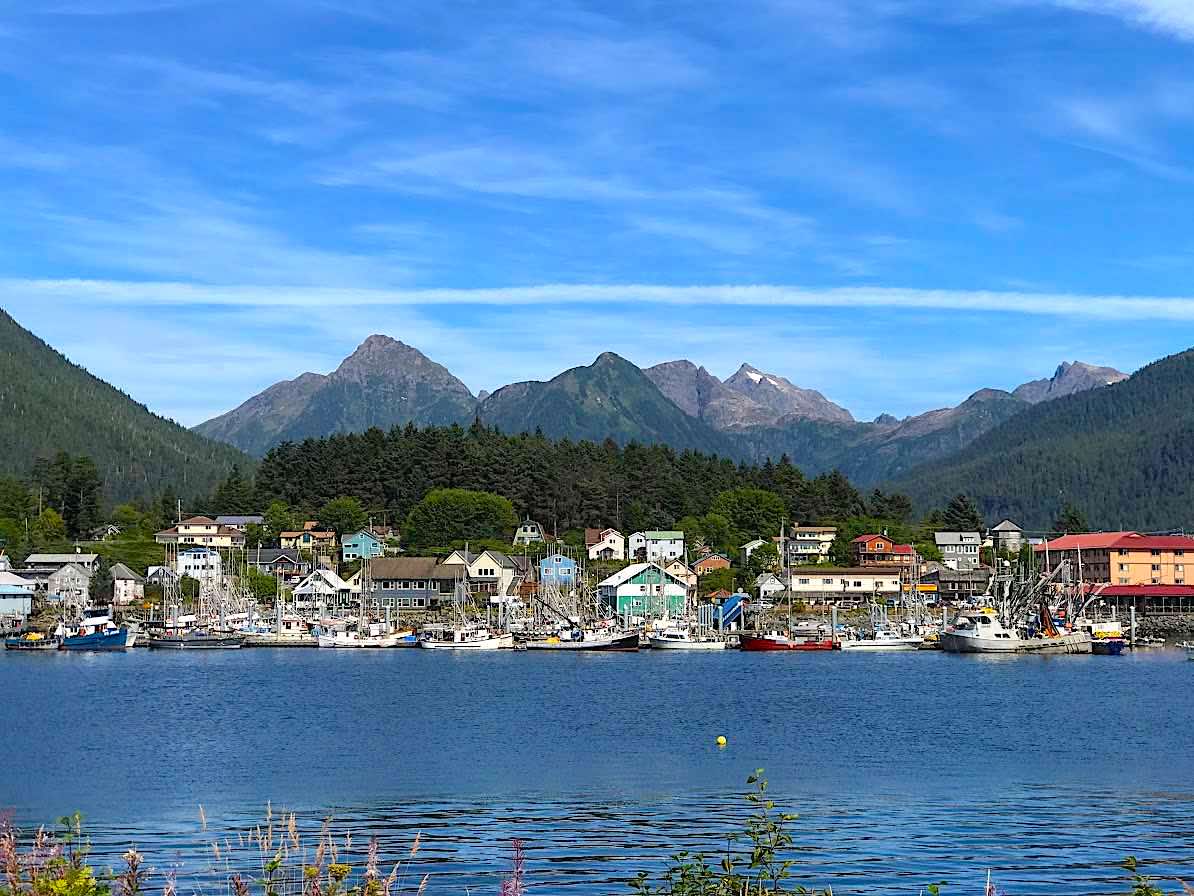 Kruzof Explorer Itinerary
The Wilderness Expedition itinerary takes guests around the West Chichagof-Yakobi Wilderness. They'll also visit the tiny fishing village of Pelican, and walk the boardwalk "roads." A full day will be spent exploring and kayaking off Admiralty Island, also known as "Fortress of the Bear." A full day at Glacier Bay National Park and Preserve will take guests up close to watch as massive glaciers calve and wildlife nears the shoreline.
There will be time to learn about the ancestral home of the Huna Tlingit. At the community of Metlakatla, guests will visit a Tsimshian longhouse and meet Native artists. In Kasaan, they can hike to the only remaining traditional Haida longhouse in the United States. In addition, there's a visit to Wrangell, known for its Petroglyph Beach.
Other highlights include tidewater glacier viewing in the Tracy Arm-Fiords Terror Wilderness, a "wild, unfinished Yosemite" according to John Muir; whale watching and wildlife viewing; and remote rainforest hikes.
The "Alaska's Remote Wilderness Expedition" will be offered on eight departure dates from July to Sept. Rates are set at $12,495 per person. An inaugural season 20% discount brings the fare to $9,895. This include accommodations on the ship, all meals and beverages (non-alcoholic and alcoholic) during the sailing, scheduled shore excursions, airport transfers, use of recreational equipment and exceptional onboard services.
Read next: My review of Alaskan Dream Cruises Chichagof Dream
I'm the editor and creator of CruiseMaven.com, a solo traveler cruising the world on waves and wheels, collecting recipes along the way.  I hope my articles and photos entertain, advise and inspire you to travel the world without flying.  Take a breath…stop for a local meal and a glass of wine along the way.