While looking for updates on cruise line coronavirus cancellation policies, the last on my list for the latest update was Viking. After a couple of clicks on their site, I found their shocking news.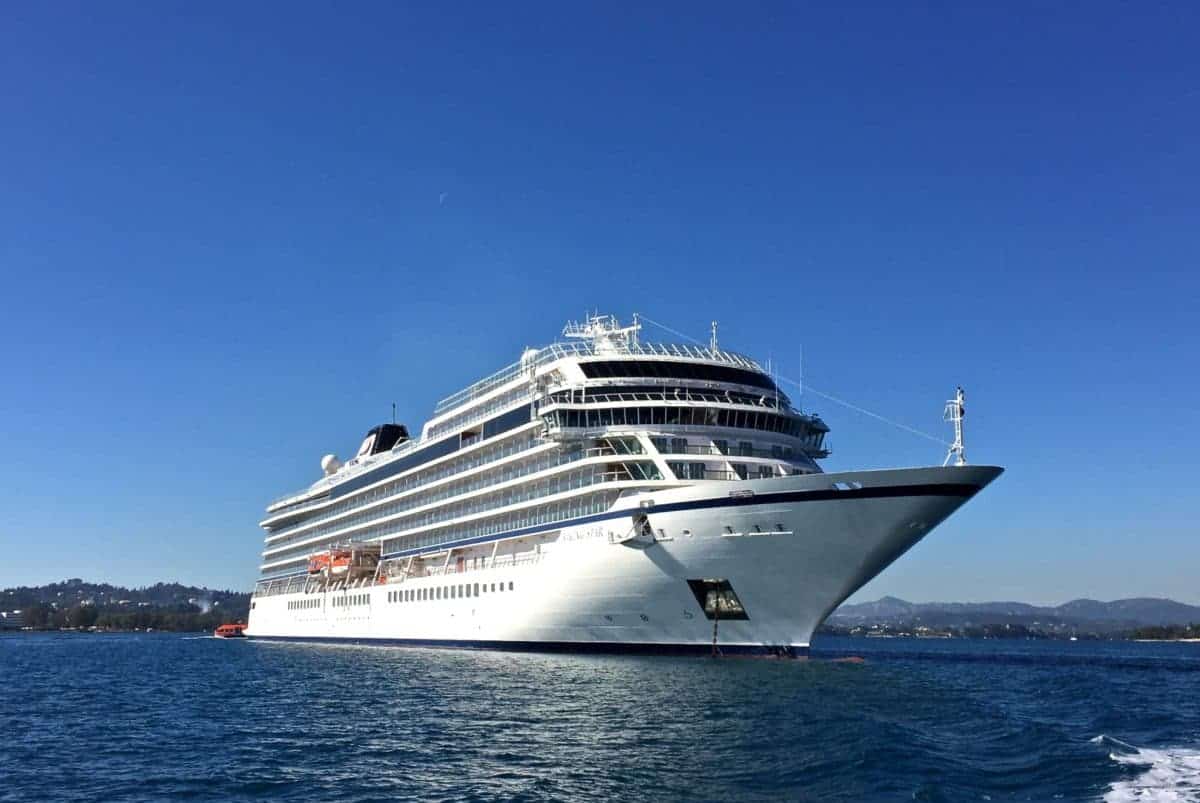 Viking Temporarily Suspends Ocean and River Cruises due to global coronavirus pandemic
Earlier in the evening, the White House announced that there would be no incoming flights from more than two dozen Schengen countries in Europe for the next 30 days. Yes, there are exceptions for Americans under special conditions, it was noted, but not clarified at this time. As an aside, it was also mentioned that flights to the US from the UK will be permitted.
Of course this tremendously impacts Americans trying to return home after a Viking river or ocean cruise in Europe.
But what is also an act of caution and prevention for itineraries that don't disembark in Europe, the update from Viking states, "As of March 11, 2020, Viking is temporarily suspending operations of our river and ocean cruises, for embarkations taking place between March 12 to April 30, 2020. We believe Viking will be in a better place to provide the experiences our guests expect and deserve after this time and plan to resume operations on May 1, 2020, continuing all further sailings as originally planned."
Viking Chairman, Torstein Hagen, published a letter on their site explaining the reasons behind the cancellations. While not mentioning the air lift factor, he goes on to write,
"Therefore, we have made the difficult decision to temporarily suspend operations of our river and ocean vessels embarking from March 12 to April 30, 2020 – at which time we believe Viking will be in a better place to provide the experiences our guests expect and deserve. This is a decision we made with a heavy heart, but with present circumstances what they are, we are unable to deliver the high-quality Viking experience for which we are known."
You can watch a video of Torstein Hagen announcing the cancellation here.
The notice went on to say that those who are affected by the cancellations will be notified by Viking Customer Relations. If you happened to be booked on a Viking ocean or river cruise that departs before May 1, Viking directs you to visit MyVikingJourney.com for more information about your specific voyage.
Viking Ocean canceled cruises affects more than just Europe
In our opinion, Viking is doing the absolute right thing to do at this crucial time. Aside from this horrific coronavirus running rampant, getting passengers to be able to fly home from Europe after their cruise would be a challenge. But it's not just Europe that will see this temporary suspension of Viking cruises.
Viking Alaska cruises
On April 26, 2020, Viking Orion was scheduled to depart from Vancouver, BC on a 10-day cruise to Seward, Alaska. Port visits included Ketchikan, Juneau, Sitka, Skagway and Valdez. For most of these seasonal ports, Viking Orion was the first ship visit of the 2020 Alaska Cruise season. But not during the coronavirus outbreak.
What to do if your cruise was canceled
If you were scheduled to depart during the period of suspended operations, Viking is offering the choice of a Future Cruise Voucher. The Voucher is valued at 125% of all monies paid to Viking. You may also request a refund equal to the amount paid.
Future Cruise Vouchers must be used within 24 months from date of issue for a new reservation on any river, ocean or expedition cruise.
Viking goes on to add that if you choose a voucher but are unable to use it in the allotted time frame, Viking will automatically send a refund equal to the original amount that you paid to Viking, after the voucher expires. Their Future Cruise Vouchers will also be fully transferable, something other cruise lines don't seem to do.
We will continually monitor for additional updates as they are announced.
If you were thinking of a river cruise in Europe once the coronavirus is passed, here's my review of Viking's Grand European Tour river cruise. Until then, be safe and be aware.
I'm the editor and creator of CruiseMaven.com, a solo traveler cruising the world on waves and wheels, collecting recipes along the way.  I hope my articles and photos entertain, advise and inspire you to travel the world without flying.  Take a breath…stop for a local meal and a glass of wine along the way.