World renown chefs host Silversea's Culinary Arts Voyages
Renowned chefs and food writers are set to share some of the world's finest gastronomic traditions on seven upcoming Culinary Arts voyages aboard ultra-luxury Silversea Cruises.
These unique culinary theme cruises showcase the skills of culinary experts and award-winning chefs of top dining establishments from around the world, including the internationally acclaimed chefs of Relais & Châteaux, the distinguished international association of charming properties and gourmet restaurants.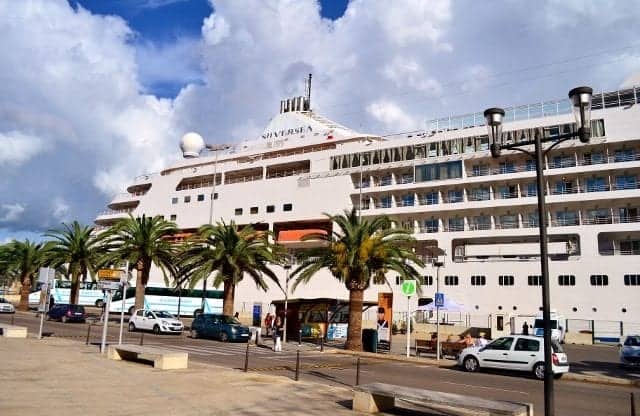 "We're delighted to feature some of the world's top chefs and rising stars on our Culinary Arts voyages," said Ellen Bettridge, Silversea's president of the Americas. "For inquisitive luxury travelers who appreciate fine food and wine, these culinary theme cruises are a great way to travel and learn."
The Flavors of Europe
A special Culinary Arts voyage titled "The Flavors of Europe," will take place aboard Silver Explorer's Expedition Voyage 7309, sailing April 29 to May 13, 2013, from Lisbon to Portsmouth, offering an array of culinary demonstrations and activities on board and ashore.
Guests will have the opportunity to visit a farm near Bordeaux dedicated to the cultivation of heirloom fruits and vegetables. They can learn how to prepare Basque pintxos (bite-sized delicacies) and join Silversea's culinary team for a provisioning excursion to a seafood market in Santander, Spain. The voyage will be hosted by Chef Rudi Scholdis, Silversea's culinary director; Chef David Bilsland, culinary trainer for the "Relais & Châteaux L'Ecole des Chefs" cooking school aboard Silversea; and Conrad Combrink, Silversea's director of expeditions.
On all Culinary Arts enrichment voyages, celebrity chefs will display their exceptional talents during dynamic and informative cooking demonstrations where guests can taste and learn firsthand the secrets of enticing signature dishes. These voyages also feature escorted provisioning trips to international markets (when the itinerary permits), food and wine pairings, creative regional dishes and a five-course grand gourmet dinner.
Here's the list of chefs already scheduled to host the Culinary Arts cruises this spring:
Robert Wemischner: Based in Los Angeles, this pastry chef and culinary educator has always been intrigued by the flavor potential of ingredients, from turmeric to tea and from cumin to coffee. Author of four books including his latest, The Dessert Architect, he will share his expertise aboard Silver Spirit's Voyage 5303, January 17 – February 1, 2013, Fort Lauderdale to Los Angeles.
Dale Gartland: A native of Shropshire, England, Gartland is group executive chef for Relais & Châteaux member properties The Lodge at Kauri Cliffs, The Farm at Cape Kidnappers and Matakauri Lodge in Queenstown, New Zealand. The award-winning chef will share his modern European cuisine with guests on Silver Shadow's Voyage 3302, January 18 – February 1, 2013, Auckland to Sydney.
Aaron Patterson: This top chef won his first Michelin star at 23 and has been head chef since 1991 at Hambleton Hall, a Relais & Châteaux member property in Rutland, England. Known for using the finest seasonal ingredients to create sumptuous modern British cuisine, he will host a cooking program on Silver Shadow's Singapore-to-Hong Kong Voyage 3305, February 25 to March 6, 2013.
Shane Delia: One of Melbourne, Australia's most innovative chefs, he has authored a cookbook and regularly appears on TV. His restaurants include the much-awarded Maha Bar & Grill and recently launched St. Katherine's. He will be highlighting cuisine with an Asian twist for guests on Silver Shadow's Voyage 3311, April 22 – May 6, 2013, Hong Kong to Tokyo.
For more information, contact a travel agent or visit Silversea Cruises.
I'm the editor and creator of CruiseMaven.com, a solo traveler cruising the world on waves and wheels, collecting recipes along the way.  I hope my articles and photos entertain, advise and inspire you to travel the world without flying.  Take a breath…stop for a local meal and a glass of wine along the way.