The Grand Dining Room features dozens of new dinner creations
Not even one year old, the elegant new Riviera is the first in the four-ship fleet to introduce Oceania Cruises' new culinary creations for the main dining room. By this summer, the remaining ships will have these 85 new dishes added to their menus.
Oceania Cruises has already established itself as a leader in onboard cuisine and culinary innovation, including the first ever hands-on culinary center where guests are given instruction by master chefs. To oversee the fleet's culinary program is legendary master chef, Jacques Pépin, accompanied by a team of chefs to maintain Oceania Cruise's high standard of cuisine.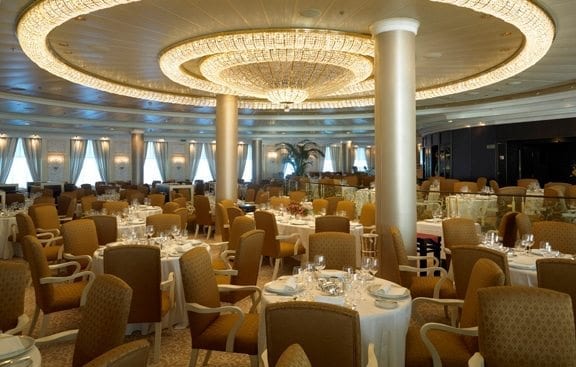 Fleet Corporate Chef Franck Garanger, who travels the world sampling international cuisines to inspire his creation of dishes, led the team in conceiving the new menus. The Oceania Cruises culinary team has spent the past eight months designing and rigorously testing the new menu items. As the menus in the Grand Dining Room change daily, the rollout features a total of 85 new dishes, including three new lobster dishes and 10 new pastas and risottos.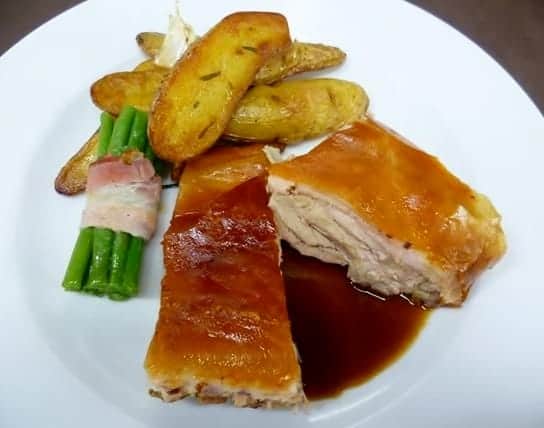 "Since the founding of Oceania Cruises 10 years ago, we have held a reputation for serving cuisine that is the finest at sea and even rivals the best restaurants ashore," said Kunal S. Kamlani, the line's president. "Our latest innovations in the Grand Dining Room are inspired by classic European fare, with a contemporary, creative touch. They reflect our ongoing commitment to provide an exceptional dining experience that starts with a thoughtful and meticulously researched menu concept, the highest-quality ingredients and the perfect execution of traditional culinary techniques."
Among the new creations are Pancetta-Wrapped Jumbo Shrimp with Kalamata Olive Sauce and Vegetable Julienne, Roast Segovian Suckling Pig with Rosemary Fingerling Potatoes, and Diver Scallops over Orange-Braised Endive with Vanilla Vinaigrette Salad. For those who prefer a spa-designed menu, guests may choose from new Canyon Ranch® dishes, including Dover Sole Meunière in Lemon Butter Sauce with Sweet Leek Puff Pastry and Steamed Potatoes, as well as Pulpo a la Gallega: Octopus on Warm Potato Salad with Sweet Spanish Paprika de la Vera.
In addition to the new dining menu, a new wine list has been added including more wine by the glass selections.
For more information visit:  OceaniaCruises.com

I'm the editor and creator of CruiseMaven.com, a solo traveler cruising the world on waves and wheels, collecting recipes along the way.  I hope my articles and photos entertain, advise and inspire you to travel the world without flying.  Take a breath…stop for a local meal and a glass of wine along the way.