Norwegian Cruise Line announced the float out event for Norwegian Viva, the second of six cruise ships in its groundbreaking Prima Class, from the dry dock at the Fincantieri shipyard in Marghera near Venice, Italy.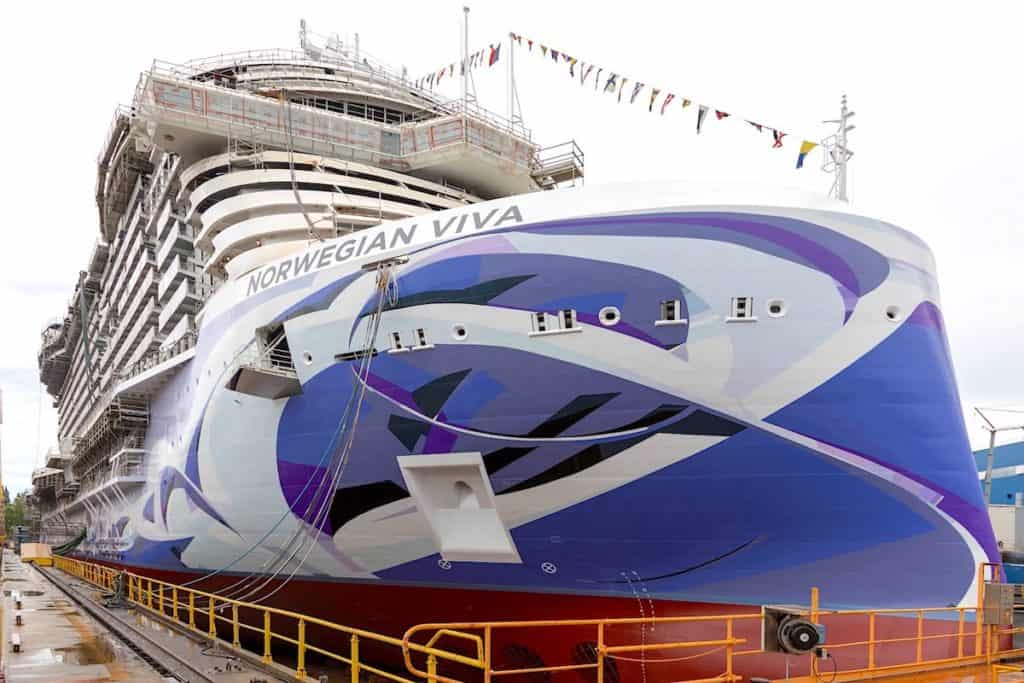 Norwegian Viva Float Out Celebration
The float out event marks a major milestone in the construction of a new ship. It also celebrates the first time a new ship actually touches water.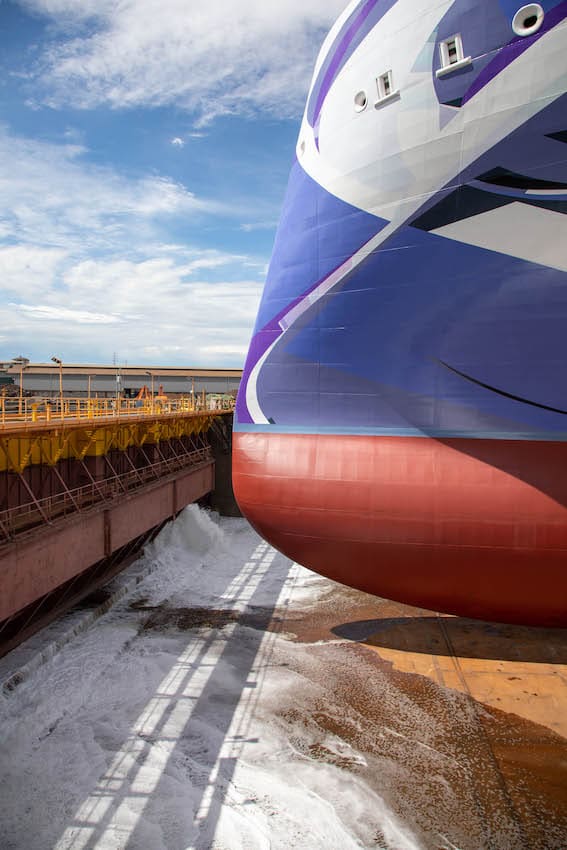 To honor the occasion, a commemorative coin was welded into Norwegian Viva in a traditional maritime ceremony, presided over by Harry Sommer, President and Chief Executive Officer of Norwegian Cruise Line and Antonio Quintano, shipyard director of Fincantieri.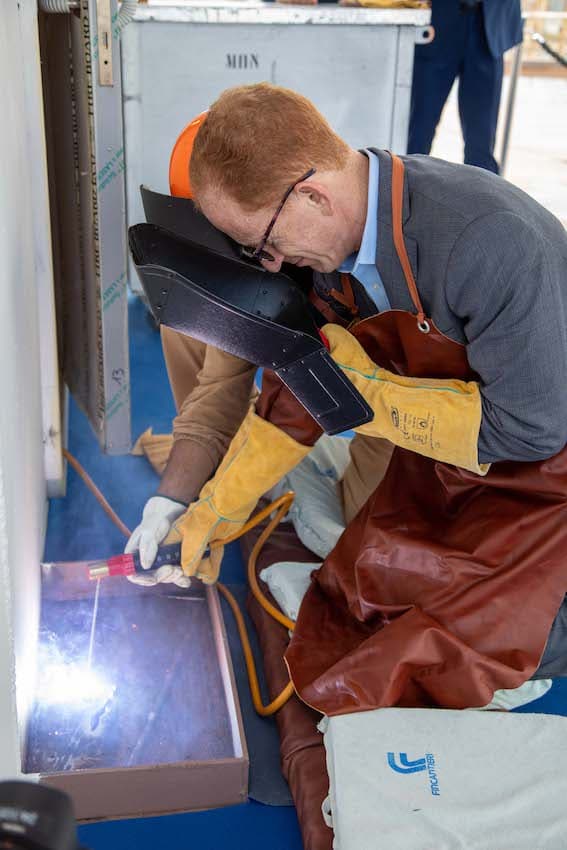 "The float out of Norwegian Viva has been much anticipated and it's an incredibly proud day for us all. As our nineteenth ship and the second in our innovative Prima Class, Norwegian Viva continues to represent our ongoing commitment to giving guests the best holiday experience imaginable. With Norwegian Viva's name meaning 'to be alive', and her motto being 'Live it Up', we simply cannot wait to put this into practice and welcome guests on board soon for the vacation of a lifetime.
The float out signifies the completion of external works and painting the hull of Norwegian Viva. This includes the hull's striking artwork designed by Italian graffiti artist Manuel Di Rita, commonly known as "Peeta."
Construction now continues on Norwegian Viva's interior fittings and guest accommodations before she is officially delivered to the cruise line and and begins sailing in 2023.
It was just at the end of July that Norwegian Cruise Line took delivery of its first Prima Class ship, Norwegian Prima, also at the shipyard near Venice, Italy. Norwegian Prima will launch this August and will be the first major cruise ship ever christened in Iceland. The eight-day inaugural voyage from Reykjavik, Iceland's capital, on August 27, will cruise to Amsterdam.
After completing a summer season in Europe, Norwegian Prima will have cruises from New York, Miami and Galveston until December when it will homeport at Port Canaveral until Spring 2023.
I'm the editor and creator of CruiseMaven.com, a solo traveler cruising the world on waves and wheels, collecting recipes along the way.  I hope my articles and photos entertain, advise and inspire you to travel the world without flying.  Take a breath…stop for a local meal and a glass of wine along the way.