For rugged beauty, seaside splendor and an easy drive-to port, there's nothing that compares to a Canadian Maritimes cruise from Boston. Yes, New York City's Manhattan Terminal is also a terrific homeport, but for something uniquely different and rich in history, try a cruise that departs from the Black Falcon Terminal in Boston. If time and money are a pressing issue, Carnival Cruise Line offers a "taste" of the Canadian Maritimes with four and five night cruises extended through the end of July.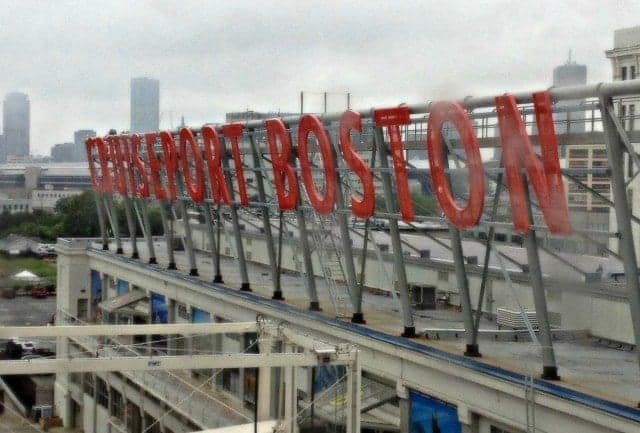 Beginning just two weeks ago, the Carnival Glory, a 3,700 passenger ship built in 2003, will cruise from Boston to Canada only twelve times this summer. Carnival is the only cruise line that offers these shorter cruises from Boston.
If you can take five days off from your daily routine, the Carnival Glory departs from Boston on Mondays and Saturdays cruising to Halifax, Nova Scotia and Saint John, New Brunswick. For those who can only get away for a long weekend, there are several four-day cruises which depart on Thursday and return very early on Monday morning, with possibly enough time to get back to your job that very day. These four-day cruises visit Saint John, New Brunswick.
Featured on both the four- and five-day cruises, a visit to Saint John, New Brunswick, has something for everyone. One of the most incredible natural wonders of the world takes place in Saint John. Twice a day 100 billion tons of water from the Atlantic flow in and out of the bay, causing the water level to rise over 50′. One of the best places to experience this amazing event is at the Reversing Falls, located a short distance from the pier.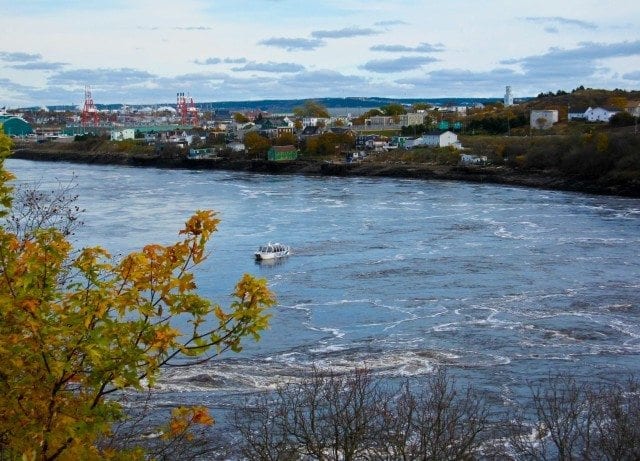 From here, you can take a jetboat ride and challenge the Falls or try a relaxing harbor tour if that is more towards your liking.
I did say there is something for everyone in Saint John and that would also include a stop at the original Moosehead Brewery. Unfortunately, tours are no longer given, but for Moosehead fans, there's an on-site retail store. For those a bit more thirsty, Carnival offers a Pub Crawl shore excursion that visits three pubs with tastings and live music. Other nature activities include bird-watching, kayaking, the Pink Hop On Hop Off Bus and dozens more on Carnival's shore excursion list.
The five night cruise adds the city of Halifax to the itinerary. If you can finagle the extra day, a visit to Halifax is well worth your while. Home of Samuel Cunard (yes, founder of Cunard Line) and the world's second largest harbor, this port city was the nearest spot for rescue ships to bring those who survived the sinking of the Titanic. Hundreds of artifacts from the Titanic can be viewed at the Maritime Museum of the Atlantic, a stop that's included on many of the Carnival Glory's shore excursions.
Not to be missed is a stop at Peggy's Cove, one of the most picturesque lighthouses in North America. Perched atop granite rocks, the red and white facade of the lighthouse, contrasted by the grey-blue Atlantic ocean attract photographers from around the world. Aside from Peggy's Cove, there are shore excursions to nearby fishing villages and nature preserves.
If you just want to wander the area around Halifax Seaport, you can walk along the harbor's edge with trendy boutiques, old-fashioned chocolate shops and charming little restaurants and cafes. Several minutes and a bit of an uphill walk will take you the to Halifax Citadel, a 19th century naval fort right in the middle of downtown Halifax. Stay for the changing of the guard and cannon fire by the 78th Highland Regiment.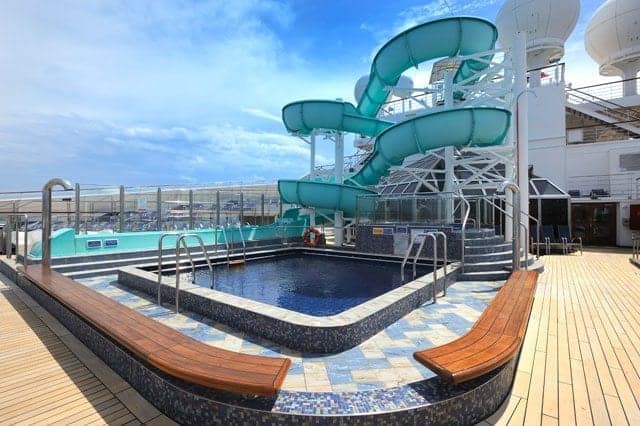 Back on board the Carnival Glory, your getaway shifts into high gear. Relax at the poolside Seaside Theatre and watch a movie, listen to a concert and other innovative programming on the 270-square-foot LED screen. Try one or try all of the four swimming pools and the wet and wild, three-deck high Twister Waterslide. Not traveling with your kids or just need a break? Head over to Serenity, the exclusive adults-only retreat.
After the Carnival Glory finishes the season in Boston, the ship will reposition to New York City's Manhattan Terminal for a series of four- to seven-day voyages from Aug. 1 to Oct. 6, 2012.
I've been on several Canada New England cruises and this itinerary is one of my favorites. The natural, rugged beauty of the Canadian Maritimes plus the convenience of beginning your Carnival cruise at Cruiseport Boston and doing all of this in only four or five days, makes it the perfect short summer or fall cruise vacation.
But don't panic if you can't make it this year. Carnival Glory will be back in Boston in 2013 and offer similar short cruises to Saint John, New Brunswick and Halifax, Nova Scotia. As an added bonus, in June and July 2013, the Carnival Glory has three 7-day Canada New England cruises planned with an added port of Sydney, Nova Scotia, a small port city with warm hospitality, fun local pubs and exciting shore excursions.
N.B. Thank you VisitSaintJohn.com for correcting my error regarding tours of the Moosehead Brewery. I originally wrote that daily tours were available, as they were when I was there several years ago. Unfortunately, due to safety and security concerns, they no longer conduct tours of their plant.
I'm the editor and creator of CruiseMaven.com, a solo traveler cruising the world on waves and wheels, collecting recipes along the way.  I hope my articles and photos entertain, advise and inspire you to travel the world without flying.  Take a breath…stop for a local meal and a glass of wine along the way.