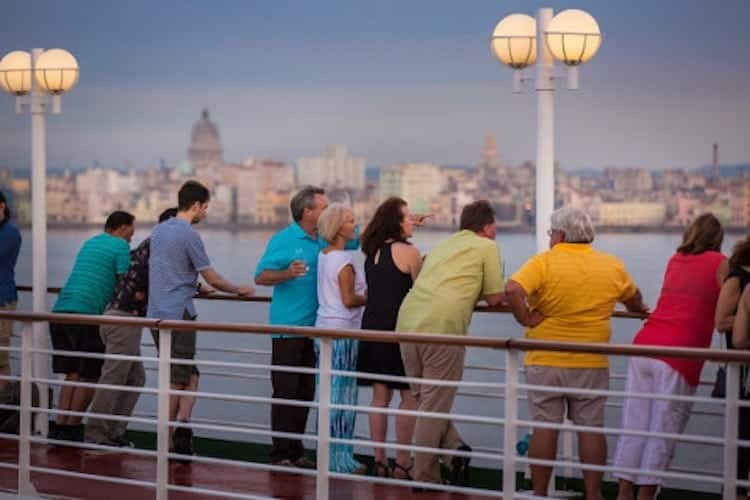 Carnival Cruise Line has announced that Carnival cruises to Cuba are all set to begin in June 2017. Havana, Cuba is the target destination for a summer and fall season of cruises to Cuba aboard the Carnival Paradise, departing from Tampa, Florida.
There are 12 Carnival Paradise cruises to Cuba, featuring an overnight in Havana. Beginning June 29, 2017, each of the 12 cruises to Cuba will be either four- or five-day cruises and all cruises include an overnight in Havana.
If a four-day cruise is easier for you to plan, departures are: June 29, July 13, August 24, September 7 and 21, October 5 and 19 and May 3 2018. All spend a day and overnight in Havana.
For those with a little more time to vacation, the five-day cruises depart August 14 and 28, September 25 and October 9, 2017. These voyages also include a daytime and overnight visit to Havana. Included on these itineraries is a port call to either Cozumel or Key West.
Cuba is an island jewel unique from anywhere else in the Caribbean and we are thrilled to have this rare opportunity to take our guests to this fascinating destination," said Christine Duffy, president of Carnival Cruise Line. The opportunity to visit Havana, combined with the fun, relaxed ambiance and wide variety of amenities and features offered on Carnival Paradise, will make for a truly one-of-a-kind vacation experience".
In order to be granted permission for Carnival cruises to Cuba, the cruise line must  comply with regulations of the U.S. Department of Treasury. This is the law to permit travel operators to transport approved travelers to Cuba and take part in activities as defined by the U.S. Department of Commerce, Office of Foreign Assets Control.
Guests on the Carnival Paradise will be able to choose from a range of shore excursions with the aim to highlight Cuba's culture, scenery, architecture and of course, its people.
The 2,052 passenger Carnival Paradise, launched in 1998 and was recently refurbished and upgraded in 2015.

I'm the editor and creator of CruiseMaven.com, a solo traveler cruising the world on waves and wheels, collecting recipes along the way.  I hope my articles and photos entertain, advise and inspire you to travel the world without flying.  Take a breath…stop for a local meal and a glass of wine along the way.