It's that time of year again and the cruise lines are going all out with their annual Black Friday cruise deals. On Black Friday's heels comes Cyber Monday and continued cruise discounts.
With a bright outlook for cruising in 2023 and just about every ship back in action (except those that were scrapped of course), there are a lot of great cruise deals out there.
Ready to find your next cruise? Here's our list of Black Friday cruise deals and discounts. And Cyber Monday is just around the corner, too.
Check back later in the week to see what new cruise deals are offered.
Black Friday Cruise Deals Now
Some of the cruise promotions include reduced deposits, onboard credits, internet packages, and even nearly all-inclusive packages. To take advantage of all these offers (yes, the cruise lines are super-hungry for business) most have a deadline to book by November 30, 2022.
Keep in mind that the cruise lines usually pick and choose select departure dates available for Black Friday cruise deals. Same with Cyber Monday discounts. Taxes and fees are additional.
Many cruise lines' fine print mentions if the deposit is non-refundable but could be applied to a different booking. You have to read the fine print.
INSIDER TIP: Most deals apply to new bookings only. But if you're already booked, do the math. If the deposit you already placed is refundable or can be re-used, and you're not fussy about losing your reserved stateroom, sometimes it makes sense to cancel an existing reservation and rebook under the new discount or promotion.
AmaWaterways River Cruises
While not calling this a Black Friday sale, AmaWaterways has select Europe, Egypt and Mekong River cruises with a complimentary 2-, 3- or 4-night land package. Plus, reserve back-to-back cruises and receive an additional 10% savings on the consecutive cruise. Book by December 31,2022.
American Queen Voyages
American Queen Voyages is the newly-formed combination of American Queen Steamboat Company and Victory Cruises. Black Friday cruise deals include up to 20% savings and free roundtrip air on select departures in 2023, from 49 U.S. and Canadian airports.
Book by December 2, 2022. Tell your travel agent or book it yourself with offer code: Black Friday.
Azamara
Known for their smaller ships, destination immersion and almost all-inclusive amenities, Azamara has a super good deal for Black Friday and Cyber Monday. They're offering a $1,000 onboard credit and a choice of a balcony stateroom at the price of an oceanview or pay for an inside stateroom and get upgraded to a balcony.
Azamara lists 100 departures beginning January 4, 2023 through November 14, 2023. Book by December 2, 2022.
Carnival
As in past years, Carnival doesn't label their seasonal discounts as Black Friday sales. However, Carnival is offering some substantial savings and promotions. They're also throwing in free room upgrades. The cruise deal is good on most bookings through April 2025.
Book by November 27, 2022 and receive up to 40% discounted cruise fares, some with only a $50 per person reduced deposit.
Celebrity
Celebrity is celebrating an early Black Friday sale with 75% off the second guest in a stateroom, up to $800 savings and $800 onboard credit. The deal applies to sailings 3-nights and longer departing December 2, 2022 – April 30, 2025, excluding Galapagos and Cruisetours.
Cruise must be booked by December 1, 2022.
Costa Cruises
Costa Cruises has their "Top 10 Deals" on their best selling cruises, plus up to $200 onboard credit ($100 per person). Itineraries include: Eastern and Western Mediterranean, transoceanic crossings and Caribbean sailings. Cruises must be booked between 10/31/2022-12/05/2022.
Cunard
Known worldwide for their Queen Mary 2 ocean liner, their Black Friday sale applies to all three of their ships. Cruise rates begin at $899 plus there's up to $600 onboard credit per stateroom. All you need is a 50% reduced deposit to reserve your cruise.
Destinations include Alaska, Transatlantic Crossings, Caribbean, Europe, Canada and New England and more. This is a great way to experience one of the most iconic of all cruise lines. Offer ends November 27, 2022.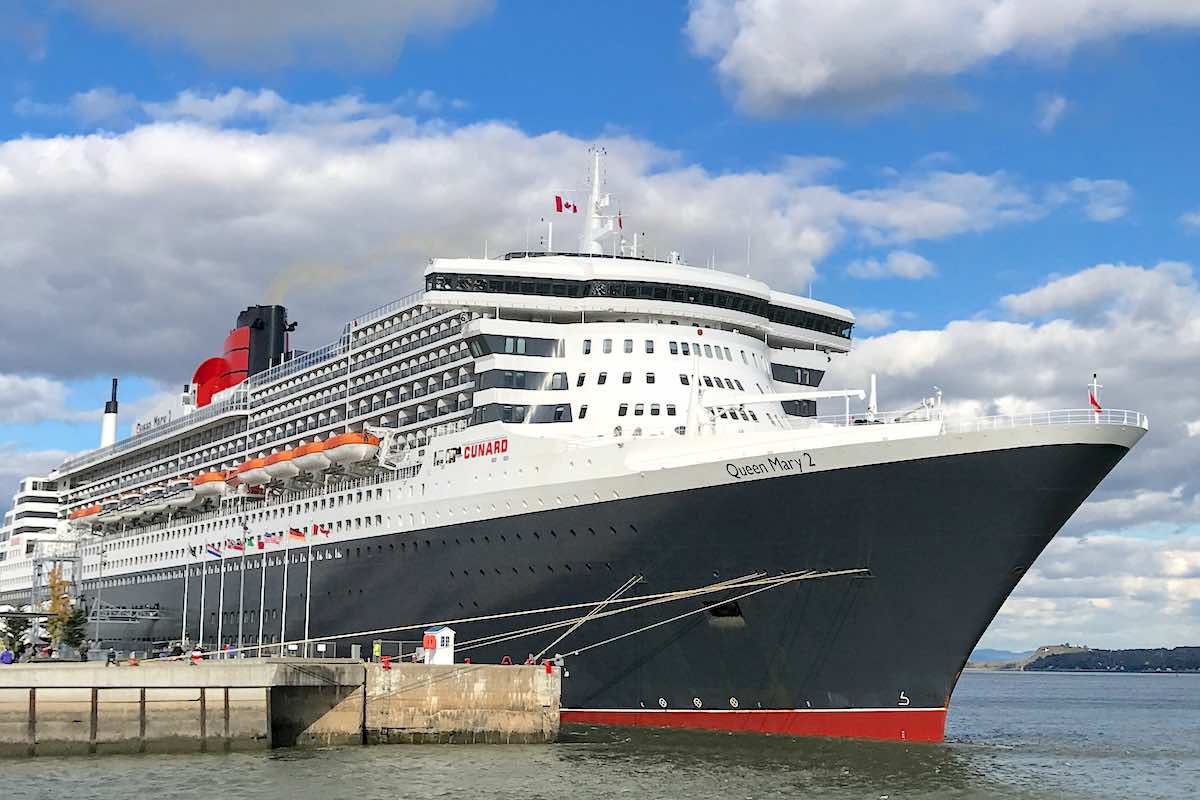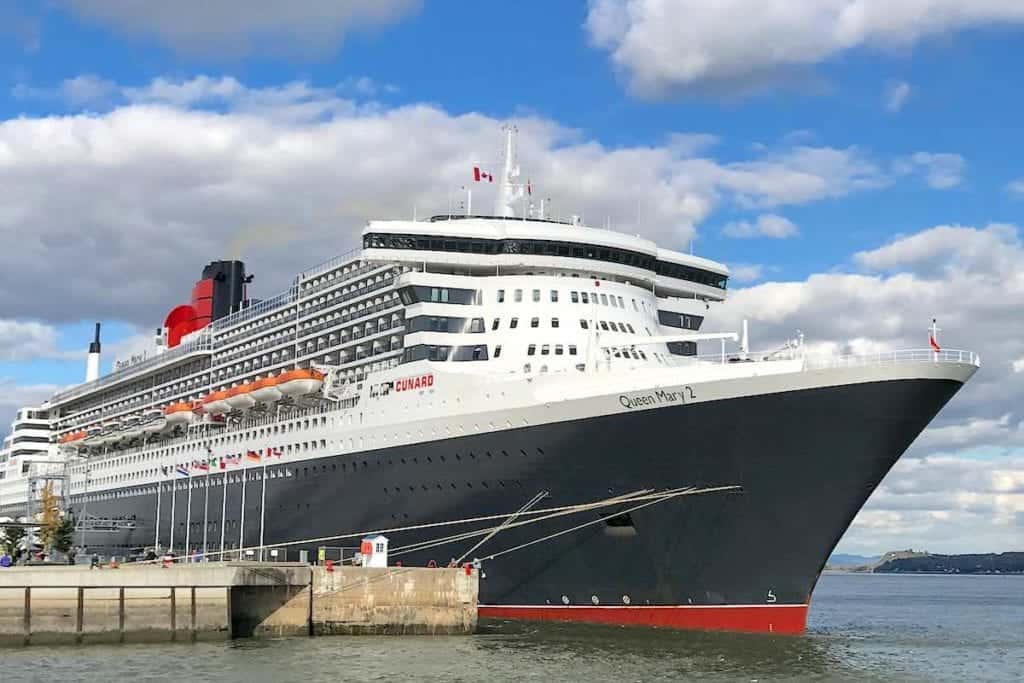 Holland America
Holland America's Black Friday Sale offers up to 40% off select 2022-24 cruises plus prepaid Crew Appreciation, a.k.a. gratuities. Choose from select 2022, 2023 and 2024 voyages that depart after December 1, 2022. Offer excludes their Grand World Voyages and any cruise that's less than 5 days.
Offer expires on December 1, 2022.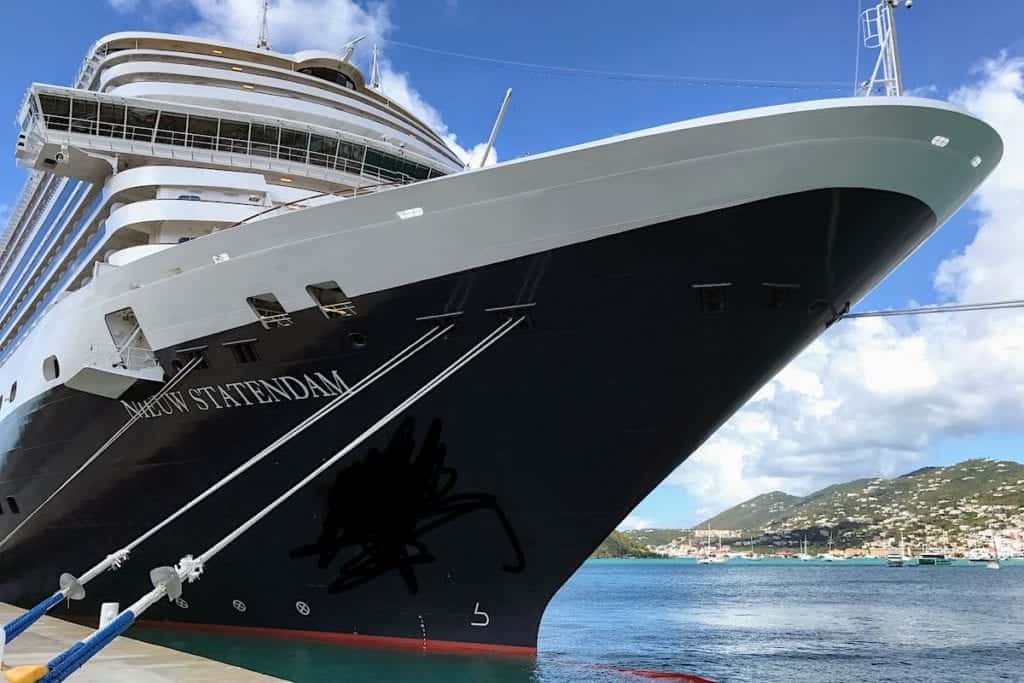 Hurtigruten
Hurtigruten, one of my favorite expedition cruise lines, has a 50% off Black Friday Sale. Destinations include Antarctica, Norway, Greenland, Iceland, NW Passage, Alaska and more.
The sale applies to bookings created November 21-30, 2022, for select departures in 2023 through 2025. You may book either Hurtigruten Expeditions cruises or Hurtigruten Norwegian Coastal Express voyages.
MSC
Italian family-owned MSC has a very aggressive Black Friday Sale. They're offering up to 40% off, free Drinks, free Wi-Fi, and up to $200 onboard credit. Destinations include Caribbean, Bahamas, Bermuda, Northern Europe, the Mediterranean and more.
Offer ends November 25, 2022.
Norwegian Cruise Line
Norwegian Cruise line is once again billing their Black Friday Sale as their "Greatest Deal Ever." This year, their deal includes 2nd passenger goes FREE. There's open bar, free specialty dining, WiFi and shore excursions credits.
Plus, free roundtrip airfare for your second guest. You have until December 5, 2022 to book your cruise.
Oceania
Oceania, if you're not familiar, is considered a luxury cruise line also known for their cuisine. Oceania's ships range from 684 passengers to 1,250, making Oceania a perfect in-between ship size.
This year, Oceania's Black Friday sale offers free gratuities up to $500. This offer expires on November 30, 2022..
READ NEXT: Are Cruise Line Beverage Packages Worth the Money?
Princess Cruises
Princess Cruises is offering 60 cruises priced under $60 per person per day. Plus they're offering hundreds of additional departures for under $100 per day per person. These fares do not apply to singles or third/fourth-berth guests. In addition, this offer has limited space, so don't wait til the very end of the sale.
Running through November 28, Cyber Monday, your cruise deposit is only $1 for any cruise at least 90 days away from sailing date.
Offer valid on new bookings reserved between November 22, 2022 and November 30, 2022.
Regent
Regent Seven Seas Cruises, another uber-luxury all-inclusive cruise line, has a Black Friday cruise deal with a $300 Shipboard Credit per suite. In addition, add to your 2023 Europe voyage with a free pre- or post-cruise land program. Offer applies to 57 select voyages in 2023.
Book by November 30, 2022.
Royal Caribbean
Royal Caribbean has an Early Access Black Friday sale going on right now. Their deal says up to $600 off plus 30% off all cruises. Kids sail free on select, new bookings made between November 17 – 30, 2022 on sailings departing on or after December 17, 2022 – April 30, 2025.
Seabourn
Seabourn has their "Black Friday Sail" with a 15% savings on Seabourn voyages through summer 2024, an average savings of $3,000USD per suite. Offer is good for select 2023 & 2024 sailings, including their newest expedition ships.
Book by December 5, 2022.
SeaDream Yacht Club
Not too much Black Friday cruise sale info available on their site except to mention their "Sail Away" savings of $1,000 discount per stateroom on select Caribbean cruises. Must book by Dec. 22.
Star Clippers
Star Clippers Black Friday cruise deal is a sale of 15% off select sailings onboard two of their authentic tall sailing ships, Star Flyer and Star Clipper.
Good for 15% off select 2023 and 2024 sailings onboard Star Flyer and Star Clipper. Cruise the warm waters of the Eastern and Western Mediterranean in the summer. Then in the winter Star Flyer moves to the Caribbean while Star Clipper heads to Central America between Costa Rica, Panama and Nicaragua.
Bookings must be made between November 25 and December 15, 2022 to qualify for the Black Friday deal. Offer is good for guests residing in North, Central and South America only.
UnCruise Adventures
UnCruise, a small ship cruise line with only 9 vessels and passenger counts that range from 84 to 22 guests has a pretty darn good Black Friday sale. Beginning on November 23, 2022, for their 2023 cruises to Alaska, they're offering $1500 per cabin on select Alaska Awakening Adventures Spring April 17th to May 13th. Save on additional dates in Alaska April, 7, 14, 21, 23, 29, and May 6, 7, & 13th.
Savings also apply to their Costa Rica and Panama cruises. Book between from Nov. 23rd to Nov 29th and receive a $200 shopping credit to their online gift shop and buy your adventure gear.
Viking
While not an official Black Friday cruise sale, Viking has timely offers that coincide with Black Friday.
For their 2022-2024 Europe river cruises, they're special savings plus free international airfare for their 2022-2023 Grand European Tour and European Soujourn departures. Book by November 30, 2022.
Viking's 2022–2024 ocean cruise deal applies to reservation made by November 30, 2022. This offer includes special savings plus airfare from $299 on cruise departures for their Grand Hawai'i & Polynesia and Hawai'ian Islands Sojourn in 2022, 2023 and 2024. Also must be booked by November 30, 2022
Windstar
If you've ever wanted to cruise aboard a computer-driven masted sailing ship or a powered smaller ship, Windstar's Thanksgiving and Cyber Monday Deals might be your ticket.
Windstar has their Thankful for Travel One Week Sale running from November 22–29. This includes a "Pick Your Perk" of
One free pre- or post-cruise Easy Stays hotel night, OR
Up to $1,000 Onboard Credit, OR
Free upgrade to an All-Inclusive Fare for Premium Suite guests, featuring Wi-Fi, unlimited beer, wine & cocktails and all gratuities.
PLUS a reduced deposit of 5% on all Staterooms and Suites. Cruises start at $2,499 per guest.
Book by November 29, 2022.
Read the Fine Print on Black Friday Cruise Deals
THE FINE PRINT. Know the "book by" dates so you don't lose the opportunity. Also, Black Friday cruise ship deals and discounts may not apply to every cruise lines' departure dates. Read the fine print. Then start planning your cruise!
I'm the editor and creator of CruiseMaven.com, a solo traveler cruising the world on waves and wheels, collecting recipes along the way.  I hope my articles and photos entertain, advise and inspire you to travel the world without flying.  Take a breath…stop for a local meal and a glass of wine along the way.