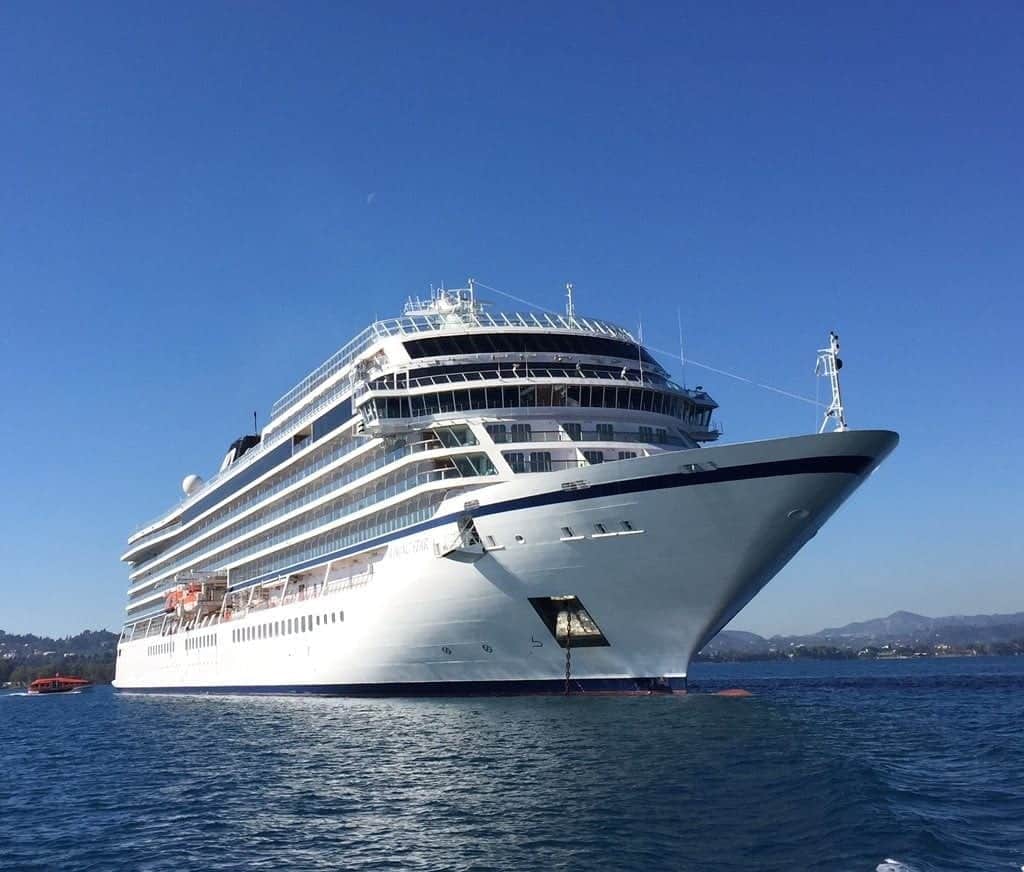 Viking Ocean Cruises adds 36 new destinations in 2017 – 2018
From rivers to oceans, Viking is growing every year. With growth comes the ability to expand horizons and in this case, 36 of them! Viking Ocean Cruises has announced 10 new itineraries with 36 new ports of call rolling out in 2017 and 2018.
Included in the varied itineraries is a port call to Havana, Cuba when the Viking Sun heads out on a special eight-day western Caribbean cruise in December 2017. The new itineraries also extend throughout Europe, the Americas and Caribbean.
"As we continue to grow our fleet, we have more opportunities to offer guests new and different options for experiencing the Viking way of destination-focused cruising, an approach that is completely unique in the industry," said Torstein Hagen, Chairman of Viking Cruises. "Our guests are experienced travelers who are curious about the great art, history and cultures of the world, which is why we design our ships and itineraries to help immerse them in the destinations they visit."
New 2017-2018 Itineraries
The new itineraries depart from major cities around the world including Bergen, London, New York, Puerto Rico, Venice and more for cruises that range from eight- to 22-days. Here are the new itineraries:
Trade Routes of the Middle Ages
From Bergen to Barcelona on Viking Star departing September 2017 and May 2018. During this 15-day itinerary, guests will explore a total of seven different countries and 10 ports including Amsterdam, Paris, and two ports each in England, Portugal and Spain.
Venice, the Adriatic and Greece
Aboard Viking Sun and Viking Spirit, October 2017 and July – August 2018. Cruise to four countries and seven cities along the Adriatic Sea coast from Venice, Italy to Athens, Greece. The eight-day itinerary starts with two days in Venice then onto Croatia, Montenegro and ancient sites of Greece.
South America and the Caribbean
Round-trip San Juan on Viking Sea and Viking Sky from October through December 2017 and January through March 2018. This 11-day itinerary visits six countries and seven ports. Cruise from San Juan, Puerto Rico to Santo Domingo in the Dominican Republic and then visit Aruba and Curacao. This itinerary will also call on ports in South America including Cartagena and Santa Maria, Columbia and Venezuela's capital, Caracas.
New York, Bermuda and the Western Indies
Cruise one-way from New York to San Juan on Viking Sea and Viking Sky, October 2017 and September 2018. This 15-day cruise visits a total of nine countries and ports. Beginning with Bermuda and continuing on to Guadeloupe, St. Kitt's, St. Martin, St. Thomas and more to be determined.
Iconic Cities of the Western Mediterranean
From Barcelona and Rome aboard Viking Sun and Viking Spirit from November – December 2017 and January – February, April, July and September 2018. This eight-day Mediterranean itinerary explores iconic ports including Barcelona, St. Tropez, Monte Carlo and cities throughout the rolling hills of Tuscany and then Rome.
Central American Shores and Cuba
Round-trip Miami to Miami on Viking Sun, December 2017 to the western Caribbean. During this eight-day itinerary through four countries and five ports the ship will spend two days in Havana, Cuba. Other ports of call include Cozumel, Mexico and Belize City, Belize and a visit to irrepressible Key West.
From the Caribbean to the Amazon
Round-trip from San Juan on Viking Sea, December 2017. This is a wonderful opportunity to cruise to the Amazon from the Atlantic Ocean. A 22-day cruise experience includes ports throughout the Caribbean and South America, including sailing up the Amazon River to the cosmopolitan city of Manaus, Brazil, in the middle of the Amazon jungle. Other ports include Îles du Salut, French Guiana, plus three river ports in Brazil, Barbados, St. Lucia, Antigua, St. Thomas and back to San Juan.
Southern Mediterranean Discovery
From Rome to Barcelona on Viking Star, December 2017; January – March 2018. An eight-day cruise through the southern Mediterranean, to Sicily and Sardinia. Also visit more exotic ports of  Tunis and the Casbah of Algiers, before ending the cruise in Valencia and Barcelona, Spain.
British Isles Explorer
From Bergen to London aboard Viking Sun, May and August 2018.
Explore the British Isles from north to south on a 15-day cruise to the remote Viking outposts of Shetland and Orkney Islands, the legendary Scottish Highlands, uniquely beautiful Wales, and the vibrant cities of Dublin, London, Bergen and more.
Italian Sojourn
From Rome to Venice with Viking Sun and Viking Spirit from April and July-August 2018. A total of seven ports between Italy and Croatia, begins in Rome and continues onto Naples and across to Sicily to take in views of Mt. Etna and the Mediterranean. A special visit includes UNESCO World Heritage Sites in Bari, Italy and Sibenik, Croatia. This eight-day itinerary culminates in the picturesque Venice port.
World Cruise
Viking's fourth ship, Viking Sun, will set sail on its maiden voyage from Miami in December 2017 for the Viking Ocean Cruises' first-ever world cruise of 141-days and visits five continents, 35 countries and 66 ports. The World Cruise comes to its conclusion after it cruises up the Thames River in London and overnights in Greenwich.
Viking's third and fourth ships, Viking Sky and Viking Sun, are scheduled for delivery in early and late 2017, respectively. Viking Spirit will be delivered in 2018 and a yet-to-be-named sixth ship will be delivered in 2020.
PIN THIS FOR LATER!
I'm the editor and creator of CruiseMaven.com, a solo traveler cruising the world on waves and wheels, collecting recipes along the way.  I hope my articles and photos entertain, advise and inspire you to travel the world without flying.  Take a breath…stop for a local meal and a glass of wine along the way.