Watch live as the Duchess of Cambridge christens the new Princess cruise ship, the Royal Princess
Thursday, June 13, is the big day.  Not only will there be almost 2,000 invited guests at the Ocean Terminal in Southampton to witness the christening of the new Royal Princess, Princess Cruises fans around the world can take a virtual part in the ceremony and festivities via live streaming.  It's easy – just go to Princess.com and witness all the pomp and circumstance as Princess Cruises welcomes this new ship into their fleet.
The live streaming from England will begin at 11:15am (local time) from Southampton which equates to a very early 6:15am eastern time in the U.S and 3:15am on the west coast.  Too early? The streaming will be recorded so you can watch the ceremony on your own schedule.  Or should I say shed-ule?
After The Duchess breaks the bottle of champagne against the ship's hull in a traditional ship-naming ceremony , the event continues with performances by British pop singer Natasha Bedingfield, the Mass Ensemble Orchestra, the Band of Her Majesty's Royal Marines Portsmouth and The Pipe Band of 1st Battalion Irish Guards.
"We know this ship has generated a great deal of interest around the world, and that many people are interested in seeing the amazing ceremony and the christening by The Duchess," said Jan Swartz, Princess Cruises executive vice president. "So, no matter where you are, you can watch the festivities live online – or can choose to play it back later."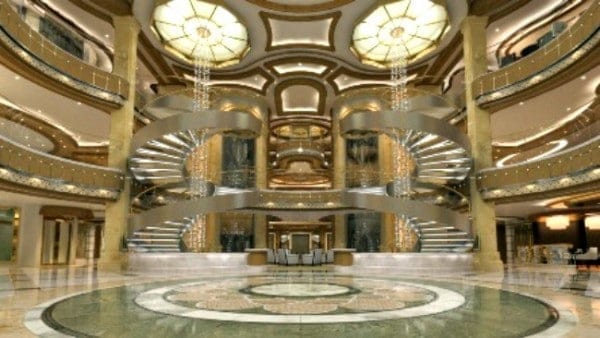 A bit of info on the 3,600 passenger Royal Princess: you'll find a larger atrium than on the other Princess vessels.  This multi-story atrium features Sabatini's, Princess Cruises' signature Italian restaurant located next to Vines, the wine bar which will now offer  "Sabatini's Bites," little gourmet Italian snacks to enjoy with your wine.
Stroll across the SeaWalk, a glass-bottom pathway that curves twenty-eight feet beyond the edge of the ship and almost 130 feet over the ocean.  This and more information about the ship can be found at www.princess.com/royalprincess.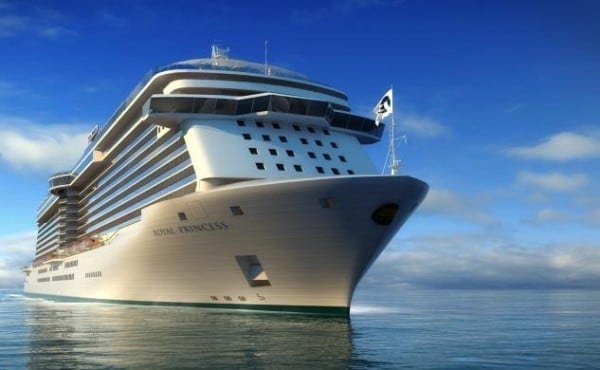 Following the day's festivities, the Royal Princess will sail from the Ocean Terminal in Southampton on two short preview cruises then heading south for a series of Mediterranean cruises throughout the summer. After a  fall transatlantic crossing the Royal Princess will begin Eastern Caribbean cruises from Port Everglades in Ft. Lauderdale.
What are you waiting for?  Don your fanciest fascinator and take part in the Thursday's happenings on your computer.  Keep up with the entire ceremony and after-party on Twitter by using the #RoyalPrincess hashtag.
Photo credit: Princess Cruises
Sherry is editor and creator of CruiseMaven.com. An expert on ocean and river cruises plus trains in the US and Europe, Sherry's goal is to share her experiences to entertain, inform and inspire readers to travel the world.