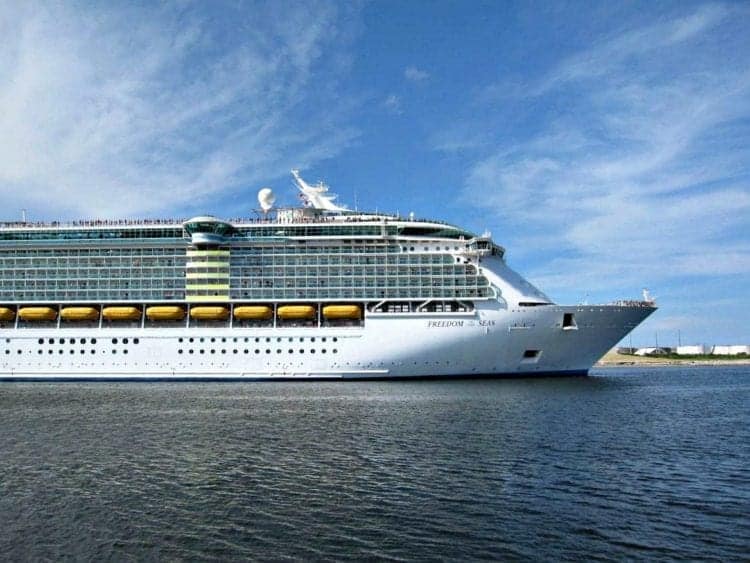 It's going to be more expensive to buy a Royal Caribbean drink package
Royal Caribbean is about to increase the price of its three drink packages, beginning next year and on all sailings. While not huge, it's definitely worth knowing.
Starting on January 1, 2019, if you want to purchase the Deluxe Royal Caribbean drink package (with unlimited everything), the new cost will vary depending on where you're sailing. Expect the new prices to range from $63 to $70 per person per day, an increase from $57 to $63 pppd. You'll get practically unlimited options that include cocktails, beer, wine by the glass, non-alcoholic beverages including juices and soda, premium coffee, tea, and bottled water. You'll also receive a 40% discount on bottles of wine under $100 and 20% discount on bottles of wine over $100.
The Premium Royal Caribbean drink package that includes premium coffees and teas, bottled water, fresh-squeezed juices, non-alcoholic cocktails, plus fountain soda with a free Coca-Cola® souvenir cup will be a flat $29 per person per day, no matter what ship or itinerary. Previously, the cost could vary from $26 to $29 pppd.
Royal Caribbean's Classic drink package with a selection of unlimited fountain soda refills and a free Coca-Cola® souvenir cup will run you $12.99 per person per day, again, with no variation of ship or itinerary.
Keep in mind that in addition to the cost of the drink package, Royal Caribbean adds an 18% gratuity to all purchases.
Drink package restrictions
As you might expect, Royal Caribbean does not want these drink packages shared among guests. Therefore, according to Royal Caribbean's website, "all packages are for single guest use and cannot be shared by multiple people. Any guest wishing to purchase an alcoholic beverage package must do so for all guests of legal drinking age in the same stateroom." And last but not least,  only one beverage per guest will be served with the order.
How to save on the package cost
If you'd like to save money on a drink package, Royal Caribbean offers up to a 30% discount if purchase at least 72-hours before your cruise departure day.
Royal Caribbean isn't the only cruise line to increase their drink package prices. This year, Norwegian raised the price of their top unlimited beverage package. Earlier, Carnival raised the cost of their package last year. When one cruise line bumps up a price, like lemmings to the sea, all three of the Big Three mainstream cruise lines follow suit.
I'm the editor and creator of CruiseMaven.com, a solo traveler cruising the world on waves and wheels, collecting recipes along the way.  I hope my articles and photos entertain, advise and inspire you to travel the world without flying.  Take a breath…stop for a local meal and a glass of wine along the way.