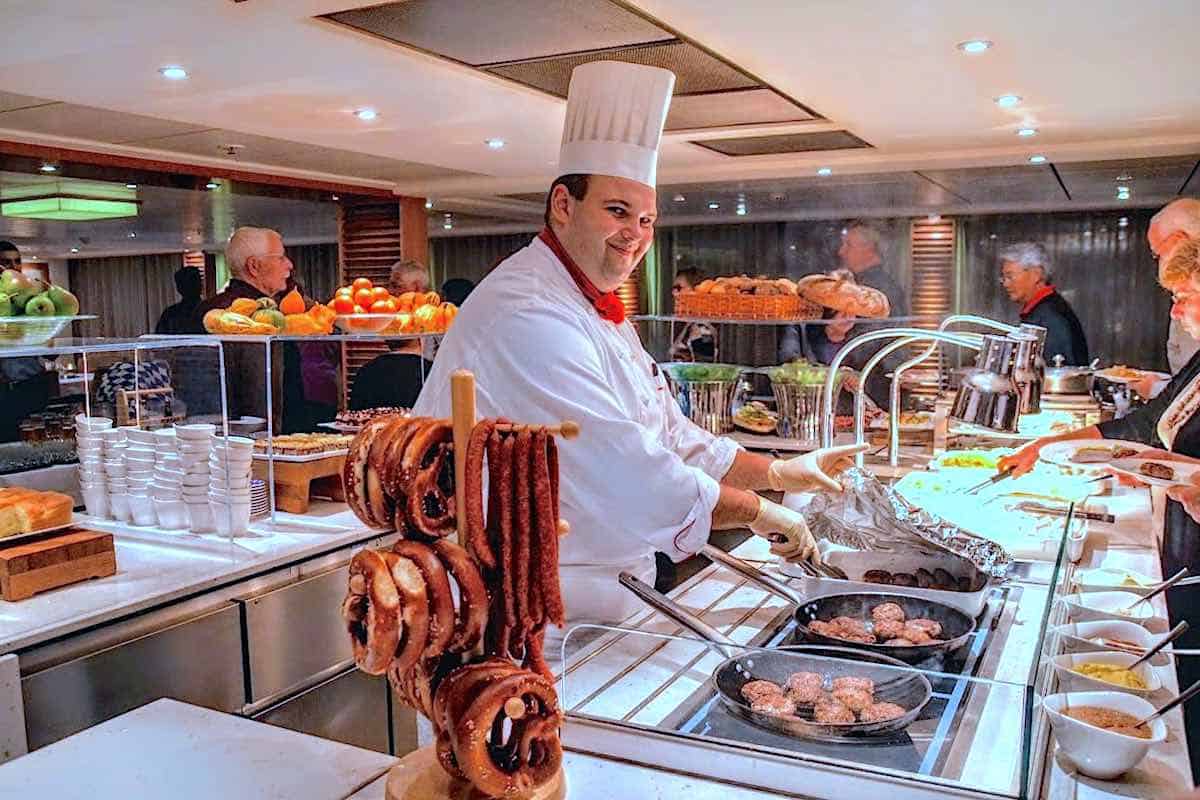 River cruise cuisine generally reflects the region and itinerary. Guests on a Europe river cruise will experience European-inspired cuisine influenced by the towns and cities along the way. While a vibrant European culinary influence prevails, guests can always order a plain grilled chicken breast and a baked potato, if they prefer. Those with dietary needs should contact their cruise line who will then notify the ship of your requirements. Low or no sodium, gluten-free, vegetarian and even vegan requests can be accommodated.
You'll find breakfast and lunch are extensive buffets and there's also an à la carte menu. The breakfast buffet has all that you'd expect at a fine hotel; fresh fruit, cheeses, sliced meats, yoghurts, fresh baked breads and homemade muesli, hot and cold cereals plus eggs cooked to order. Some cruise lines even have complimentary mimosas with chilled prosecco. Regular and specialty coffees are available as are tea and juice.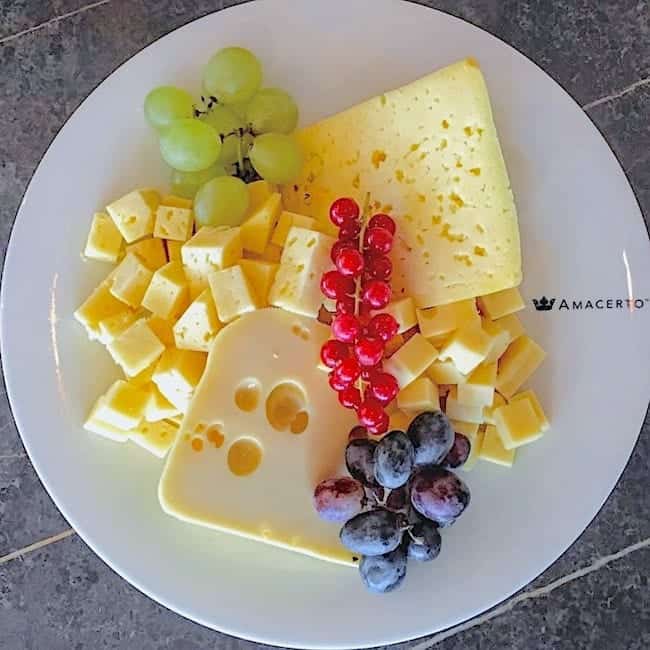 Lunches feature a very comprehensive hot and cold salad buffet with everything available that you can possible put in a salad. One or two soups are offered plus again there's the option to order from a menu. For dessert, head to the dessert station where there's always some kind of chocolate baked goodie plus ice cream. Almost every cruise line now offers complimentary wine and beer at lunch.
Dinners usually begin promptly at 7PM, unless of course there is a special evening shore excursion planned. For example, if an evening Mozart concert is offered in Vienna, dinner may be a little earlier to allow travel time to the concert hall. Dinners are all ordered from a menu and include soup, salad, starter, entrée and dessert. By the end of your cruise, you may find yourself ordering only one or two options! Wine, beer and soft drinks are complimentary.
Meals are served in several locations onboard including the main dining room, an alternative specialty restaurant generally at the aft of the ship, lighter fare in the lounge and/or on the sun deck. When docked until late at night, some passengers choose to venture into town and enjoy a meal at a local restaurant.