The Ethisphere Institute has awarded the prestigious Ethics Inside® Certification for 2012-2013 to Holland America Line and Seabourn. This certification recognizes both cruise lines as one of 2012 World's Most Ethical Companies by Ethisphere Institute, the leading business ethics think-tank.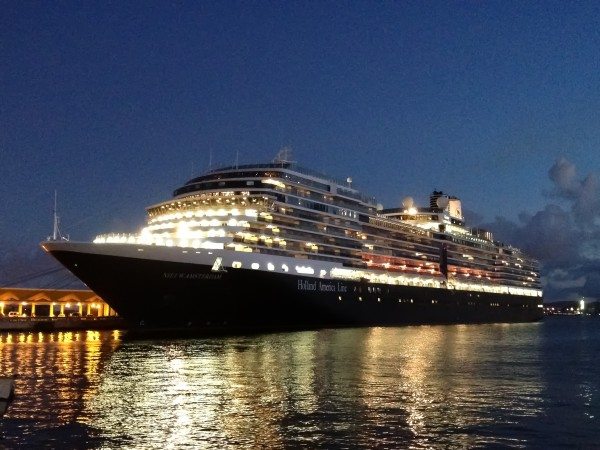 This is the first year that the cruise companies have been honored for promoting the highest of ethical standards. Out of a record number of nominations for the award, Holland America Line and Seabourn secured their spots on the list by implementing and maintaining upright business practices and initiatives that are instrumental to each company's success, benefit the community and raise the bar for ethical standards within the industry.
The World's Most Ethical Company awards come on the heels of Holland America Line and Seabourn earning the coveted Ethics Inside® Certification from the Ethisphere Institute in December. Both cruise lines completed the certification process in 2011 and were awarded certification for 2012-2013. HollandAmerica Line and Seabourn's leading compliance and ethics program and environmental stewardship were two of several noteworthy components of their Ethics Inside Certification.
Vice President, General Counsel and Chief Ethics Officer Kelly Clark accepted the 2012 World's Most Ethical Companies awards on behalf of Holland America Line and Seabourn at an event in New York onMarch 15. "This is an incredible honor," Clark said, "particularly because we're the first company in our industry to be named to the World's Most Ethical Companies list." Clark explained that Holland America Line and Seabourn were nominated for the award by Corpedia, a leader in governance, risk and compliance education that's a strategic partner of the Ethisphere Institute. "We received an extremely high score for a first-time submission when we applied for Ethics Inside Certification," Clark said. "Corpedia was impressed enough to submit our name for the World's Most Ethical Companies award. To be recognized with these back-to-back honors is a reflection of our commitment to ethics."
"This distinction is founded not only on the strength of Holland America Line and Seabourn's current ethics and compliance programs, but on the organization's continuing efforts to improve. Holland America Line and Seabourn are also recognized for their strong emphasis on workplace health and safety, community engagement and going beyond basic environmental compliance with active support of marine environment and biodiversity. A great example of industry leadership is a software package to prevent whale strikes by ships that Holland America Line developed and makes available to the entire shipping industry free of charge," said Robert Leffel, director of Compliance Advisory Services for Corpedia, a licensed Ethisphere Institute credentialing partner.
Source and Photo Credit: Ethisphere, Sherry Laskin.
I'm the editor and creator of CruiseMaven.com, a solo traveler cruising the world on waves and wheels, collecting recipes along the way.  I hope my articles and photos entertain, advise and inspire you to travel the world without flying.  Take a breath…stop for a local meal and a glass of wine along the way.