If you're curious about the new Holland America onboard activities and enrichment programs being added to the fleet, read on.
Holland America will have activity specialists and new facilities to offer guests an expanded array of onboard programs.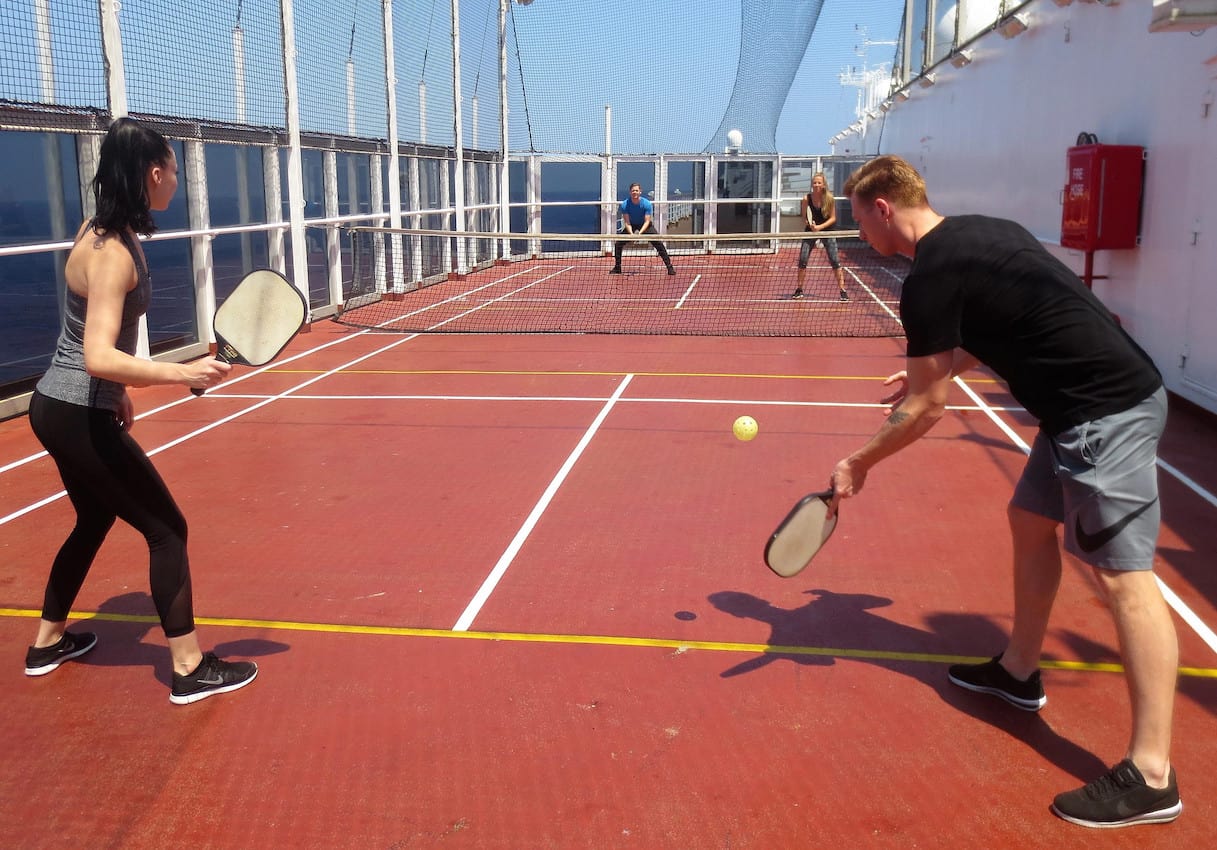 Holland America Adds Sports and Activities Directors to All Ships
The cruise line will have a sports director and an arts and crafts instructor on every ship. There will also be new art studios and updated libraries.
Holland America will add these new permanent shipboard team members on all of their 11 ships, between March and April 2023.
In addition, Holland America Line is also adding sports facilities, game rooms and libraries throughout the fleet over the next few years.
"Activity experts have been a highlight of our long-cruise programming for years," said Michael Smith, senior vice president guest experience and product development for Holland America Line. "As we look to enhance the guest experience on every cruise no matter the length, we're excited to expand many of those programs to all ships, all the time."
Sports directors will encourage guests of all ability levels to participate. There will even be "Tai-Chi for Everyone" sessions each morning at sea.
As part of Holland America's partnership with the Professional Pickleball Association, sports directors will host tournaments and provide instruction for beginners.
Sports directors also will hold games and tournaments for a variety of sports, including basketball, ping-pong and cornhole. Classic cruise games, such as ladder ball and shuffleboard, will also be included in the fun.
Get Creative
The arts and crafts instructor will hold painting, drawing, and coloring classes in a new art studio. The expanded program will also feature crafting and needlework lessons plus the addition of a "Yarn Wall."
Painting classes will be available with and without libations. Similar to land-based Sip and Paint classes that seem to invoke more artistic creativity and camaraderie.
Libraries are Back!
In a throwback move, Holland America will add updated libraries throughout the fleet in 2023 and 2024. There will be a collection of over 250 titles comprised of a wide range of contemporary popular fiction, mystery, young adult and short stories.
The new books will complete the more than 1,500 book collection on each ship. Board and card game rooms are being expanded with more games and puzzles for everyone to enjoy.
I'm the editor and creator of CruiseMaven.com, a solo traveler cruising the world on waves and wheels, collecting recipes along the way.  I hope my articles and photos entertain, advise and inspire you to travel the world without flying.  Take a breath…stop for a local meal and a glass of wine along the way.