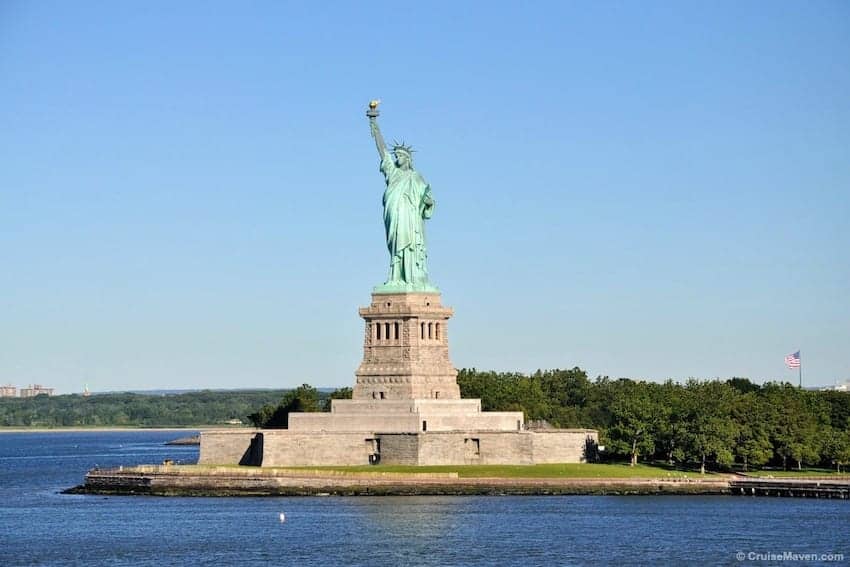 Cunard has partnered with The Statue of Liberty-Ellis Island Foundation on its crowdfunding campaign to help build the new Statue of Liberty Museum on Liberty Island. Scheduled to open in 2019, the new museum will tell the Statue of Liberty's story, explain how the statue evolved from national monument to global icon, and house the original Statue of Liberty torch.
The partnership makes sense, especially when you know that Cunard played a critical role in the immigration movement to the US in the late 1800s. One in five immigrants who came through Ellis Island arrived on a Cunard liner.
Beginning on July 4th, donations made during the month-long campaign will go toward the fundraising initiative being led by the Foundation and campaign chairperson Diane von Furstenberg.
See later: What to Expect on a Queen Mary 2 Transatlantic Crossing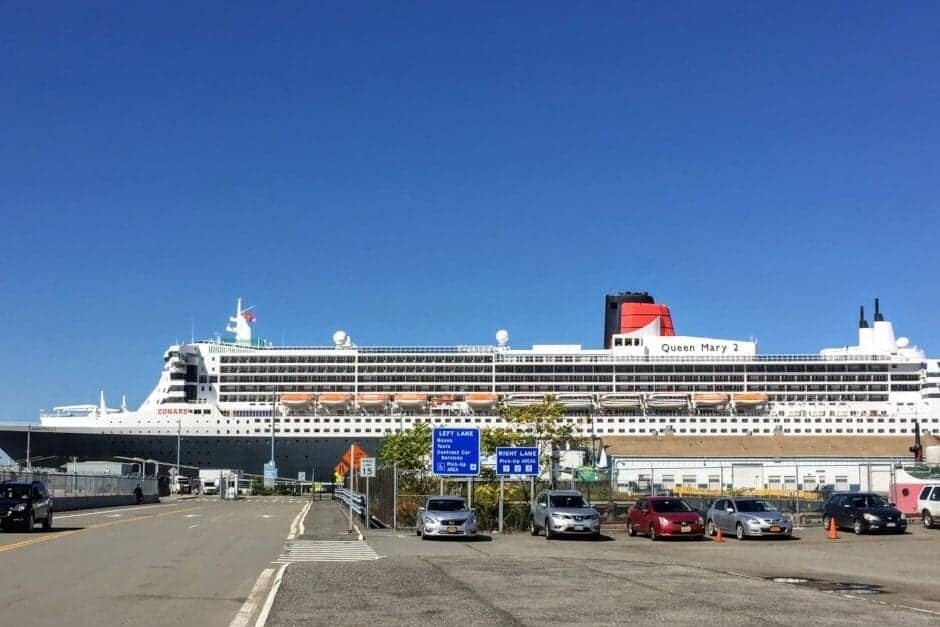 As encouragement and a thank you for contributions, the first person who donates $10,000 receives a Transatlantic Crossing for two on Queen Mary 2, including airfare. The first person who donates $5,000 receives a private tour and lunch for two in the Britannia restaurant onboard Cunard's flagship ocean liner Queen Mary 2 while the ship is docked in New York and also includes airfare for two to New York. The first 100 people to donate $18.86, (the year Lady Liberty was dedicated), receive an exclusive branded Cunard Desktop Notepad engraved with the iconic Cunard crest. Donors must select the exclusive perks on the campaign page.
Donors Names Recorded in the Museum
Everyone who gives the symbolic donation of $18.86 or more will also have their name permanently recorded in the Founders Registry, a digital donor list on display in the museum on Liberty Island and on the museum's websites, and be collectively recognized in the Founders Star on the Liberty Star Mural in the Museum.
In celebration of their storied history and role in the immigration movement, Cunard is offering a Journey of Genealogy Crossing, offering guests the opportunity to trace their family history on flagship liner Queen Mary 2 while sailing across the Atlantic. The seven-night Transatlantic Crossing, November 4-11, 2018, will feature a variety of experts in genealogy and assist guests in learning more about their heritage.
For more information about the Statue of Liberty Museum or visiting Liberty Island go to http://www.statueoflibertymuseum.org.
I'm the editor and creator of CruiseMaven.com, a solo traveler cruising the world on waves and wheels, collecting recipes along the way.  I hope my articles and photos entertain, advise and inspire you to travel the world without flying.  Take a breath…stop for a local meal and a glass of wine along the way.