Vantage Deluxe World Travel as its formal name is a multifaceted travel company that offers river cruises, expedition, and small-ship ocean cruising plus land tours. Vantage originally started in 1983 offering trips to Australia and New Zealand.
Then in 1996, they expanded their company and began to market Europe river cruises to North Americans. Vantage is headquartered in Boston and operates cruises across all continents.Of 21 ships in operation, Vantage owns only three, and charters the rest of their fleet. Most tours and cultural enrichment are included in the fare, which makes Vantage's sailings a good value option.
Vantage River Cruise Review and Ship Profiles
Geared toward middle-aged vacationers, Vantage has also made a name for itself amid the solo traveler community with waived or low single supplements for single cabins. Vantage has events for solo cruisers, along with roommate matching services.
On a side note, we expect Vantage to continue to make a play for the expedition cruise space after its two new-builds Ocean Explorer and Ocean Odyssey.
Vantage River Cruise Ships
Five of Vantage's river ships, some of which are owned by CroisiEurope, operate in Europe. The line's all-suite Nile river ship, Nebu operates in Egypt and is the cruise line's first owned ship in Africa.
Vantage runs one other chartered river ship in Africa, CroisiEurope's African Dream. Century Legend sails the Yangtze River in China and is owned by a Chinese company.
Vantage Ocean Ships
The six small-ship ocean vessels sailing in Europe are owned by Hurtigruten, with another Hurtigruten vessel, Roald Amundsen running Vantage charters to Antarctica. Three vessels ply the Mediterranean, from a yacht to a sailing ship, while Metropolitan Touring's Santa Cruz II calls on the Galapagos.
The oceangoing ships chartered from Norway-based Hurtigruten offer about 200 cabins, including some ships with no balconies at all, and the rest as relatively basic with picture windows or portholes; they range from a tight 54 square feet to 322-square-foot suites.
Vantage Expedition Ships
In 2021, Vantage debuted its first owned oceangoing expedition vessel, Ocean Explorer with a sister ship — Ocean Odyssey — set to debut in 2022. Both ships have 77 cabins (an impressive 15 are dedicated solo cabins), accommodating 170 passengers apiece.
Aboard Ocean Explorer and Ocean Odyssey, the majority of cabins will feature a balcony. There are three suite categories (Balcony, Junior, and Captain's). Cabins on Deck 3 will feature porthole windows.
The vessels are Polar Code 6 compliant, which means they are built to withstand "medium first-year ice" and only for summer and autumn operation.
The Vantage Advantage
With so many products, Vantage offers passengers a variety of ship capacities. But the cruise company's focus seems to be set on more intimate experiences, with only river ships and small oceangoing ships in its portfolio — think dozens to hundreds, not thousands of passengers.
Therefore, European river cruises might carry 105 to 248 passengers, depending on the ship. Hurtigruten ships carry about 600 guests each, while CroisiEurope's African Dream carries just 16. That's quite a difference.
Why Choose a Vantage River Cruise
Several of the five river ships in Europe have been recently renovated and up-to-date with tech amenities.
Their river cruise price points are far more attractive than many of the mid-range or luxury river companies. While not considered a budget cruise line, you'll find many of the same conveniences on a Vantage cruise as you would on a premium line.
Though families might think that this is a good way for everyone to experience a Europe river cruise, Vantage isn't known as kid-friendly. The exception would be on a Vantage multigenerational cruise.
Your Fellow Vantage River Cruise Passengers
Traveling with you onboard a Vantage Europe river cruise will be mostly retired Americans looking for a good deal on a river cruise. You'll also find many repeat guests. Vantage has a strong following of dedicated passengers that return year after year. Kind of like summer camp!
Vantage doesn't work with travel agents to promote its brand. Instead, passengers are likely to find their way onto a Vantage cruise through word of mouth or a publicized offer. Alumni groups flock to Vantage river ships and publicize the cruises in member magazines.
Because Vantage prides itself on its offerings for solo travelers, there is usually a large contingency of solo guests, many of whom are female.
Even though children ages 8 and up are allowed onboard, the line caters to adults so there are no specific activities for children available.
Occasionally, you can find special multi-generational sailings attracted to the option of those conveniently adjoining cabins.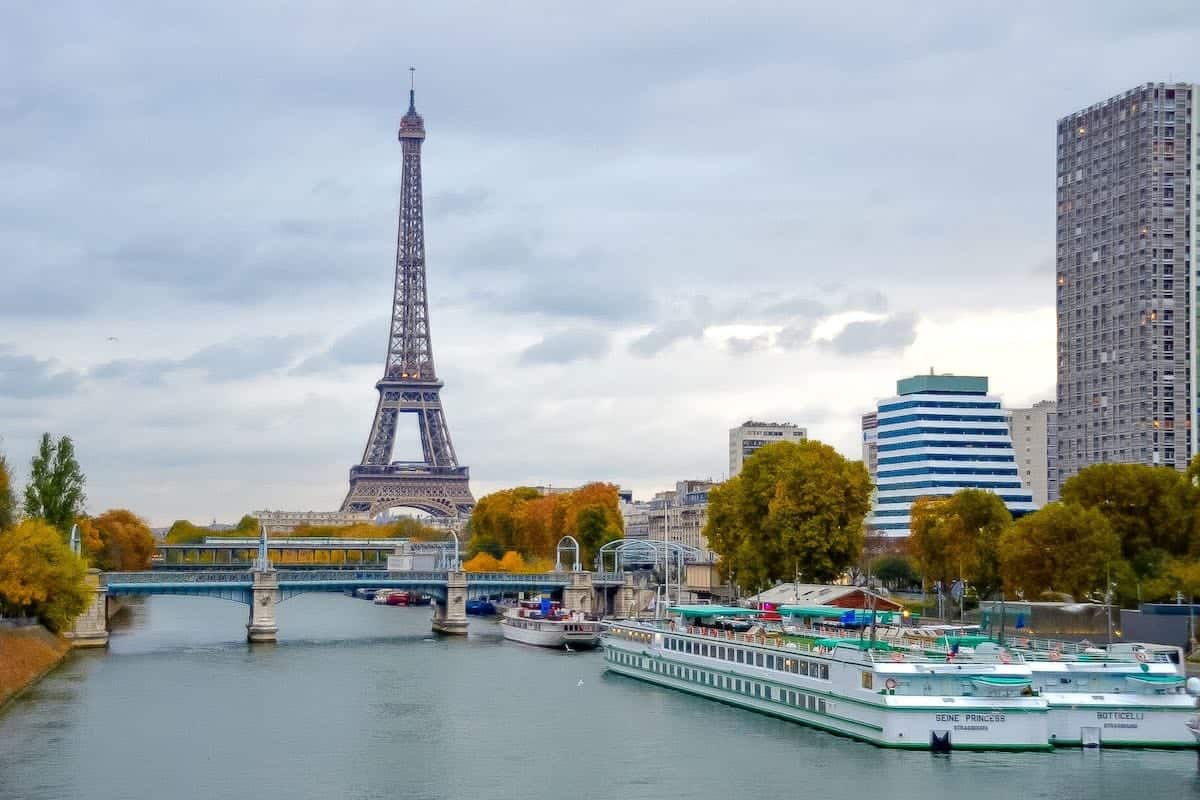 Vantage Europe River Ship Accommodations
Cabin types vary depending on which ship you choose for your Vantage river cruise vacation.
River Splendor

has four cabin types, ranging from 125 to 330 square feet and accommodates no more than 174 guests. The river ship was built in 2013 and refurbished in 2021. Included in the makeover,

River Splendor

now has 14 dedicated solo cabins, six of which have French balconies.

Renoir,

sailing river cruises

in France, was built in 1999 and renovated in 2018. The two-deck ship accommodates 105 guests in its 54 cabins.

Seine Princess

, also for river cruises in France, this mid-sized river ship entered service in 2002 and was refurbished in 2010. The ship can accommodate 138 passengers in 67 cabins.

Crucelake

is Vantage's chartered ship in Russia. Totally rebuilt in 2018 and again refurbished in 2020, the four-deck ship carries up to 248 passengers.

Douro Serenity,

built for sailing the Douro river in Portugal and into Spain, launched in 2017. The ship accommodates 126 passengers on three of its four decks.
Dining on Your Ship
River ships feature single seating dining with a varied menu of American and European cuisine. You can expect a selection of regional or local fare on each sailing depending on itinerary. Complimentary wine, beer, and soft drinks are included with dinner every night on board.
Are There Alternative Dining Options?
Vantage river ships do not have complimentary or fee-based specialty dining alternatives. Occasionally, there may be a small dining "event" on the sun deck.
Onboard Amenities
A big draw in recent years is the availability of bicycles for use onboard many river cruise lines. In addition to a fleet of 20 bikes on each Europe river ship, Vantage has added two Kalkhoff e-bikes, or electric bicycles, to its ship River Splendor.
As on other pricier river cruises, Vantage Europe river ships offer free Wifi, onboard entertainment with local performers as well as an onboard "resident" musician providing music in the lounge. Complimentary coffee, tea and hot chocolate accompanied by freshly baked cookies. Enrichment lectures and cooking demonstrations fill in the time spent cruising between ports.
Vantage also holds special events just for solo travelers. Check the daily planner or ask the cruise concierge for details.
Vantage River Cruises are Best For…
Vantage is suited best for North Americans 50 years and older looking for an adventurous itinerary while traveling on a budget. Vantage is also an excellent choice for solo travelers with so many solo cabins available as well as reduced single supplements on many departures.
Alcohol Included on a Vantage Europe River Cruise
Beer, wine, and soft drinks are generally included at dinner, as well as the occasional hosted cocktail hour. A full bar is available on a paying basis.
Gratuities
Tipping on a Vantage cruise is additional, and not included in the price of the cruise fare. On river cruises in Europe, 10 euros per person, per day is recommended as a standard gratuity amount for crew. Gratuities are paid at the end of the cruise.
On a Russia river cruise, gratuities are suggested to be paid in rubles and also at the end of the voyage.
To Recap, Where Vantage River Cruises Go
Vantage covers a lot of ground, with ships across all seven continents. If you hone in on their river cruises, you'll find that their itineraries are in concert with all of the other river cruise lines.
You'll find Vantage river cruises on the Rhine, Main, Moselle and Danube, plus the Seine in France between Paris and Normandy and the Douro river in Portugal and Spain.
Brittany Chrusciel has covered the cruise industry for many years, formerly as Cruise Critic's Destinations Editor, and has been quoted in publications such as Skift, USA Today, and the LA Times. She is a proud alumnus of Semester at Sea, where she circumnavigated the globe while studying writing, Spanish, and political science. Her favorite river cruise experiences so far have been visiting the Christmas markets with her German grandmother, and Portugal's Douro River.