A cruise to Alaska isn't complete without a visit to Banff or Jasper in the breathtaking Canadian Rockies. Long-time family-owned rail operator, Rocky Mountaineer, has a new product to enhance the Alaska cruise experience. Rocky Mountaineer now offers a pre or post cruise package from Seattle or Vancouver to the most beautiful and rugged areas of western Canada.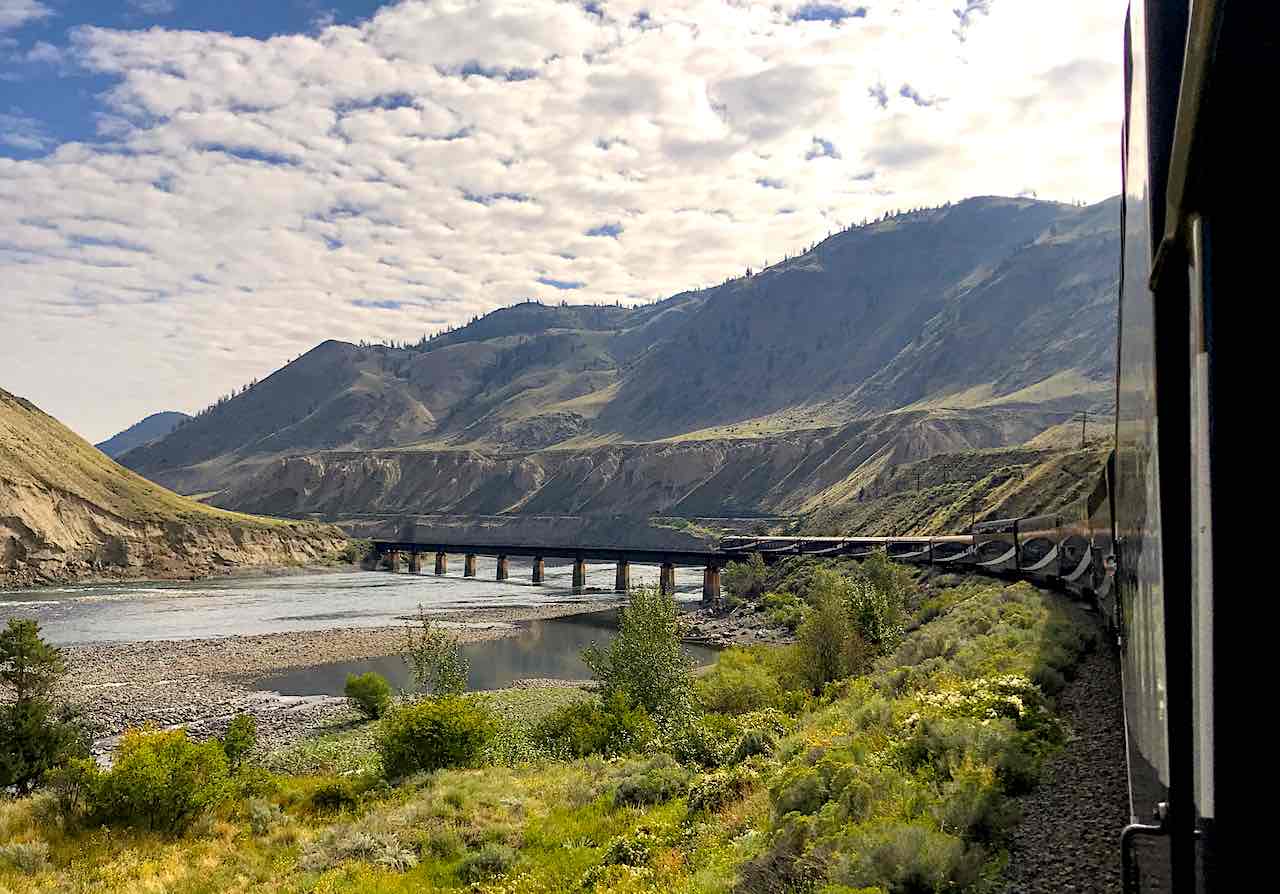 Because the majority of their train passengers also book an Alaska cruise, Rocky Mountaineer teamed up with Holland America to now offer combined cruise, rail and hotel itineraries. This is a great way to enjoy a seamless Alaska and Canadian Rockies cruise/tour experience. The Coastal Passage Tours follow the rails from Seattle to Vancouver and continue on through Kamloops to Banff or Jasper.
Seven to 15 night packages are available. Here is a quick rundown of the 2012 Coastal Passage Tours:
3 day Rocky Mountaineer GoldLeaf Service
7 night Alaskan Explorer Inside Passage Cruise in a Verandah Stateroom
9 breakfasts, 8 lunches 8 dinners
3 nights hotel accommodation
Seattle Highlights Tour
Vancouver Lookout
Rail station transfers in Seattle, Vancouver, Kamloops and Banff or Jasper
Luggage handling and National Park Pass
"With so many of our guests combining a cruise with a trip on Rocky Mountaineer, it's vital that we work as closely as we can with agents and cruise retailers to help them give their customers what they want," said Leslie Peden, Director of Sales at Rocky Mountaineer. "This year we offered over 12 different Rail & Cruise itineraries with Holland America."
Rocky Mountaineer is again the recipient of the "World's Leading Travel Experience by Train" award at the World Travel Awards event, overtaking the legendary Orient Express and South Africa's Blue Train. All five 2012 train routes traverse British Columbia's lush valleys and snow-capped Cascade Mountains and continue on to Alberta's glacier lakes and rugged Canadian Rockies.
There are ten different Coastal Passage Tours available for 2012 plus the option to create your own unique cruise and rail itinerary.
Those who follow my travels know that I don't fly. I've taken day trains and overnight trains across the US and all through Europe. Some trains in Europe actually bill themselves as "luxury" only to discover when I step into my compartment, all I have is a sealed plastic cup of water, a bar of soap and a towel.
Rocky Mountaineer's four French chefs prepare all of their gourmet meals onboard the trains. No packaged and microwaved meals here! Dining cars reminiscent of days past provide comfortable white linen-covered tables, fine china and polished silverware for a truly elegant dining experience.
Don"t go all the way to Alaska for that once in a lifetime trip and not experience one of the most scenic and luxurious train rides in the world. Call your travel agent or visit the Rocky Mountaineer website for more information.
I'm the editor and creator of CruiseMaven.com, a solo traveler cruising the world on waves and wheels, collecting recipes along the way.  I hope my articles and photos entertain, advise and inspire you to travel the world without flying.  Take a breath…stop for a local meal and a glass of wine along the way.