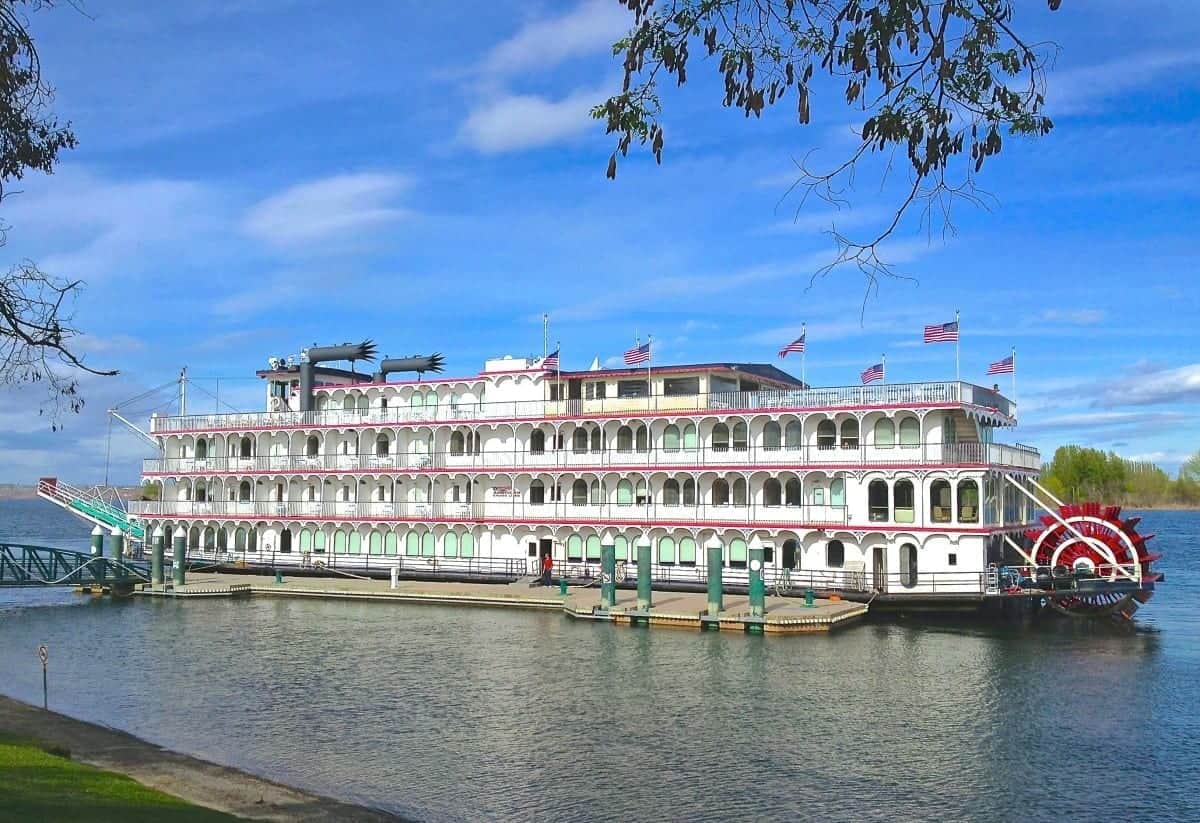 In 2000, the founder of the 1980's American Cruise Lines decided to reinvent and relaunch the original company with the 49-guest American Eagle (which has since left the line). Since then, American Cruise Lines has steadily grown, with a fleet of four small yacht-like cruise ships and four Victorian-style paddle wheelers. Their ships now cruise rivers and waterways in 28 states with 35 unique itineraries.
Ships: 17
How Many Passengers: From 120 – 185 passengers.
Personality: Modern and spacious. Muted colors throughout and lots of windows. All American, English-speaking crew that are friendly and welcoming.
Fellow Passengers: American Cruise Lines is an American owned and operated line with all American crew. Most guests are from the US and Canada. There is a high number of repeat guests on any given voyage, and children are few and far between.
Cabins: Range from 220 sq. ft. to 350 sq. ft., not including Owner's Suites which are quite a bit larger. A large percentage of cabins include balconies with sliding glass doors.
Dining Experience: American Cruise Lines is committed to sourcing meat, fish, and produce from local vendors and farmers' markets as close to the cruise as possible.
Amenities: Ships feature a putting green, fitness center, free wifi, afternoon tea service, evening entertainment, and onboard historians and naturalists for enrichment presentations.
Best For: Older couples, English-speaking guests.
Included Alcohol: Beer and wine are provided during lunch and dinner, as well as during the evening cocktail hour.
Gratuities: Additional, but average $125 per person for a 7-night cruise.
Where They Go: Mississippi River, New England, the Southeast, Columbia and Snake Rivers in the Pacific Northwest & Alaska.
Sarah Bretz, Contributor