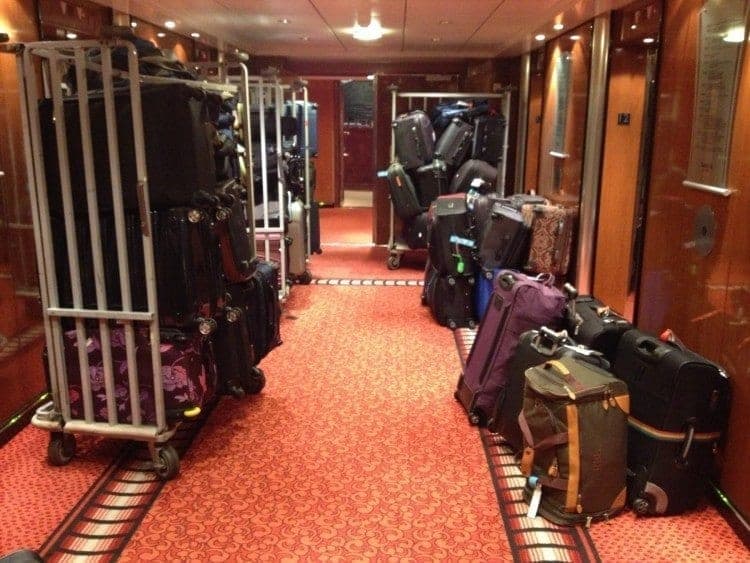 What to pack for a seven-night cruise made easy
You're going for it – you've booked that seven-night cruise, but you have no idea what you need to take. We all know that packing for a vacation can be a time-consuming experience.  Some of us begin well in advance with plenty of tweaking along the way. In reality, packing for any getaway doesn't have to be complicated. Though when it comes to cruises, there are a few things to keep in mind.
You've got seven days to cruise, what do you take? In this situation, one suitcase will do just fine. Some ships might harken back to a bygone age with elegant Art Deco designs and dress codes but long gone are the days of large travel trunks filled with gowns, shoes and hats for every occasion. Nowadays our sense of dress is crossing over – casual can easily be re-jigged to be more formal and visa versa, add a little accessory or two and you're done. So one of the first rules is:
Go light.
A seven-day voyage is the perfect opportunity to travel light. Think about what you'd like to wear for three or four days instead. After all, it's easy to give that favorite red top of yours a quick wash, especially with many of the ships offering laundry facilities. No one will notice and you get to feel fabulous all over again.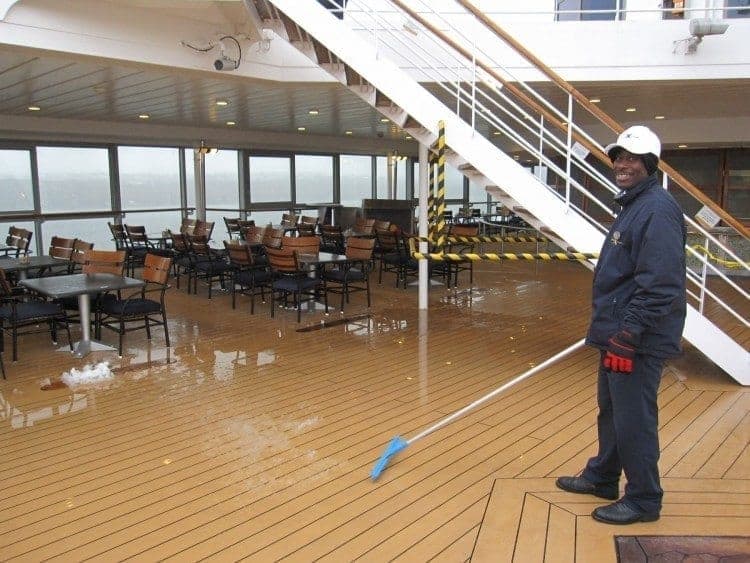 Think about your destination
It's vital to research the weather for your destination and ports of call. If you're heading to the Mediterranean during the peak summer season, there's going to be very little need for a thick sweater and gloves. But if you're heading to Alaska for example, you might need woolens as much as you would need a sun-hat, sunscreen and sunglasses. If you're unsure or concerned that you might require something warm (especially in the evenings) – layering is always a good option.
Cruise ships have rules.
While you're enjoying the many daytime activities on board a ship – from tennis, to shopping to relaxing in one of the lounges – casual attire is encouraged. What you need poolside is usually self-explanatory. From 6pm, things might start getting a bit more complicated.  Dress codes such as "casual", "informal", "resort casual" and "formal" come into play in public rooms and restaurants.
Double check, but some ships have two formal or gala nights on a seven-night cruise (the rest are casual or semi-formal evenings). Some guests love the opportunity to glam up with diamond (faux!) jewelry, embroidered gowns and skyscraper heels, which can certainly be a lot of fun. However, these days a full-length or black cocktail dress for a woman, and a business suit for a man will usually do. Some ships are less formal than this but check before leaving home. If there happens to be a touch of rough seas, those skyscraper heels will have to stay in your closet.
There's informal and then there's informal.
Shorts, bikinis, and swimsuits might work in gym areas or at the poolside.  Even in the more casual venues and restaurants, it's not a good look nor allowed (though it's fine for lido lunching as long as you wear an appropriate cover). Think about the times you've stayed at a hotel that has a leisure center, you'd always put a caftan or something similar on before heading back to your room – the same sort of rules apply here.
Little extras.
Most ships include a hairdryer in the stateroom, but older ships may still have the wall-mounted type.  In that case, you might want to take your own hairdryer or flat iron (or you could just head to the ship's salon). Magnet clips are also very useful.  You might think your cabin wall isn't made out of metal, but it is.  You can attach important paperwork such as shore excursions tickets, newsletters, dinner invitations etc., to the wall nearest to the door for easy access.
Also, don't forget to take a tote bag for onshore activities – to carry water, your camera, smartphone, e-reader – and all your gadgets (though be aware of roaming and internet charges).
And finally, the most useful tip to remember when packing – try rolling, not folding.  Or better still, get a set of packing cubes.  You can roll or fold your clothes and still be organized.  This way you'll fit more in your suitcase, meaning you can squeeze that extra outfit in without any problems.
Bon Voyage!
PIN FOR LATER!